As Putrajaya mulls the options for the East Coast Rail Link (ECRL), Prime Minister Dr Mahathir Mohamad revealed that they have received offers to do it for as low as RM10 billion.
"Some even said they can do the ECRL for RM10 billion instead of RM55 billion. Some are Chinese companies, some are local companies.
"We have to talk with them if there is a possibility of reducing the cost from RM55 billion to RM10 billion. We would be stupid not to accept.
"But we have to study whether in fact, you can reduce the cost that much," he said in an interview with The Malaysian Insight, published today.
The government, he said, was unwilling to pay the initial estimated cost of RM55 billion for the ECRL, which would stretch from Kelantan to Port Klang.
However, he said, it had been prepared to pay more than RM10 billion.
"Paying RM55 billion for something that the highest estimate is only RM30 billion would not be good for our financial health," he said.
Earlier this month, Mahathir had visited China to negotiate the ECRL and two gas pipeline projects.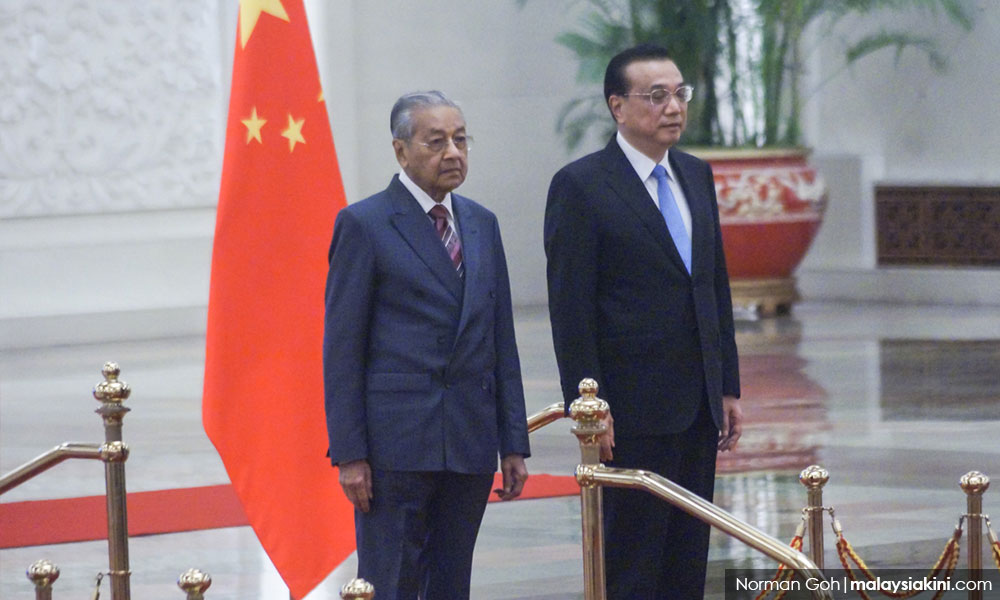 The prime minister said he had told China that Malaysia simply could not afford the projects.
"We either have to cancel the (ECRL) project, defer it, or reduce the cost, that is what we want to do.
"The details of all these things must be done at the official level.
"For me, I had only said it in principle, we have no money and we have to cancel or defer or reduce cost," he said.
During his trip to China, Mahathir had announced that the government was cancelling the three projects and blamed the previous administration for the inflated costs.
But he later said they were still studying how to deal with the ECRL.
The 93-year-old had also pointed the finger at former prime minister Najib Abdul Razak for these lopsided contracts with China, but Najib has defended his administration.
Najib then urged the new government to set up a Royal Commission of Inquiry (RCI) into these projects to vindicate himself.
However, Mahathir said an RCI would not solve anything as the perpetrator is already known.
"RCI doesn't solve anything. It is just meant to point fingers and the fingers are pointed at him (Najib).
"There is no need for an RCI. He is the perpetrator. We wouldn't have this problem if Najib hadn't been the prime minister," Mahathir said.