Despite voting overwhelmingly for Pakatan Harapan in the 14th general election (GE14), youths are wary of the new government and will consider supporting other political parties, a recent study suggests.
Preliminary findings from Iman Research's "Youth Perception on New Malaysia" study show that youths are likely to switch their support to other parties that present better suggestions for growth and progress.
The think tank's programme director Badrul Hisham explained that participants had said they were more concerned about what politicians could offer them rather than the party they represented.
"They are looking for leaders they can trust, those who champion a youth-centric agenda [...] like create more jobs and offer more freedoms.
"It is apparent that youths do not follow party lines. They are more mature and look at individual (leaders)," he said.
The study also indicated that youth disputed the soundness of a new national car project that was previously announced by Prime Minister Dr Mahathir Mohamad.
Quoting Election Commission statistics, the study said that 40.9 percent of voters in GE14 were aged between 21 and 39 and thus constituted an influential demographic in the elections.
The study was conducted through focus group discussions with 40 participants aged 18-35 from the Klang Valley, Penang, Johor, Terengganu and Sabah.
The study also sought youth's opinions on specific political leaders from Harapan and the opposition.
Youth uneasy about Anwar, Wan Azizah
A majority of participants said they were "uneasy" about PKR president-elect Anwar Ibrahim's rise to power after GE14.
"Just let him be the Reformasi icon, better for him to retire, play with his grandkids. Give the space to new faces … I believe he's a has been," a participant was quoted as saying.
They were also wary of Anwar's influence over his wife, Deputy Prime Minister Dr Wan Azizah Wan Ismail.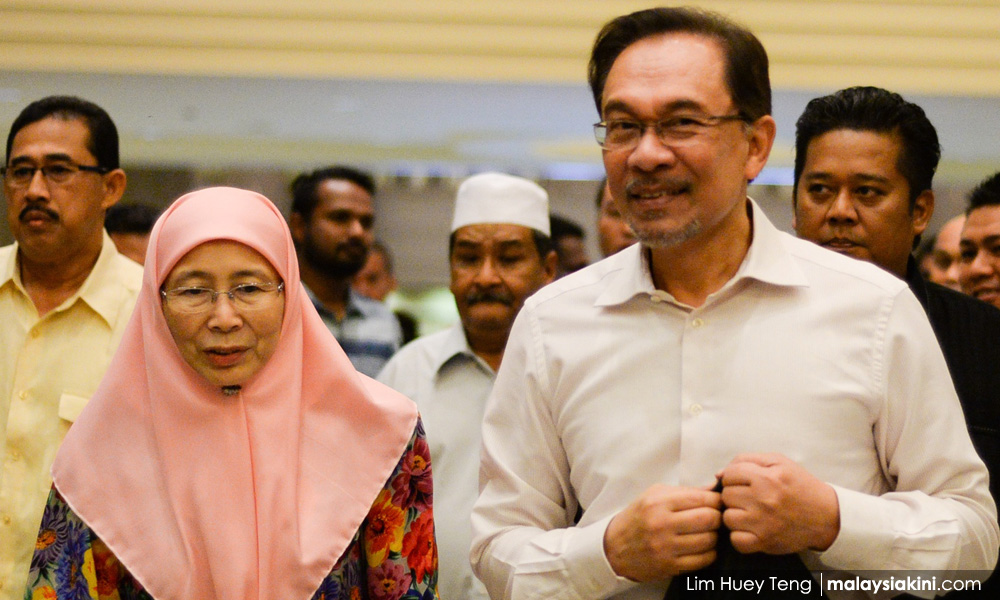 They said that she over-emphasised her role as Anwar's wife and appeared to be merely taking orders from her husband.
"She is seen as a puppet, a lot of her decisions are programmed or influenced by Anwar Ibrahim," a participant said.
Despite being the country's first female deputy premier, her appointment as Women and Family Development minister was a "poor choice" as she was not a feminist.
Focus groups heard that Education Minister Maszlee Malik was perceived to be "indecisive" and lacked conviction when it came to issues like recognising the Unified Examination Certificate (UEC).
To all youth except in those in Johor, Youth Minister Syed Saddiq was seen as "elitist and inexperienced".
"I think Syed Saddiq won't come to the ground and 'get his hands dirty', he would just observe things from afar," a participant commented.
As for Finance Minister Lim Guan Eng, youth were divided in their views - to some he was too aggressive while to others such a trait was needed in a leader.
KJ, Ahmad Maslan get thumbs up
Youth were mostly dismissive of the present Opposition parties, seeing them as "weak".
However, most participants perceived Umno's Rembau MP Khairy Jamaluddin Abu Bakar to be a standout leader.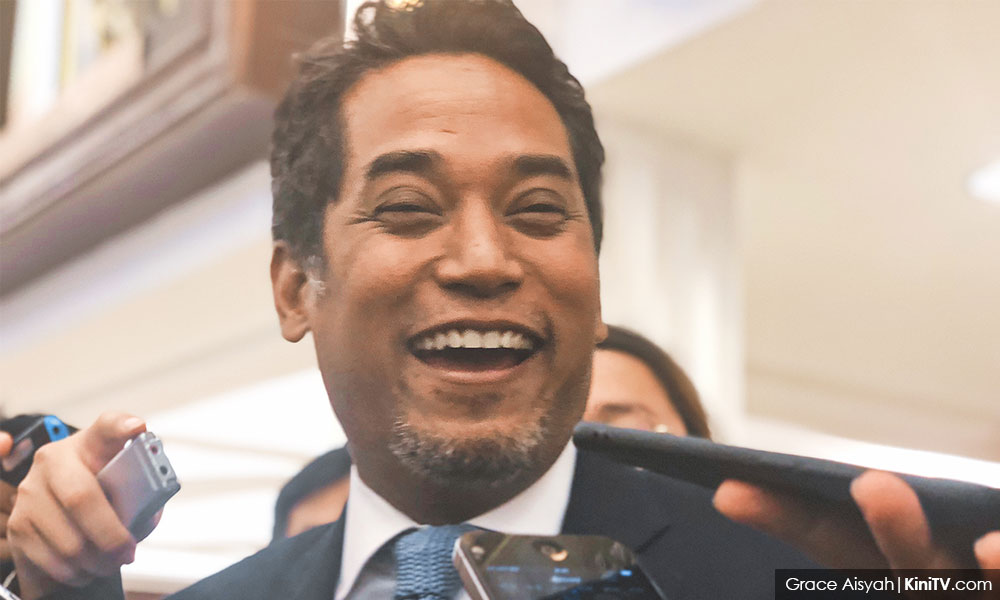 "Many of our friends in Universiti Sains Malaysia said, if Khairy won the Umno presidential race, they would all join Umno.
"Because we need young leaders, we don't look at party. We look at who are the young leaders now," a participant was quoted as saying.
Khairy, formerly the party's Youth chief, had lost in his bid to be party president.
Youths were also impressed with Pontian MP Ahmad Maslan, noting the Umno politician's recent performance in the Dewan Rakyat.
"Ahmad Maslan is no longer bingung (confused).
"His arguments questioning the abolishment of Goods and Services Tax (GST) make sense," a participant said.
A full report of the study is expected to be published on Iman Research's website next week.