Najib Abdul Razak came to the defence of the late Jamaluddin Jarjis following the recent revelation of the former minister's considerable wealth.
In a Facebook post last night, he said that by the time he became prime minister in 2009, Jamaluddin was already a successful and wealthy entrepreneur.
Najib was responding to accusations that Jamaluddin's wealth was a result of their close relationship. The former minister, who died in a helicopter crash in 2015, was believed to have been a close confidant of Najib and held numerous cabinet posts over the years.
"It is sad that such accusations are hurled at the deceased who cannot answer all the unchecked allegations.
"In fact, when I was prime minister, Jamaluddin was already known to be a successful and rich businessperson.
"Even though Jamaluddin (photo) had a good relationship with me, he never asked for any projects from me," he said.
Jamaluddin's wealth came into the spotlight after his 83-year-old mother made a claim to a share of her son's estimated RM2.1 billion estate at the Syariah Court on Wednesday.
Several quarters questioned how a minister could have amassed such wealth.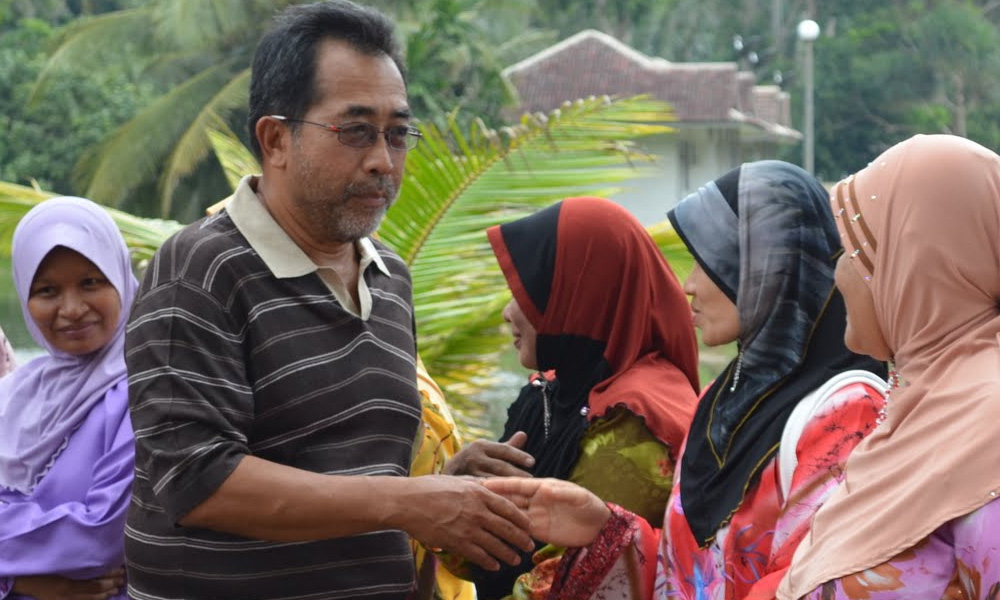 As Najib explained, Jamaluddin's wealth initially came from EPE Power, which he purchased in 1986 and later listed on the Kuala Lumpur Stock Exchange.
This allowed Jamaluddin to invest in other projects that added to his income, he said.
'Projects granted during Dr M's tenure'
In his Facebook post, Najib also pointed out that Jamaluddin was awarded several government and privatisation projects during Dr Mahathir Mohamad's first tenure as prime minister.
"In the 1990s ... EPE Power was granted independent power producers (IPP) projects in Sabah," Najib said.
Najib also said that during his administration, Jamaluddin's children had taken over the business while their father served as the Malaysian ambassador to the United States, and "continued to invest."
This included "saving" an electric company in Kulim which had been taken over by banks in 2004, and a stake in National Aerospace and Defence Industries (Nadi) – a company privatised in the 90s and which later invested in Malindo Air.
"Jalamuddin was a highly-educated man and a successful Malay businessperson. He died under such tragic circumstances and we should not think ill of him with just unfounded allegations," the former premier posted.
Aside from the finance portfolio, Jamaluddin had held posts of science, technology and innovation minister and domestic trade and consumer affairs minister.
In the 2015 helicopter crash, Jamaluddin was killed along with several others, including Najib's private secretary Azlin Alias. They were returning from the wedding reception of Najib's daughter in Pahang.
The report on the investigation into the crash said it was the result of pilot negligence.
The application by Jamaluddin's mother is reputed to be one of the largest faraid (Islamic wealth distribution) claims in the history of Malaysian syariah law.