The High Court in Penang today freed former Penang chief minister Lim Guan Eng from two graft charges over the alleged conversion of state land status and purchase of a bungalow at below market value.
The court also acquitted businessperson Phang Li Koon from the charge of abetting Lim in obtaining the bungalow at an undervalued cost.
This comes after the Attorney-General's Chambers accepted the representations from their lawyers.
The prosecution, represented by deputy public prosecutor Mohd Masri Daud, initially asked for a discharge not amounting to an acquittal but High Court judge Hadhariah Syed Ismail decided to grant both full acquittals.
According to Mohd Masri Daud, the Attorney-General's Chambers had studied the representations from the accused and agreed to withdraw all the charges.
However, the prosecution requested the court to consider a dismissal not amounting to an acquittal (DNAA) under Section 254(3) of Criminal Procedure Code.
Both the defendants' lawyers objected, saying it was not right to continue having the case hanging over their clients' heads with a DNAA.
Lim's counsel Ramkarpal Singh pointed out that the court should give a full acquittal unless there were any special circumstances, for instance the absence of witnesses.
The lawyer for Phang (photo, below), V Sithambaram, added that since the Attorney-General's chambers had looked into and accepted their representations, there was no reason for a DNAA, which meant that they could be charged again in the future.
Justice Hadhariah Syed Ismail concurred with the counsel, saying the court could not afford to keep the case pending, especially cases that related to public interest.
She said the case had to date heard 25 witnesses and was pending since March this year, through no fault of the court.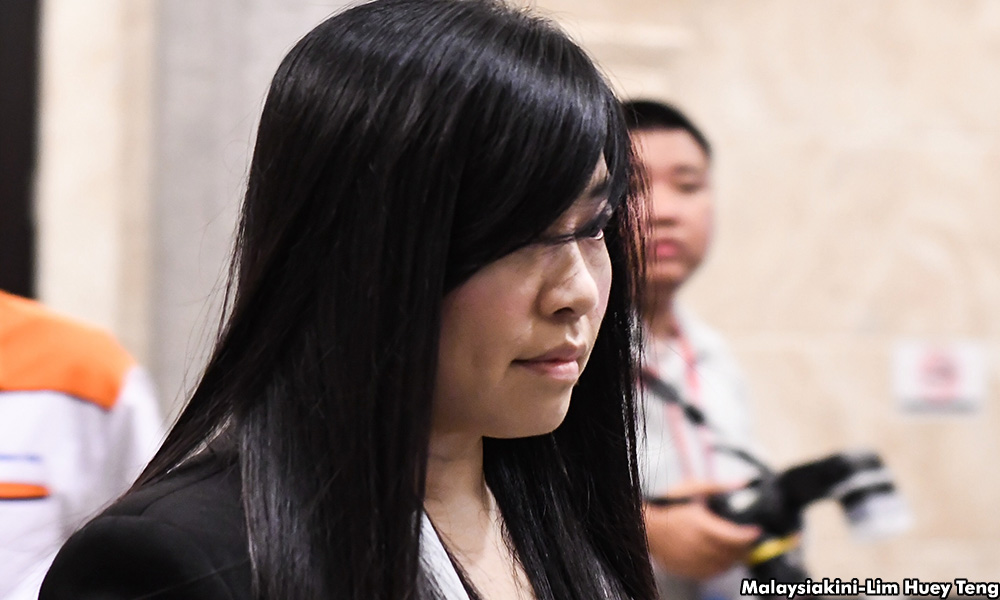 "We are not in slow motion, instead we are waiting for the case. Now, the prosecution team is asking to withdraw it, but we can't allow you to do it either 'in instalments' or 'in commas'.
"The court can't leave the case like this indefinitely. We have to put a full stop and close it."
"In view of that aspect, It's impossible for me to grant a DNAA. I hereby decide to order the accused be discharged amounting to an acquittal," she ruled.
When contacted, Attorney-General Tommy Thomas declined to comment on this development.
On Aug 2, Thomas withdrew himself from the case and handed over prosecution duties to solicitor-general Engku Nor Faizah Engku Ateh and solicitor-general II Zauyah T Loth Khan.
'Malicious lies'
Lim said he and his family felt relieved with the judgment, which finally cleared his name from slander and what he said was selective persecution mounted against him over the past two years.
"We all know, everything started from the Umno regime. Today, I and Phang are ready to face any possibility... I really thank God, my family members and supporters who stood firmly with me."
Lim also praised Phang who had stood by the truth and was eventually freed from all kinds of accusations.
"I don't want to talk about those who throw all these malicious lies against us. Let their fate be decided by God Almighty. "
"We will continue to rescue the national economy and bring about a better change for our children. I'm grateful and thankful to all Malaysians for supporting my leadership despite all kinds of smear campaigns," Lim told reporters outside the courtroom.