The federal government is in no position to influence or change syariah laws in Terengganu as it is under the state jurisdiction, said Pakatan Harapan de facto leader Anwar Ibrahim.
Commenting on Monday's public caning of two lesbians by a Terengganu syariah court, Anwar said the sentence was not accepted by most Malaysians as it was done without "proper due process, understanding and show of compassion".
"What happened in Terengganu under the Islamic party government was completely under state laws which (the federal government) is not in the position to influence or change.
"This is because state Islamic law is under state jurisdiction," he told a press conference in Makati City, Philippines today.
Anwar was answering a question on the public caning and what he would do to balance civil and syariah laws in Malaysia when he becomes the prime minister.
The PKR leader said he believed the two women should have been given adequate explanation, exposure and education (on Islam) instead.
"Unless they did harm in terms of a public display of some sexual acts.
"But this, again, relates to the earlier question about the narrow interpretation of religious laws which I don't share. I am a practising Muslim [...] I don't share that interpretation."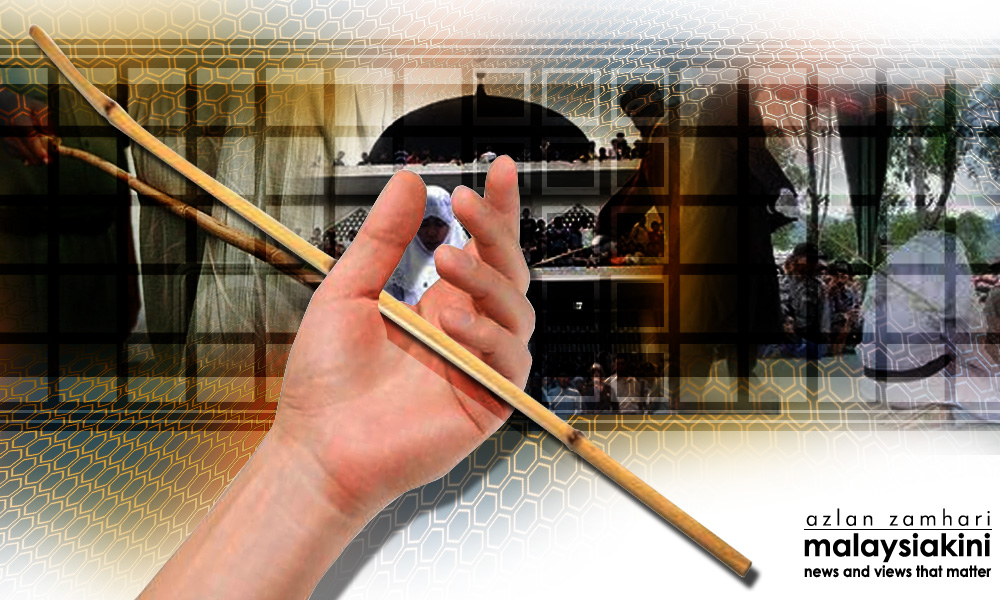 Regarding syariah laws, Anwar stressed that comments should be made carefully to avoid clashed among Muslim societies.
"We have to tread carefully because if you are a bit careless in your comments then you are deemed to be anti-syariah, anti-Islam […] they will use that to say that you are fundamentally secular and against Islam.
"And that will lead a new sort of battle within the Muslim societies."
Higher objective
Anwar said as a Muslim he was not against syariah laws but on the other hand understood that Malaysia was a multi-religious and multicultural society.
He said what was more important about syariah law was to observe its higher objective which he said was to ensure peace, security, justice, tolerance, education and understanding within a society.
On Monday, the two women who pleaded guilty to attempting same-sex relations were given six strokes of the cane in the Kuala Terengganu Syariah High Court.
The sentence was carried out within the courtroom by a masked female caning officer from the Kajang Prison in full view of the courtroom's public gallery.
'Respect the law'
Separately, de facto law minister Liew Vui Keong (photo below) conceded the incident does not augur well for Malaysia's human rights record, but the federal government cannot interfere.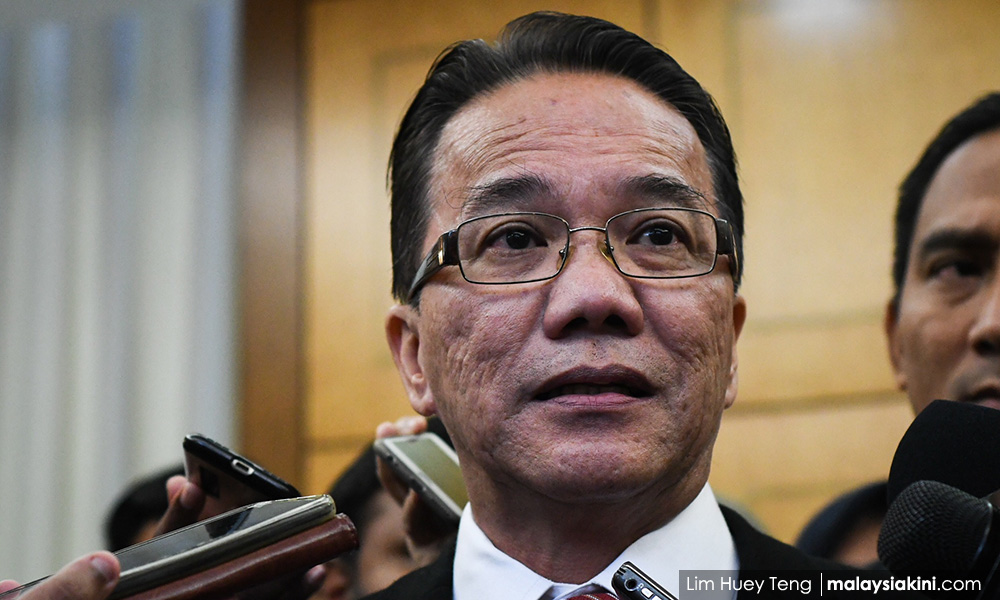 "The breach of Syariah law by the two women and the subsequent punishment of caning are under the state jurisdiction and federal government cannot interfere in the exercise of state authority.
"Item 1 list II of the ninth schedule of the Federal Constitution clearly states that the exercise of state jurisdiction on Islamic matters provided therein is a state matter, therefore, federal government cannot interfere in state jurisdiction," he said in a press release.
He also noted that Terengganu is currently controlled by PAS, which is not a part of the Pakatan Harapan coalition now in federal power.
Meanwhile, Amanah communications director Khalid Samad reportedly said those who oppose state laws that provide for public caning should lobby state legislatures to change the laws.
"I would suggest people who don't agree with the law, specifically those people in Terengganu, should take it up with their (state assemblyperson) and ask for a move to bring about an amendment, for it to be modified so the caning is not being done in public.
"Let the debate carry on in (state assembly) where it should," the Malay Mail quoted him as saying today.
Asked about Amanah's stance regarding the public caning of the lesbian couple, Khalid reportedly noted that laws relating to religion are passed by state legislatures of each state.
He reportedly added: "We have to respect the law."