BALAKONG POLLS | DAP supremo Lim Kit Siang today questioned MCA's pitch to act as check and balance against the Pakatan Harapan government, accusing the party of entering an "unholy alliance" to stir up racial sentiments.
This followed two developments in the Balakong by-election yesterday – PAS stumping for MCA, and the president of the latter, Liow Tiong Lai, accusing the DAP of selling out Chinese Malaysians.
"We have on the one hand the MCA leaders, who are accusing the DAP of selling out the rights and interests of Chinese Malaysians, while Umno and PAS leaders are complicit in attacking the DAP and Harapan of betraying Malay rights and interests.
"How such contradictory and conflicting objectives could be achieved at one and the same time, the leaders of the unholy MCA-Umno-PAS alliance have not tried to explain," he said in a statement today.
Lim noted that last Saturday, Umno also organised the racially-charged Himpunan Melayu Bangkit (Malays Arise Rally) in Perak, where Pasir Salak MP Tajuddin Abdul Rahman claimed Malays had lost power following the 14th general election.
"The allegations that the Malays have lost political power are as contemptible and even as criminal as the MCA allegation that DAP and Harapan will sell out the rights of the Chinese in Malaysia.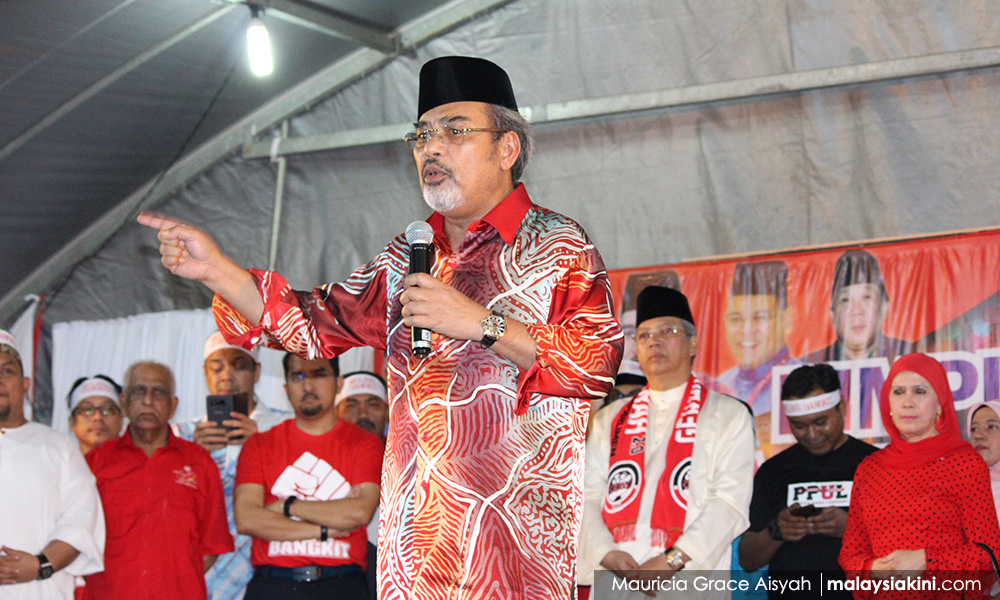 "Now, MCA has gone one step further and is working hand-in-glove with PAS to destroy DAP and Harapan," he said.
Lim said voters in the Balakong by-election can send a signal by rejecting the "irresponsible and opportunistic" politics of MCA, Umno and PAS.
"We need checks and balances in a mature democracy, but this is a role which MCA cannot play unless it is prepared to repudiate its past, particularly for aiding and abetting Umno and former prime minister Najib Abdul Razak in the crime and treachery of turning Malaysia into a global kleptocracy," he said.
Lim said Balakong voters can also send a message that they are against the parties taking "toxic and vicious politics of race, religion, hate, fear and lies to an unprecedented level" as well as PAS' "extremist religious line."
"Let the voters of Balakong give a resounding verdict to vote for a 'new Malaysia' and the future of the nation and reject the machinations of the MCA-Umno-PAS plot to topple the DAP and Harapan government before the 15th general election, if not earlier in two or three years' time," he said.