The Attorney-General's Chambers (AGC) has submitted "new information" to the Court of Appeal that shows then prime minister Najib Abdul Razak paying RM9.5 million to lawyer Shafee Abdullah between 2013 and 2014.
The new evidence was submitted by special task officer to the attorney-general in an affidavit which included bank transaction details of Najib's and Shafee's bank accounts.
It also included a copy of two cheques from Najib dated Sept 11, 2013, and February 14, 2014, to Shafee for RM4.3 million and RM5.2 million respectively.
The affidavit was made in response to PKR president Anwar Ibrahim's appeal before the court in relation to his sodomy conviction which he has now received a royal pardon for.
Anwar had at the Kuala Lumpur High Court argued that he was denied a fair trial because his prosecutor had received payment from Najib, who was his political rival.
Anwar, in a statement released through his office, said he received the affidavit with evidence of the RM9.5 million payment today.
"Appointing an outside prosecutor is not an ordinary practice by the attorney-general and it is even more irregular in this case when the individual appointed is a known close confidante of Najib, who is himself materially involved in the case.
"Shafee was also a witness to events in the conspiracy against me that took place in the presence of Najib, making both parties potential witnesses.
"The fact that Shafee also received RM9.5 million from Najib's personal bank account during the time frame of his role as prosecutor in my appeal destroys his credibility as an unbiased agent of the Attorney General's Chambers," said Anwar.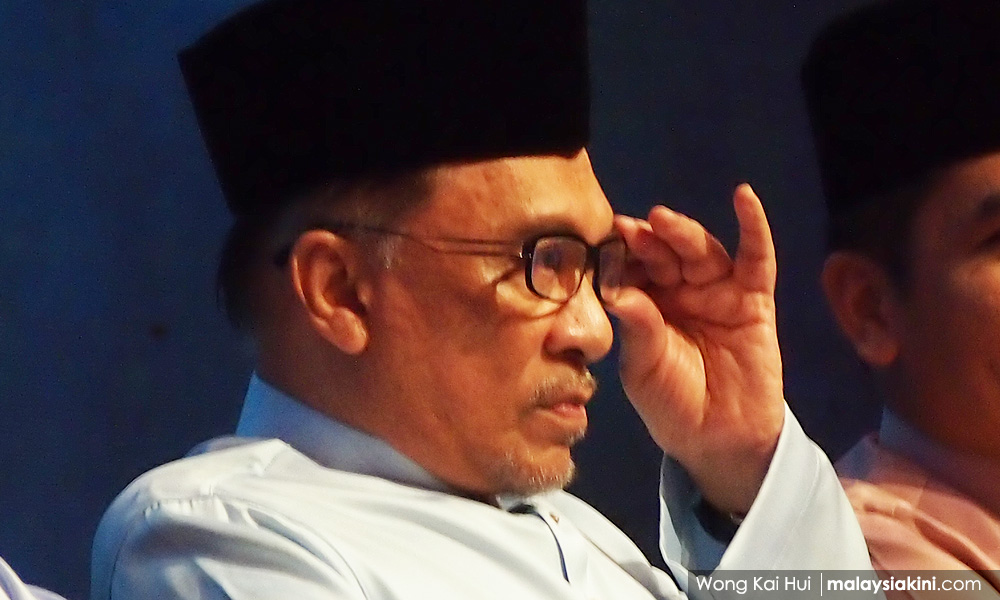 Anwar was in 2010 charged and tried with sodomy for the second time, this time involving his former aide Saiful Bukhari Azlan.
Saiful, prior to accusing Anwar of sodomy, had personally met Najib. Najib claimed Saiful met him to discuss a scholarship.
'Uncompromising commitment'
The Kuala Lumpur High Court cleared Anwar of wrongdoing but the prosecution appealed, this time with Shafee being put in charge as special prosecutor.
The Court of Appeal then overturned Anwar's acquittal in 2014 and this decision was reaffirmed by the Federal Court in February 2015.
Anwar was sent to prison but released in May this year following a royal pardon after a change of the 61-year-old federal government.
Anwar said that there must be an uncompromising commitment to the rule of law in a "New Malaysia" and that the credibility of the judiciary and legal fraternity be re-established.
"I ask those responsible for safeguarding our institutions to consider corrective steps that must be taken to give all Malaysians and the entire world confidence in the integrity of our legal system," he said.
The AGC said the new information came to light after the MACC froze Shafee's bank account and initiated a money-laundering probe.