Forty-eight hours. This is the timeframe accorded to former inspector-general of police Hanif Omar to prove his claim that Lim Kit Siang had called for Peninsular Malaysia to be split, with the West Coast handed to the Chinese.
Not mincing his words, the DAP veteran said Hanif's claim that he made the call after the 1969 race riots was nothing more than the former police chief's "greatest cock and bull story", and part of an agenda to demonise him and his party.
"I challenge Hanif to quote the chapter and verse, date and place, where I had made such a ridiculous proposal. If the information is classified as official secret, then it should be declassified.
"I give Hanif two days to respond to this challenge or Malaysians must conclude that he is senile or has a special agenda to demonise me and DAP with such a lie.
"I reserve my right to institute legal action to vindicate my character and reputation, which I will disclose after two days," Lim added in a statement today.
The Iskandar Puteri MP stressed that he was not even in Kuala Lumpur at the time, between the May 10, 1969, general election to the day of his arrest.
Lim was responding to a news report which quoted Hanif as stating that he was forced to incarcerate Lim for the sake of national harmony.
Ex-IGP's claim 'replete with errors'
However, Hanif did not specifically name Lim as the one who made the alleged proposal to split the country.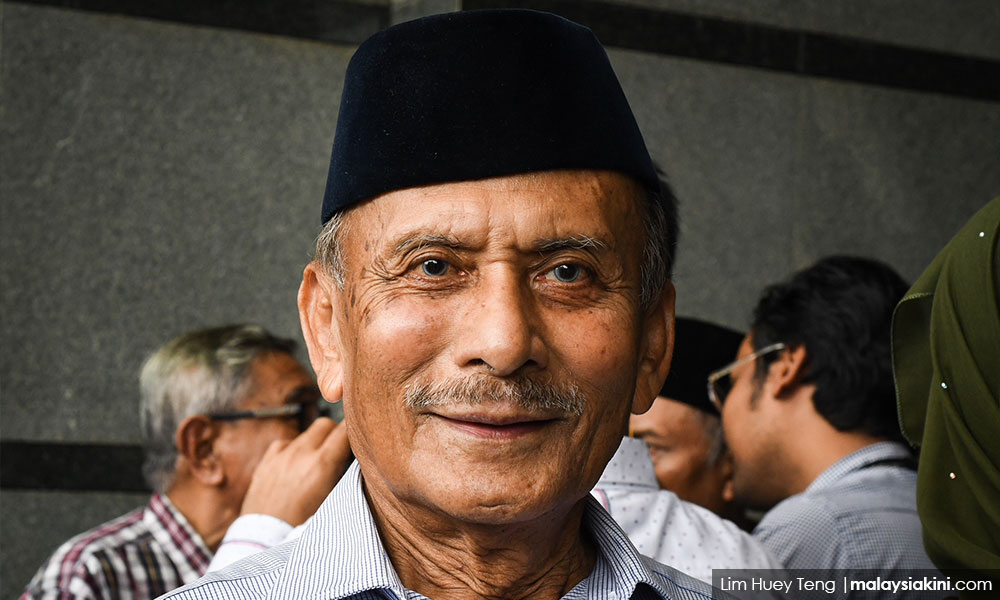 The former police chief (photo) had said that the Alliance formed BN because the country was on the brink of destruction following the 1969 riots.
"DAP suggested that Peninsular Malaysia be split into two, East Coast for the Malays and the West Coast for the Chinese.
"What was my answer? I put Lim Kit Siang in prison.
"He was in (detention) for two years. That was Hanif's way when I was the inspector-general of police," he was quoted as saying by Sinar Harian.
However, Lim claimed that Hanif's statement was "replete with errors", and pointed out that the latter was not even the IGP when he was arrested under the Internal Security Act for the first time on May 18, 1969.
Hanif had served as the police chief from 1974 to 1994, while Lim was released in 1970 and BN was not formed till 1973.
"This is the first time I have heard that he was responsible for my first detention under the ISA.
"This is also the first time I have heard of any proposal that Peninsular Malaysia be split into two, East Coast for the Malays and the West Coast for the Chinese.
"If I had made such a suggestion, it would not have been kept a secret for half a century, for it would have been used down the decades in every one of the 11 general elections from 1974 to 2018 to show how divisive, destructive, racist and unpatriotic I have been in wanting to divide up Peninsular Malaysia into two parts according to race.
"Where did Hanif source such a cock-and-bull story?" Lim asked.