Missiles were fired from the sea at several locations in the Syrian coastal city of Latakia on early today but were intercepted by air defences, Syrian state media said.
The official Sana news agency said the Technical Industry Institution in the state-controlled city had been targeted. Sana added that it was not immediately known who fired the missiles.
"Air defences have confronted enemy missiles coming from the sea in the direction of the Latakia city, and intercepted a number of them," Sana quoted a military source as saying.
State-run Ikhbariya TV said 10 people were injured in the attack. Eight were discharged shortly after being admitted to a nearby hospital.
The Syrian Observatory for Human Rights, a UK-based war monitor, said huge explosions were heard in the city.
The missiles targeted ammunition depots of the Technical Industry Institution in the eastern outskirts of Latakia, the Observatory said. It was not immediately clear what activities the state institution was engaged in.
Also early today, Russia's Defence Ministry said it had lost contact with an IL-20 aircraft with 14 servicemen on board near Syria's Hmeimim airbase, Syrian state-run Ikhbariya TV reported.
No further details were immediately available.
A witness in Latakia told Reuters that he spotted four missiles downed by Syrian air defences.
A stronghold of President Bashar
One of the missiles fell in an open area to the west of central Homs city, causing a fire in an orchard, Ikhbariya TV said.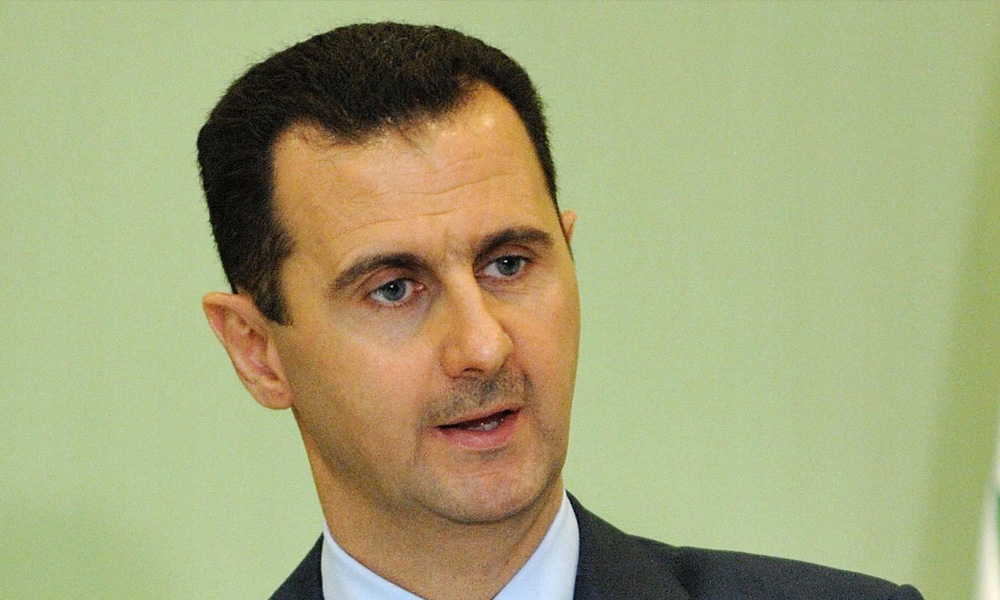 It said electricity was later fully restored to Latakia province, a stronghold of President Bashar al-Assad (photo), after there was partial blackout due to the attack.
Israel has launched frequent attacks in Syria. Last Saturday, Syrian air defences downed several missiles that Israel fired near Damascus airport, state media reported.
Asked for comment on the missile attack, an Israeli military spokesperson said Israel did not comment on foreign reports.
During the Israeli cabinet weekly meeting on Sunday, Prime Minister Benjamin Netanyahu said his country will "be constantly taking action to prevent our enemies from arming themselves with advanced weaponry".
A US Central Command spokesperson said the United States did not carry out strikes in that part of Syria.
Early in September, missiles targeted several positions in the provinces of Tartous and Hama, Sana said.
During the more than seven-year conflict in neighbouring Syria, Israel has grown deeply alarmed by the expanding clout of its arch enemy Iran - a key ally of Assad.
Israel's air force has struck scores of targets it describes as Iranian deployments or arms transfers to Lebanon's Iran-backed Hezbollah movement in the war.
- Reuters