Wall Street Journal (WSJ) journalist Tom Wright, who co-authored the "Billion Dollar Whale" has suggested that Najib Abdul Razak treated 1MDB as a political slush fund where hundreds of millions of dollars were used for the benefit of his party and family.
However, the former prime minister was not aware that businessperson Jho Low had his fingers deep in the cookie jar, allegedly siphoning billions from the state fund.
Wright said this was because Najib had left the running of the show to Low, without paying attention to what the latter was doing.
"I don't think Najib is blameless, by a long degree. I'm sure he knew it was a political slush fund, that they were getting hundreds of millions of dollars for Umno, and that his family was getting mansions and running film companies and all this kind of thing, which he may have just seen as a benefit of being prime minister.
"Terribly corrupt. Not saying it's not. But did Najib know that Low had run the fund in a way that took out US$4.5 billion, US$5 billion, maybe US$6 billion dollars?
"I don't think so. I think he was disengaged from the day-to-day processes in a way that Low was not. Low was running the show," Wright said In an interview with the Coconuts portal.
He said Low became more emboldened due to his links to Najib and had continued to siphon more money even at a time when the 1MDB scandal started to gain attention among Malaysians.
"We had a big whiteboard when we were writing the book, trying to work out 'what was Low's game plan', but there never seemed to be much of a game plan to fill the holes or to make the business sustainable.
"It's just taking every opportunity to buy the next thing. And I think that came from the impunity he felt by being close to the prime minister in that system. That speaks to all these countries that we call kleptocracies in the book," Wright added.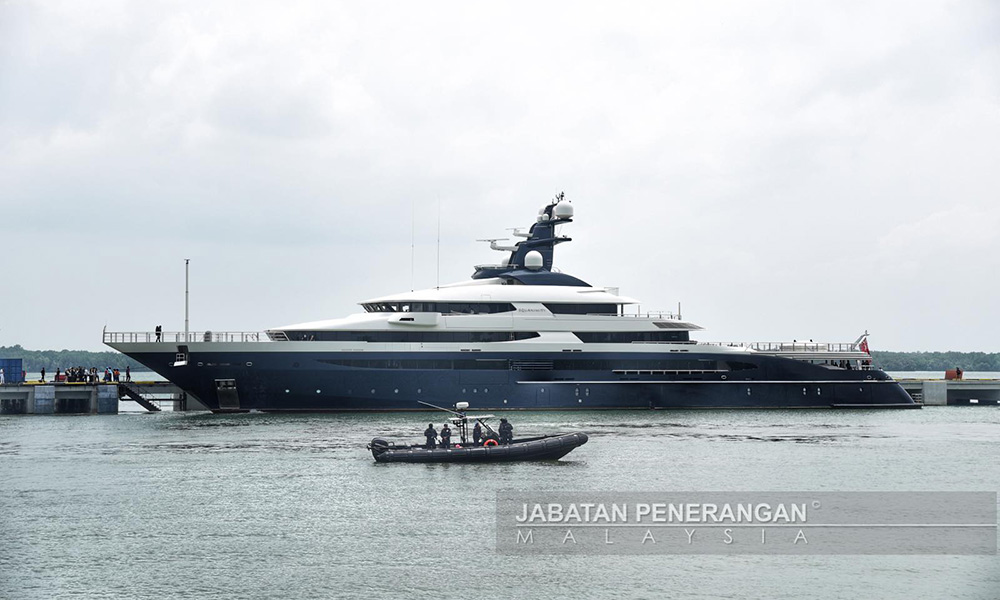 An example of this, according to Wright, was Low's purchase of the Equanimity superyacht.
"The most jaw-dropping of the spending to me was the fact that he bought the Equanimity yacht at a point when the media in Malaysia was already starting to raise questions about (financial) holes at the fund.
"Any sort of conservative, rationale thief would be filling the hole, right? But he doesn't fill the hole, he gets a new loan from Deutsche Bank, and he uses part of it to buy that yacht," he added.
Wright said from his reporting on the 1MDB issue, it became apparent that Low was the "puppet master".
He claimed that Low was also responsible in coordinating the transfer of US$681 million into Najib's bank account, infamously referred to as RM2.6 billion based on the exchange rate when the issue was first exposed in 2015.
"I think when we got hold of WhatsApp messages between Low and a number of people, including bankers at Malaysian banks, where he is clearly directing them to do this with money, do that with money, move money into the prime minister's accounts, out of his accounts.
"You saw through those WhatsApp messages that he was the puppet master… telling the bank that US$680 million would be arriving from overseas," he added.
Wright had co-authored the "Billion Dollar Whale", which explores the 1MDB scandal and describes Low as the mastermind, with another WSJ journalist, Bradley Hope.