China Communications Construction Company (CCCC), the contractor for the 688-km East Coast Rail Link (ECRL) project, hopes the review by the Malaysian government would not take long, says company vice-president Sun Ziyu.
Sun said the ECRL is the one project that has been significantly affected since the new Malaysian government took over the administration, adding that the value of the contract is high due to the long and complex alignment of the track via tunnels and bridges.
"It is understandable for the new government to review such a big project, but they should not take too long to come to a decision," he told a Malaysian media delegation, led by the Chinese Embassy in Kuala Lumpur, at the group's headquarters in Beijing on Saturday.
Sun said CCCC has already started earthworks, excavating tunnels, building road foundations, procuring bridge construction equipment and materials, hiring workers, as well as establishing partnerships with over 700 local subcontractors, suppliers and consultants.
"Ever since the suspension of work, losses are incurred every day. As a contractor, this is upsetting and impacts us negatively," he added.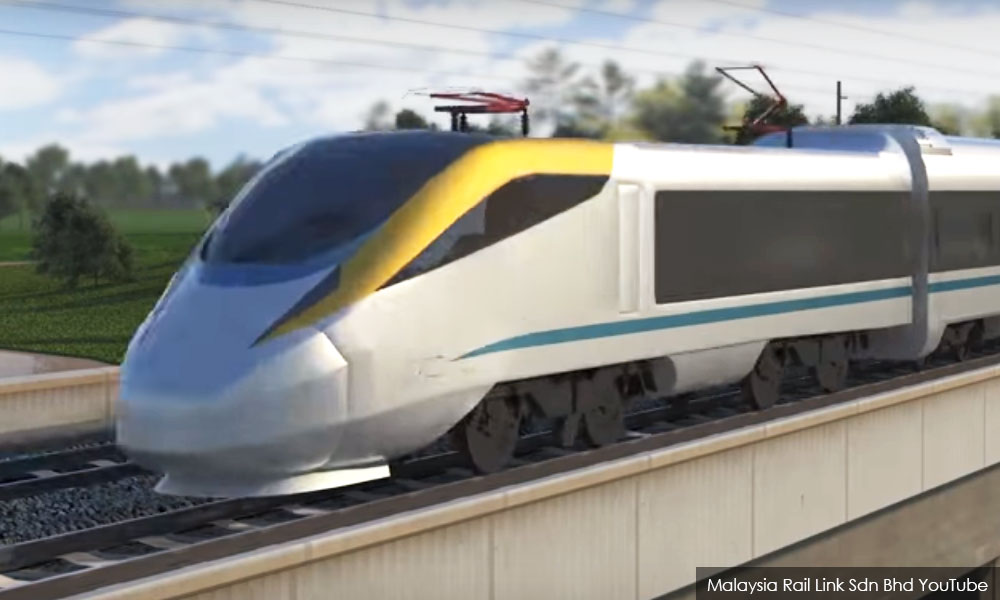 Sun said while CCCC understands the need to review major infrastructure projects after a change in government, the suspension should not be for long because it is not a win-win situation for both sides.
Citing an example, he said the Colombo Port City Project that CCCC invested in Sri Lanka was also suspended for one year due to a change in the political environment, but it has now resumed and is progressing well.
Sun said the ECRL project is a key foreign trade project between China and Malaysia and it was first originated from the idea of the Pan-Asia Railway Network.
Under the One Belt One Road nitiative, China and Malaysia are strategic partners, making communication between the two governments crucial.
"As we signed the contract with asset owner Malaysia Rail Link Sdn Bhd (MRL), so our discussion is with the asset owner. We will follow the contract and we believe that the issue could be resolved by negotiation.
"However, we are suffering losses every day as long as the suspension is still in effect. Therefore, we cannot afford for it to be suspended and leave the issue unresolved for too long," he explained.
Amicable resolution
Sun said CCCC believes the problem could be resolved amicably as the ECRL is a key infrastructure project that will offer long-term benefits to Malaysia.
"We fully understand the new government's concern about the debt crisis, but as a public company we are also accountable to our shareholders," he said.
On the question of whether CCCC would consider being an equity partner in ECRL, Sun said: "We are open for discussion. We can adopt the transit-oriented development (TOD) concept in the railway project."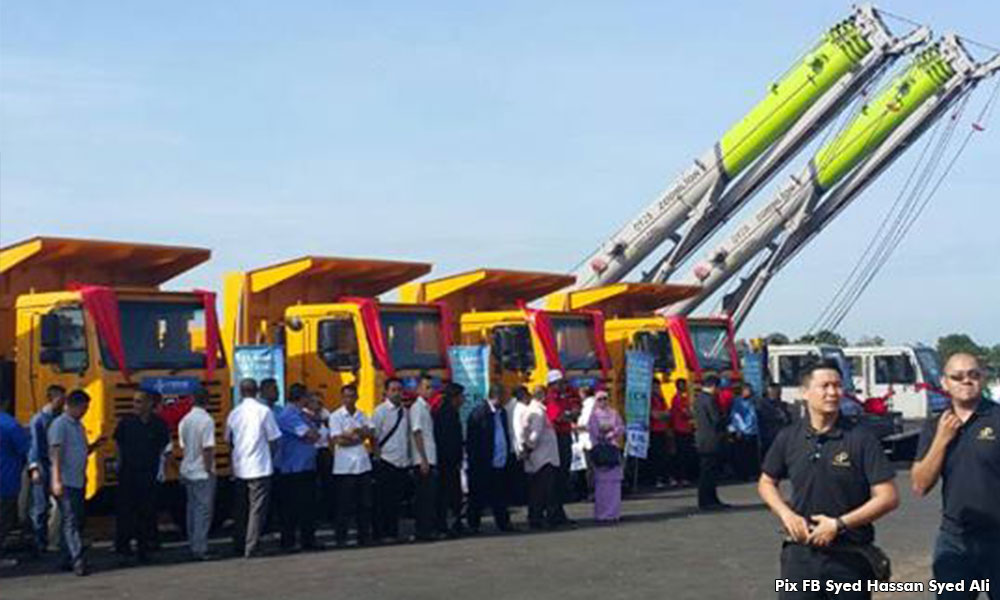 He said CCCC could develop the local community and development by focusing on public transportation, adding that the ECRL will boost the development of Kuantan Industrial Park as well as trading hubs such as Port Klang and Port Kuantan, thus benefiting local residents and injecting new momentum to the local economy.
Giving an example, Sun said CCCC had successfully switched its role from a contractor to a railway operator in the Mombasa-Nairobi Standard Gauge Railway Project in Kenya, Africa.
Asked on compensation involved if the project is cancelled, Sun said every project has room for improvement with the option to build in phases.
"We can also consider if we need double-track, the northern extension line to Thailand and the possibility of phase-by-phase development. We can resolve any technical issues but there will not be any improvement if the project is cancelled," he said.
'We will protect our rights'
Sun said the contract was signed between two parties based on a bilateral agreement and fair and equitable principles. Therefore, CCCC still has confidence and negotiations are still ongoing.
"But if the project is cancelled, we will protect our legal rights and interests according to the law."
CCCC's unit China Communications Construction (ECRL) Sdn Bhd on July 4 received a notice to suspend all work on the ECRL from MRL, adding discussions are still ongoing on the next step.
Sun said currently CCCC has over 20 ongoing projects in Malaysia, adding that besides the ECRL mega project, other projects such as the railway between Gemas and Johor (the Southern Railway) are proceeding well.
"For the MRT3 (Third Klang Valley Mass Rapid Transit) project, we were one of two shortlisted parties. Now that it is cancelled and no contract was signed, we have suffered losses from preliminary design and preparation work, which is a normal commercial risk.
"As a subcontractor for the LRT3 (Light Rail Transit Line 3) project, we will work as instructed by the asset owner and the EPC (engineering, procurement and construction) contractor. Any changes should be subject to agreement between the EPC contractor and subcontractor," he said.
The delegation of nine journalists, accompanied by an attache from the Chinese Embassy, visited three Chinese provinces namely Shenzhen, Hangzhou and Beijing from Sept 15 to Sept 22.
- Bernama