Sarawak Report has criticised the authors of Billion Dollar Whale for inking a deal with Malaysian actress Michelle Yeoh to produce a movie on the 1MDB scandal.
In a Facebook posting, Sarawak Report described Yeoh as a BN supporter.
"The people who wrote a book alleging that Jho Low 'fooled a prime minister, the banks and the world' have chosen a BN supporting actress Michelle Yeoh to produce it!
"Suggest people watch the other upcoming film The Sarawak Report (by those who really exposed 1MDB) for the real story!" it added.
Previously, Sarawak Report editor Clare Rewcastle Brown had accused the Billion Dollar Whale authors Tom Wright and Bradley Hope of obtaining crucial information on the 1MDB scandal from her source but did not credit the website.
Malaysiakini has contacted Wright for comment but has yet to receive his response.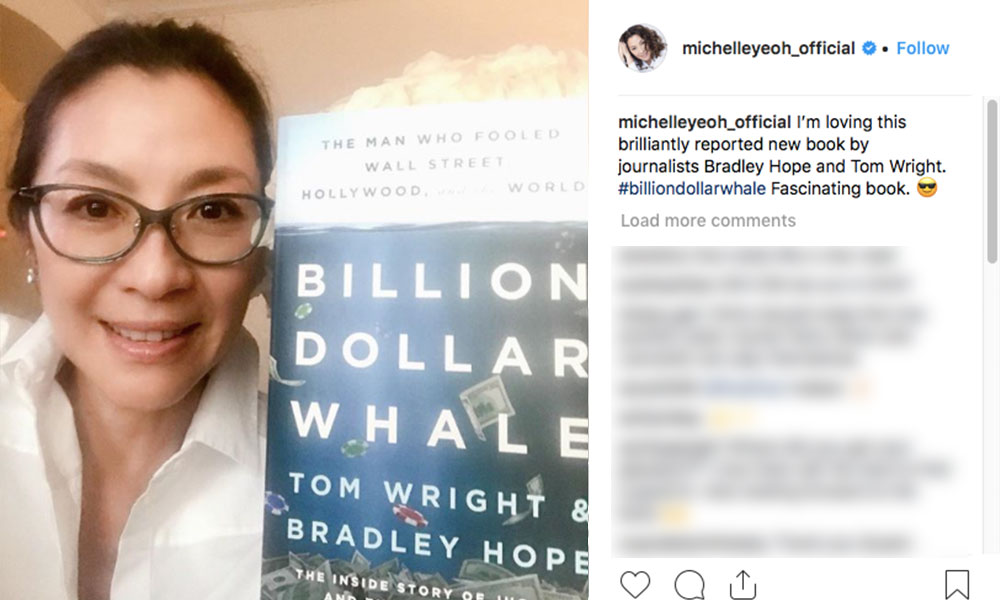 Earlier, anti-corruption watchdog C4 head Cynthia Gabriel described Yeoh as a "cheap opportunist", pointing out how she had been supporter of former premier Najib Abdul Razak in the past.
"Cheap opportunists like this should have no place in the new Malaysia," tweeted Gabriel.
"Mana ada integrity? (Where is the integrity?) Before regime change, she was all over (former premier) Najib (Abdul Razak) and co...," she added.
Gabriel was also a member of the special committee which probed the 1MDB scandal. The committee was set up after the May 9 general election.