Blogger Raja Petra Kamaruddin has issued an apology to the Sikh community and Commercial Crime Investigation Department (CCID) chief
Amar Singh over his remarks about the latter's turban.
"I was told a Sikh's turban is a very sacred item and they do not take too kindly to anyone making fun of it. For that, I would like to sincerely apologise.
"I can argue that I did not consider my quip an insult to the Sikh faith or that this was not my intention. But it is not what I intended that matters but how what I said was received.
"And I also apologise to Amar Singh because, as much as I may disagree with him, that disagreement should not be reduced to the level of insulting his religion," Raja Petra said in a posting on his blog today.
Raja Petra and Amar got into a heated exchange after the blogger accused the police of stealing RM43.3 million of the monies it seized from apartments linked to former prime minister Najib Abdul Razak.
The police chief, who called the allegation "baseless", then challenged Raja Petra to lodge a police report on the matter and not "hide behind a cyber curtain".
In his response to Amar (photo) on his blog, Raja Petra made references to Amar's turban, including that it was "too tight."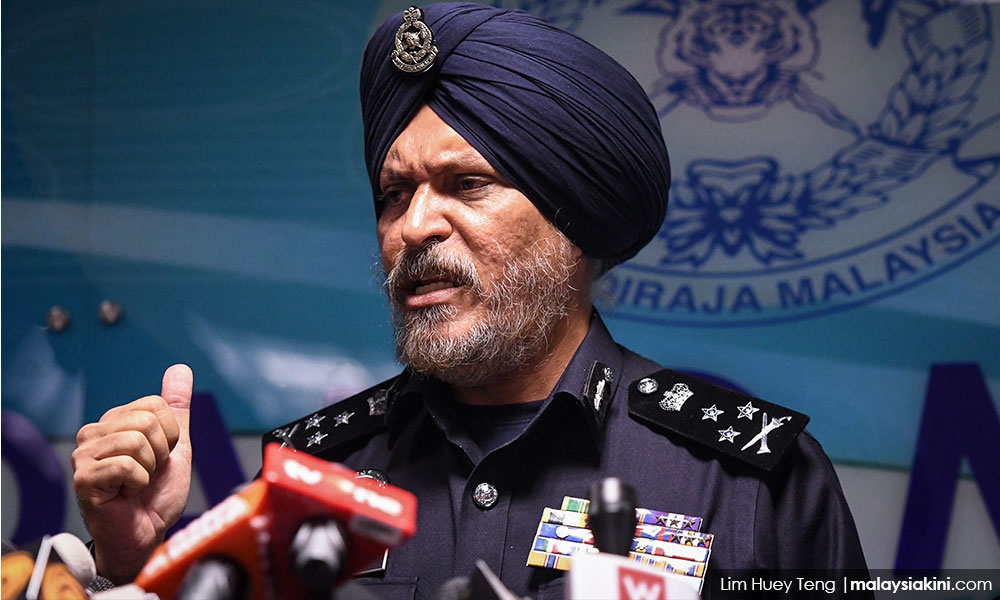 The turban remark caused an uproar among the Sikh community, with police reports being lodged against the blogger.
Raja Petra had also received threats over the matter.
Meanwhile, he also apologised to Communications Minister Gobind Singh Deo, and lawyer Amarjit Sidhu.
"These two, plus Manjeet Singh Dhillon and the late Karpal Singh, acted as my lawyers during my various trials and ISA detention ten years ago.
"They also helped me in other ways, which I am not at liberty to mention, and which helped me to settle down in the UK after I left Malaysia in February 2009.
"And they all did this without me asking (they volunteered their services), and without asking for a single sen in payment.
"I will be eternally grateful to Gobind, Amarjit, Manjeet and the late Karpal," he said.