Former deputy prime minister Ahmad Zahid Hamidi may face court charges as well, according to Umno supreme council member Lokman Noor Adam.
On July 2, Zahid, who is also Umno president, was grilled by the MACC for nine hours over his claim of meeting the Saudi royal family member who purportedly donated RM2.6 billion to former prime minister Najib Abdul Razak.
Contrary to Najib's claim, investigators, including the US Department of Justice (DOJ), allege that the sum originated from 1MDB.
Meanwhile, Lokman, citing information from "friends in the Finance Ministry, police and MACC" said Najib might be slapped with at least 100 charges.
"They have 32 charges. I heard they plan to charge him with at least 100.
"This is how they stop Najib from speaking up. At this moment, he is one of the most vocal in criticising Finance Minister Lim Guan Eng and (Prime Minister) Dr Mahathir Mohamad regarding the economic policies," he was quoted as saying by The Star.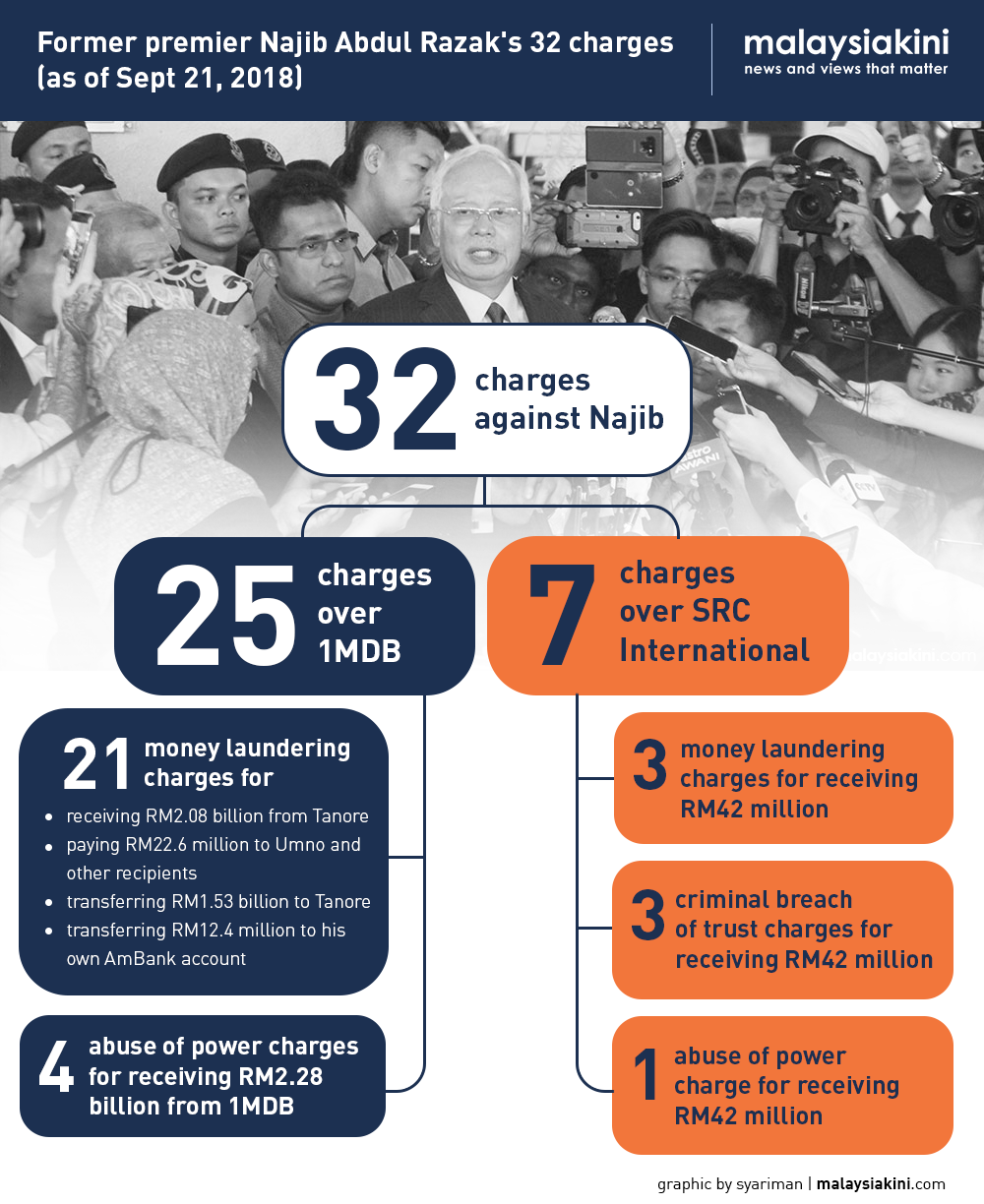 Lokman and a dozen supporters of Najib were present at the lobby of Menara KPJ in Kuala Lumpur, which houses the federal Commercial Crime Investigation Department (CCID) headquarters.
Najib is currently being questioned by the CCID over the 1MDB scandal while his wife is having her statement recorded by the MACC in Putrajaya.
Quizzed on where he had obtained the information regarding the possible charges against Najib, Lokman, who used to be the Finance Ministry's communications director, said: "So we still have our friends there (in the Finance Ministry).
"And we still have our friends in the MACC and police."
Lokman also said he was unsure if Najib would be released today or be held overnight.
"Of course, we knew that there is talk that Rosmah will go to MACC for further investigations this week, and she might be detained and brought to court to be charged," he added.