If authorities were merely following standard operating procedures (SOP) when arresting people under the Sedition Act, then it is time that the said SOP is reviewed and a moratorium put in place until this law is repealed, activist lawyer Syahredzan Johan said today.
Deeming the Sedition Act an "anti-democratic law left behind by the British", Syahredzan said the SOP should no longer be used as an excuse to restrict people's freedom.
"The authorities must change the way they act, as they did under the old government. If it is true that there are SOP related to the Sedition Act, that SOP must be reviewed.
"I repeat my call for the government to put in place a moratorium on the enforcement and use of the Sedition Act and other such draconian Acts until they are repealed," he said in a statement today.
Syahredzan, who is also the political secretary to Iskandar Puteri MP Lim Kit Siang, stated that the moratorium should encompass all aspects concerning the use of the law, including investigation, arrests and prosecution.
His statement comes after yesterday's clarification by Deputy Home Minister Mohd Azis Jamman over Azis' earlier comment on the use of the controversial law by the police when arresting Azman Noor Adam, the brother of Umno supreme council member Lokman.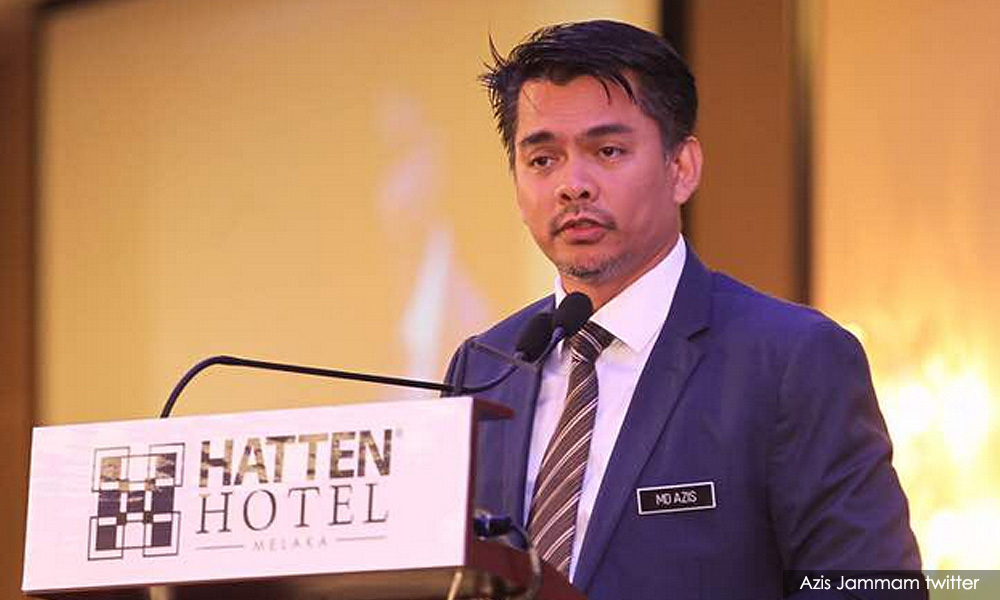 Following criticism that the Pakatan Harapan government was backtracking on its election promise to have the Sedition Act repealed, Azis (photo) had earlier remarked that this law would stand "as long as there is no official announcement".
He cited inspector-general of police Fuzi Mohamad Harun as saying that police had acted on a report lodged against Azman in accordance with the current SOP, as the Act had yet to be abolished.
Upon receiving brickbats, Azis issued a clarification saying that his earlier statements did not mean he condoned the use of the law but was merely answering a reporter's question on the matter.
Syahredzan said: "The Sedition Act criminalises expression with seditious tendencies. These tendencies comprise any number of things, which makes this law easily abused for political purposes.
"The implementation of this Act created a chilling effect among the people and restricts their freedom of expression and opinion, as guaranteed by the Federal Constitution.
"It is clear that such laws as the Sedition Act have no place in New Malaysia that promises a wide and free democratic space."
Azman had been detained under Section 4 of the Sedition Act 1948 to facilitate investigations after sharing a social media post deemed insulting to  Prime Minister Dr Mahathir Mohamad.
In response, several Harapan leaders have criticised the arrest and use of the law, with Mahathir himself calling on police to cease arresting those who hurl insults at him, saying that insults would not affect him.