The government has turned to former special functions minister Hishammuddin Hussein to help revive ties with Saudi Arabia, according to a report.
Online portal The Malaysian Insight, citing sources, reported that some decisions by the Pakatan Harapan government had affected its relationship with Saudi, which was warmer under former premier Najib Abdul Razak's administration.
The report said the decisions include a move to cancel plans for setting up the King Salman Centre for International Peace (KSCIP) which was proposed by Saudis King Salman Abdul Aziz Al-Saud during his visit to Malaysia last year.
The sources also reportedly claimed that the request for Hishammuddin's involvement came about after leaders from Saudi indicated they preferred to deal with leaders from Najib's government as opposed to the current administration.
"Apart from (former prime minister) Najib, Hishammuddin also has good relations with the Saudi Arabian government.
"It's not good for us (Malaysia) to appear hostile to Saudi Arabia because it will affect many things, including the haj quota," the source was quoted as saying.
Hishammuddin, who is Najib's cousin, was a defence minister and an Umno vice-president, although he did not stand to defend his party position this year.
Meanwhile, The Malaysian Insight also quoted another source who claimed that Malaysia's relationship with Saudi Arabia has "not been very good" since the closure of KSCIP in August.
"Putrajaya has asked Hishammuddin to restore its relationship with King Salman (photo). Ties need to be recovered immediately.
"Hishammuddin may appear secretive, but he moves about quietly," the source was quoted as saying.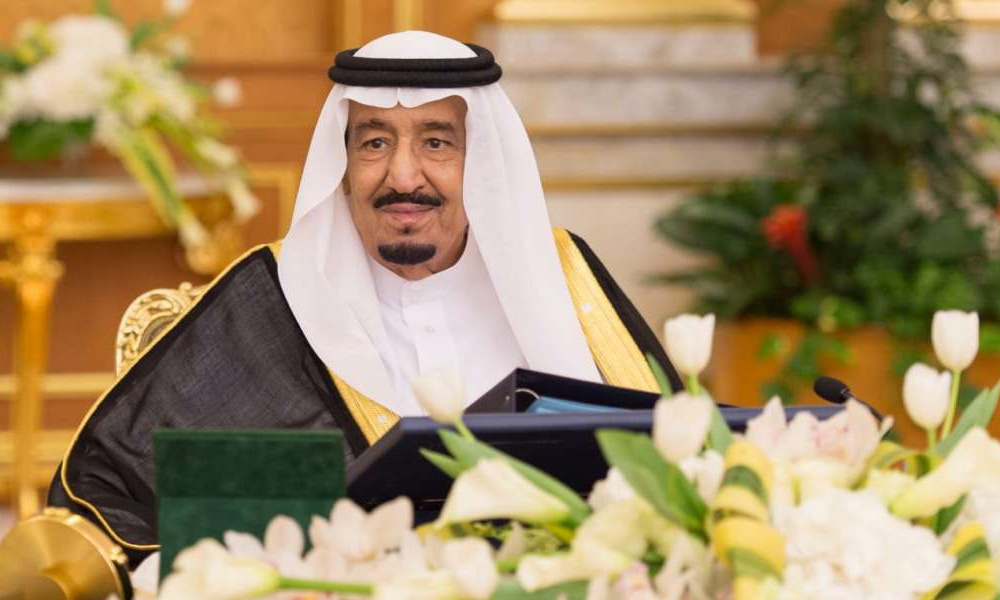 Defence Minister Mohamad Sabu had on Aug 6 announced that the centre and its temporary office at Menara HLA in Jalan Ampang, Kuala Lumpur, would be closed with immediate effect.
The centre's role to promote peace and curb extremism would subsequently be absorbed into another organisation under the ministry.
It also meant the cancellation of plans to construct a new building for KSCIP in Putrajaya.
Najib previously warned that the Saudi Arabian government will be upset with Putrajaya's decision to scrap the KSCIP project, slightly more than one year after it was first announced. 
Meanwhile, The Malaysian Insight also reported that another decision which has supposedly frayed Riyadh-Putrajaya ties is an announcement of the cabinet's decision to recall Malaysian troops from the Saudi-led coalition against forces in Yemen.
In the past, the BN administration had said that Malaysian troops, present in the area since 2015, were not involved in combat, but tasked with bringing home Malaysians from Yemen.
Malaysiakini has contacted Hishammuddin and Foreign Minister Saifuddin Abdullah for comments.