Kedah will witness a historic event next Monday when Sultan Sallehuddin Sultan Badlishah is installed as the 29th sultan at Istana Anak Bukit in Alor Setar.
It is deemed historic as the last installation was held almost six decades ago, on Feb 20, 1959, when Sultan Abdul Halim Mu'adzam Shah Sultan Badlishah was installed as the 28th sultan.
Sultan Abdul Halim Mu'Adzam Shah passed away at Istana Anak Bukit on Sept 11, 2017.
There are five main ceremonies for the installation of Sultan Sallehuddin, namely the Istiadat Letak Kerja to mark the launch of ceremonies for the sultan's installation; Istiadat Ziarah Makam (visit to the graves); Istiadat Siram Tabal (royal bathing ceremony); Istiadat Perarakan (royal parade); and the Perbarisan Kehormatan (guard of honour) and Istiadat Pertabalan Sultan Kedah (installation of the Kedah sultan).
Earlier, the state government had kicked off 'Kembara Pertabalan', which saw a convoy of cars travelling to the state's 12 districts to inform the people about the coronation and the activities that have been planned in conjunction with the sultan's installation.
Two installations
Nonagenarian Mat Isa Sudin, a former employee at Istana Anak Bukit, is one of the few people in the state who is fortunate enough to witness the installation ceremonies of two rulers of the state.
He considers himself very lucky to have witnessed the installation of the 28th sultan 1959. And, on Monday, he will get to see Sultan Sallehuddin being installed as the 29th sultan.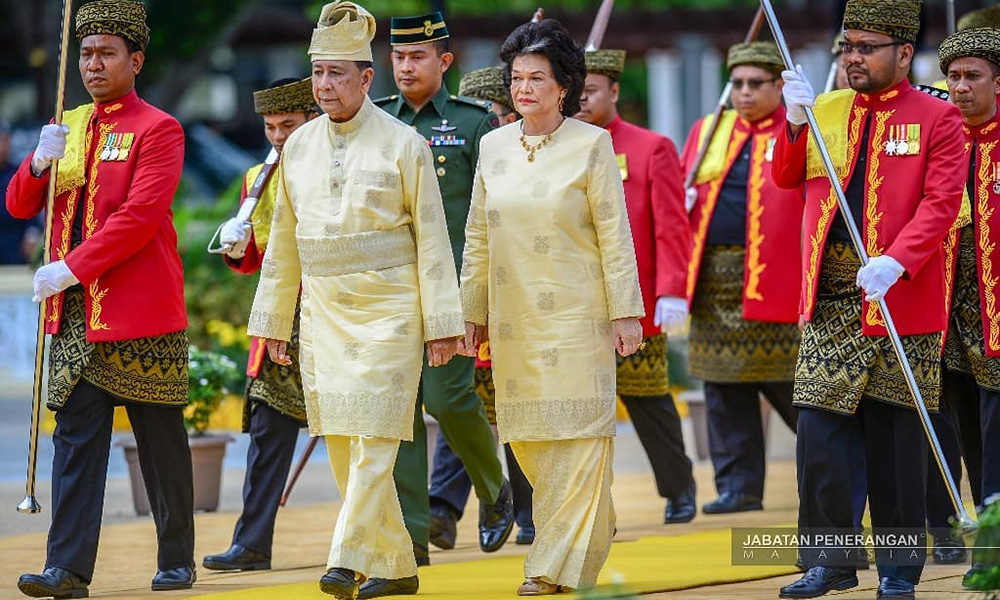 Mat Isa, 95, said the Kedah royal family would always remain close to his heart as he had worked for the late Sultan Abdul Hamid Halim Shah Sultan Ahmad Tajuddin Mukarram Shah; the late Sultan Badlishah Sultan Abdul Hamid Halim Shah; and the late Sultan Abdul Halim.
Recalling Sultan Abdul Halim's installation, the senior citizen said: "I watched the preparations up close although I wasn't involved in it.
"I was just an ordinary worker who took care of the flower arrangements in the palace, as well as look after the orchid plants that Sultanah Bahiyah (Tuanku Abdul Rahman) was fond of."
During an interview with Bernama at his home in Kampung Seberang Chegar Besar, located behind Istana Anak Bukit, Mat Isa also reminisced about the time when Sultan Sallehuddin was a small boy.
"I used to carry him and play with him," he said, expressing his confidence that Kedah would progress further under the rule of Sultan Sallehuddin.
- Bernama