In 1987, more than 100 opposition leaders and activists were detained under the now defunct Internal Security Act (ISA) during Dr Mahathir Mohamad's first tenure as prime minister, in a dragnet codenamed "Operasi Lalang".
An Umno Online article, written by Najib Abdul Razak's former special officer Isham Jalil, has claimed that history is now repeating itself more than three decades later, following Mahathir's return as prime minister.
"At least six opposition leaders have been called up for questioning.
"Of them, three were 'shoved' into the lock-up, including former Umno president Najib and current Umno president Ahmad Zahid Hamidi.
"In the months to come, more opposition leaders are expected to be detained," Isham said.
He further accused the government of wanting to weaken or decimate the opposition and those who object would be imprisoned.
"The episode of detaining opposition leaders through the MACC in recent months is clearly not about eradicating corruption, but rather to wipe out political adversaries.
"This is a form of political oppression," he added.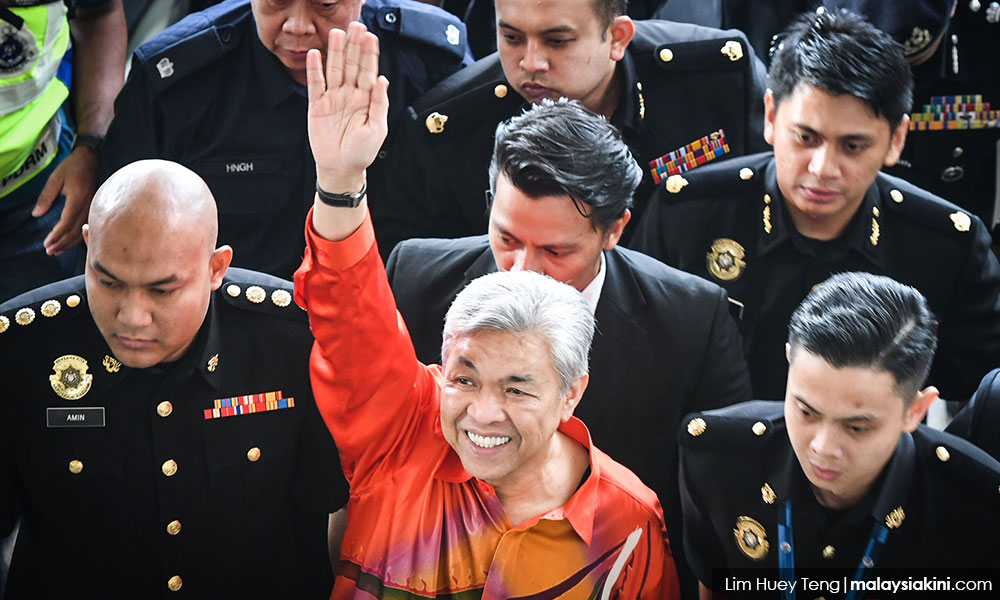 Isham also questioned that if the government was fair in upholding the law and battling corruption, then why has no Pakatan Harapan leader been detained and questioned since the May 9 general election, when it is common knowledge that there were cases of corruption in Selangor and Penang.
"Are those who won the election so pure?
"In fact, one of them, who is a minister, was freed although the testimonies of witnesses in court have not been concluded," he said, in an obvious reference to Finance Minister Lim Guan Eng.
Once the opposition is weakened or obliterated, he added, Malaysia would be left with a single-party system.
"When this happens, there would be no check and balance and the government would continue to betray the people without repercussions.
"They (the government) would continue to lie and break their promises to the people because they know there is no strong contender to oust them in the election.
"The prime minister can be a dictator with draconian powers without caring for the people. This government can also change the constitution and abolish the institution of Malay rulers if it wants to.
"We cannot let this happen. This is why we must oppose them to the end," added Isham.