MP SPEAKS | Oct 26, 2018 was the day when former prime minister Najib Abdul Razak came in from the cold to brave nasty questions about the 1MDB scandal, which he had been avoiding for more than five years since the 13th general election, when he accepted the invitation of Al Jazeera for an interview.
But it proved to the day when Najib was hung out to dry, for on this day, the Saudi Arabian Foreign Minister Adel Ahmad Al-Jubeir met Prime Minister Dr Mahathir Mohamad to deny that Najib's infamous RM2.6 billion in his personal bank account had come from Riyadh.
This is the season of questions, questions and more questions for Najib on the 1MDB scandal, and I will limit myself to three questions today:
First, why had Najib taken over five years, and only after he was toppled from power on May 9, to answer questions about the infamous RM2.6 billion 'donation' in his personal banking account, when, as far back as July 2016 and June 2017, the United States kleptocratic litigation on 1MDB had traced in great detail the origin of these funds?
If Najib was innocent of 1MDB corruption, abuse of power and money laundering, why hadn't he launched a full and comprehensive investigation to establish his innocence when he was the prime minister?
Secondly, this is the first time that Malaysians are told that the infamous 22-carat US$23.7 million pink diamond necklace linked to Rosmah Mansor was a gift from a prince of the United Arab Emirates, Prince Sheikh Mansour, the brother of Crown Prince Sheikh Mohammed Zayed, and not from fugitive financier Low Taek Jho.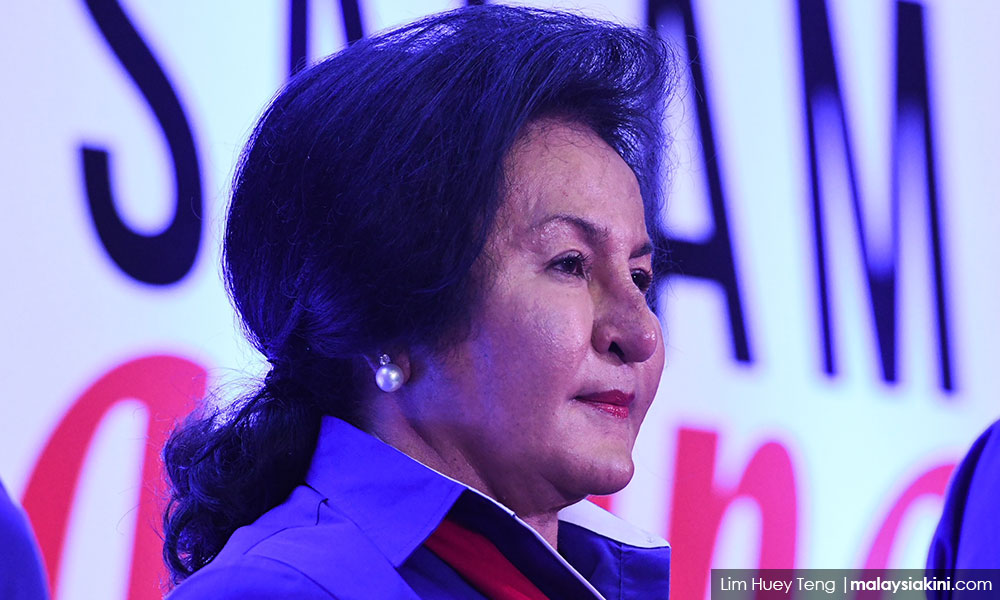 Furthermore, Najib said for the first that Rosmah never received the 22-carat pink diamond necklace.
Why didn't Najib say so when I have been asking this particular question a number of times since June 2017?
Is the 22-carat pink diamond necklace still missing and is there going to be an Interpol manhunt for it – as the tale of the 22-carat pink diamond necklace should be an interesting one.
The updated and expanded US Department of Justice kleptocratic litigation on 1MDB devoted a special section to Low's purchase of the pink diamond necklace for Rosmah from 1MDB funds – covering in great detail in 16 paragraphs covering four pages.
It further set out in great detail the "purchase of 27 assorted gold necklaces" for the wife of "Malaysian Officail 1 (MO1)" – which the former minister in the prime minister's department Abdul Rahman Dahlan, had publicly admitted was none other than Najib, and who added that only an idiot would not know that "MO1" was Najib!
It is indeed astounding what hubris can do to a person.
Why did Najib wait for more than a year, and after he had been toppled from power and could not sweep the 1MDB scandal under a carpet, to reveal that his wife never received the 22-carat pink diamond necklace?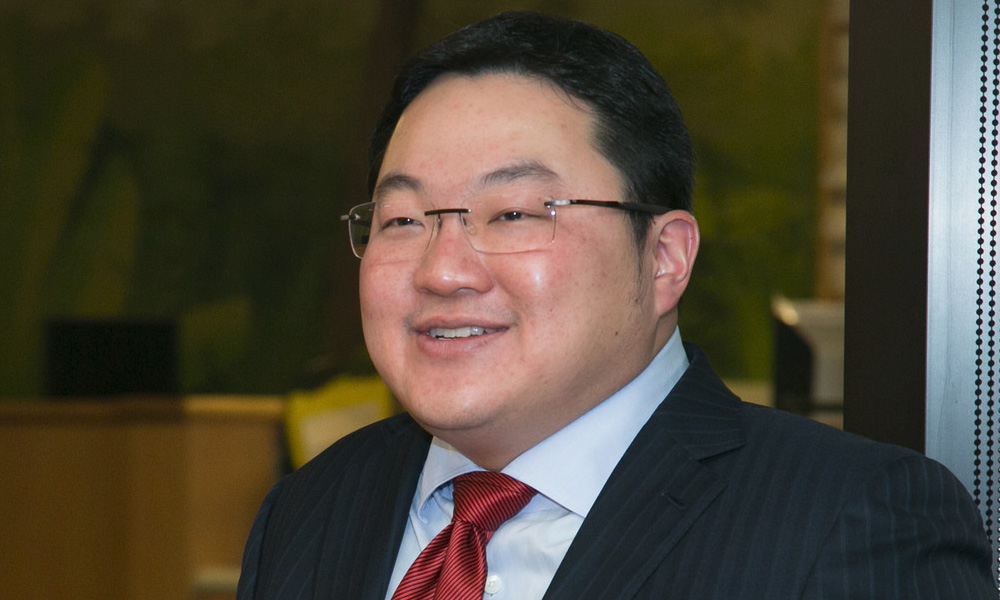 Najib said in his interview with Al Jazeera that investigators should not stop at Low, but should probe others who were allegedly involved in stealing from 1MDB.
He said all the culprits must be investigated to find out where the money had gone.
"Fine… let them do their work but don't just stop at Low. Get others who are involved as well because there are other international figures who probably are involved. They must also be investigated.
"We want to know where the money flowed to. And who really benefited from the whole 1MDB issue. I would like to know, too".
Is Najib finally admitting to the existence of a monstrous 1MDB corruption and money-laundering school which rightly gave Malaysia the infamy and ignominy of being regarded worldwide as a global kleptocracy?
Mahathir had asked Najib to lodge police reports against persons whom the latter believed were responsible for the 1MDB scandal. Would Najib do so?
I had asked Najib several times to reveal the number of occasions and details of when, where and under what circumstances he had meetings with Low since GE13, and what he had done to bring Low back to Malaysia to cooperate with 1MDB investigations, instead of being an international fugitive from justice.
Will Najib respond?
---
LIM KIT SIANG is the MP for Iskandar Puteri
The views expressed here are those of the author/contributor and do not necessarily represent the views of Malaysiakini.