BUDGET 2019 | The latest budget announced by the new government yesterday has neglected the minority groups in Peninsular Malaysia, Minorities Rights Action Party (Mira) has said.
Its president S Francis Rhajahh said that despite throwing their support behind Pakatan Harapan in the 14th general election, minority communities, especially in the peninsula, were not rewarded but rather accorded "pittance" in the maiden Harapan budget.
"...On the socio-economic front, the annual budget is a far cry from the promised reformist agenda of the New Malaysia government.
"In Peninsular Malaysia, the Orang Asli, the Indian community, other minority communities like the Portuguese and Siamese are predominantly in the (low income) B40 group.
"They needed a radical transformation to uplift their social-economic wellbeing after six decades of benign neglect.
"Alas, in the 2019 fiscal budget, the Pakatan Harapan government did not address this pertinent issue," he said in a statement this morning.
He cited the Indian community as an example, stating that the accumulative allocation directed at the latter amounted to just 0.27 percent of the development fund allocation of RM54 billion and 0.047 percent of the total budget of RM315 billion. 
In comparison, Sabah, administered by Harapan ally Warisan, was allocated a RM4 billion bump in funds, he said.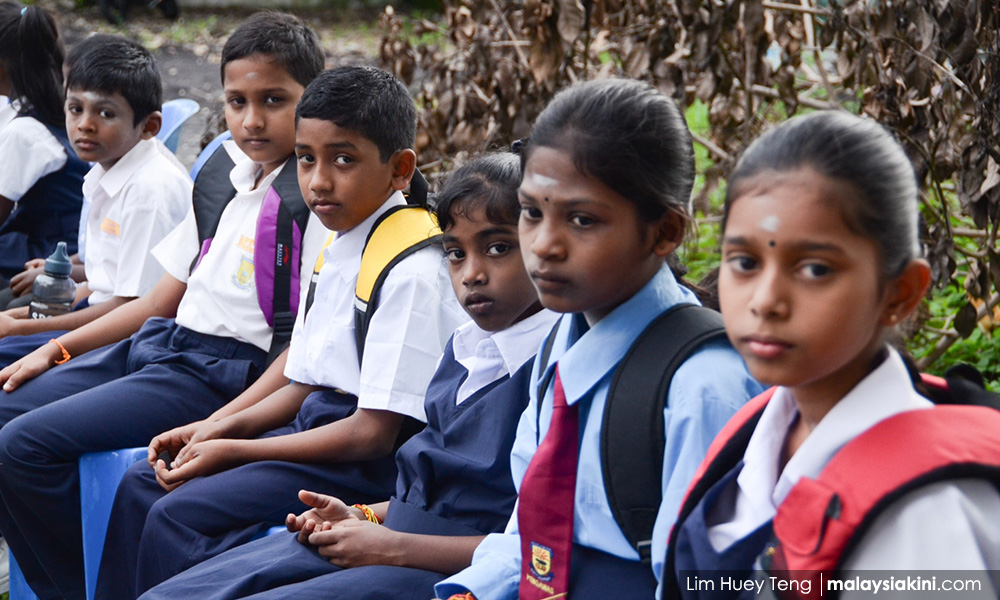 He said: "Effectively, the Indian community was provided with a targeted allocation of RM150 million, which includes, RM50 million to Tamil school development and RM100 million for human capital development for Indian youths, SMEs and the micro-economy sector.
"How do you develop the well-being of 2.1 million community, where 80 percent are earning below the RM3,900.00 income threshold of B40?"
Orang Asli allocation 'hardly scratches the surface'
Meanwhile, Francis added that the RM100 million development allocation for indigenous communities "would hardly scratch the surface" for those in the peninsula as it failed to adequately meet their infrastructure needs, including the building of roads, let alone human capital.
"Although the B40 segment has been provided with various incentives (in the new budget), it is too little and falls short of any radical transformation," he added.
Yesterday, Finance Minister Lim Guan Eng announced that the RM100 million allocation was to empower Orang Asli development for building and upgrading infrastructure, water supply, resettlement, education, welfare, and economic development.
He also announced a RM1 billion fund to facilitate home ownership for the B40 and M40 groups, which is the low and middle-income groups respectively.
Harapan administration has announced a total budget of RM314.55 billion for 2019.
It marked the first budget to be tabled by a new government since the nation's independence in 1957 following BN's defeat in the May 9 general election.