Although it is now "too late" for former premier Najib Razak to lament the failure of BN's Malaysian Indian Blueprint (MIB), Penang Deputy Chief Minister P Ramasamy has nevertheless invited the Pekan MP to attend his Deepavali open house.
"I think while we can accept his (Najib's) best wishes for the Hindus, it's a bit too late for him to say he felt 'a bit sad' that the MIB could not be implemented," Ramasamy told Malaysiakini.
"There is nothing wrong for him to love Indians but he cannot simply say that the MIB would have solved problems affecting the community for the past 60 years," Ramasamy said in response to Najib's Facebook post earlier today.
"Anyway, I think he should spend time visiting Pakatan Harapan leaders' Deepavali open houses.
"He's also invited to attend my open house in Penang," said Ramasamy who is also Perai assemblyperson.
Najib in a Facebook post earlier today said he was "a bit sad" that he could not implement the MIB which was initiated during his administration.
He also said that had BN still be in power, the plan would have been implemented and the Indian community would be in better shape eventually.
"The Indian community is always close to my heart. I pray that you will continue to strive forward in line with the country's development.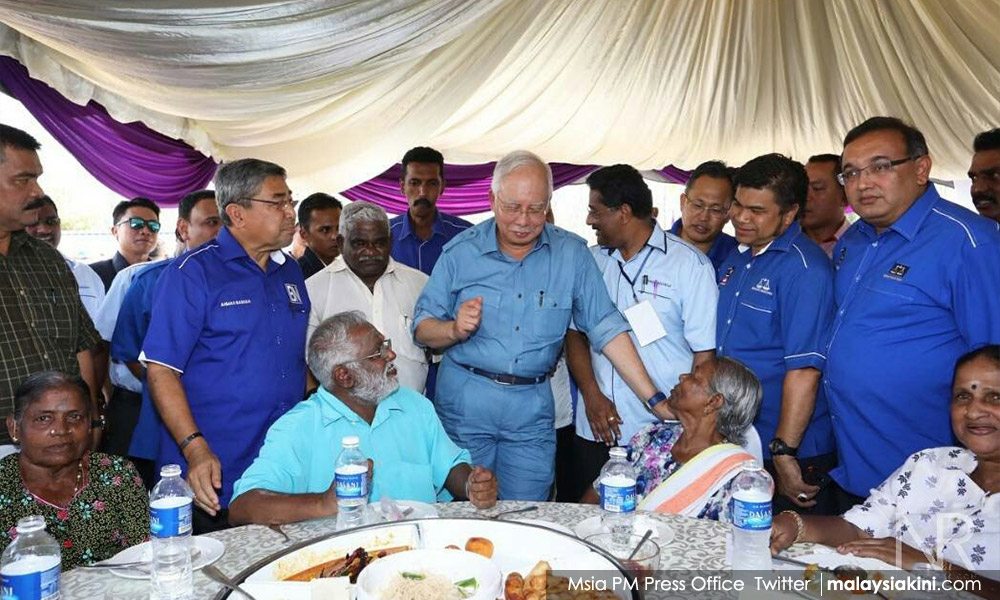 "My family and I wish all Malaysian Hindus a happy Deepavali May the festival of light brings happiness to all. Deepavali vaalthukkal," wrote Najib.
Political will
Commenting further, Ramasamy pointed out that Najib's announcement of the MIB in April last year was already considered as "too late" insofar as addressing long-standing issues affecting the Indian community.
"The MIB, although very ambitious in nature, was meant to secure support for BN in GE14.
"Furthermore, there was no political will to implement the MIB because Najib cannot rely on the MIC with no grassroots and no credible leader," Ramasamy pointed out.
The initial goal of the MIB was to double the income of poor Indian families, create jobs, increase Indian intake into the civil service to seven percent in 10 years and resolve issues involving statelessness in the community.
The MIB involved RM500 million seed funding from PNB.
In August, Minister in the Prime Minister's Department P Waythamoorthy told the Dewan Negara that the MIB was currently being reviewed.