PKR supreme council member Latheefa Koya has questioned party president Dr Wan Azizah Wan Ismail's recent trip to Julau, Sarawak, ahead of party elections taking place in the state this Saturday.
Calling the visit "inappropriate and highly questionable", Latheefa claimed that Wan Azizah had utilised government machinery by visiting the state in her capacity as the deputy prime minister as well as the women, family and community development minister.
"Wan Azizah's visit to Julau involves the use of her official position and government assets.
"She even announced RM100,000 allocation for a road in Julau.
"This was announced in the presence of Larry Sng (photo), who is himself a candidate in the Julau division, and for the party central committee," Latheefa said in a statement today.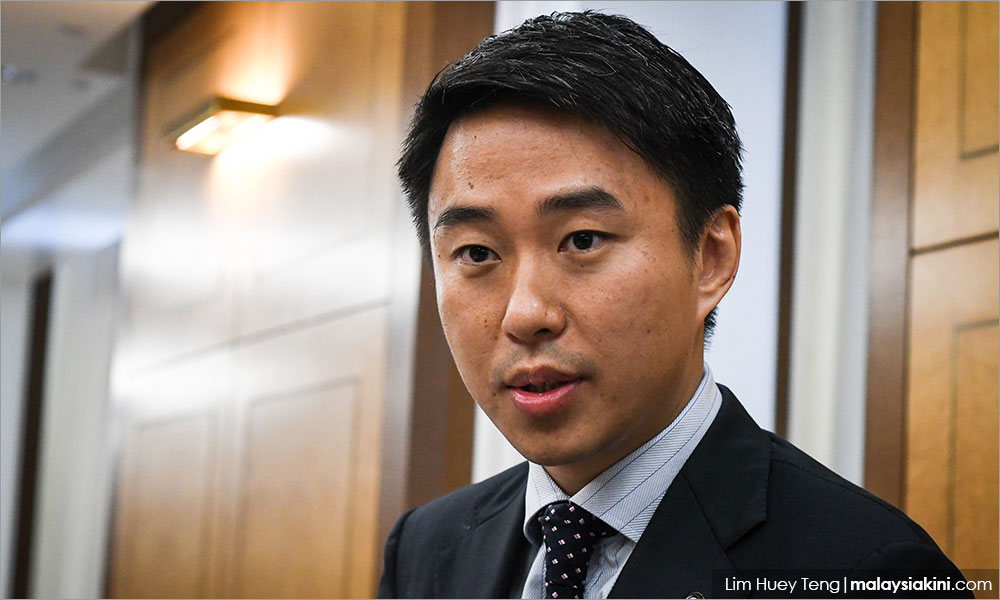 Latheefa, who is understood to be aligned with deputy president contender Mohamed Azmin Ali, added that Sng had previously "openly declared" his allegiance to Azmin's rival, Rafizi Ramli.
Also aligned to Azmin is PKR Wanita chief and Housing and Local Government minister Zuraida Kamaruddin, who visited Julau on Nov 5.
Contacted by Malaysiakini later, Latheefa explained Zuraida had visited Julau in her capacity as PKR Wanita chief and not as a minister.
"Wan Azizah, on the other hand, as stated on her Twitter account, went as the deputy prime minister and announced government allocations," she said.
Julau MP Sng is currently being investigated by the MACC over irregularities found in the Julau PKR's membership list.
Controversial division
This comes after Sarawak PKR lodged a report with the commission claiming that half of the division's 13,000 new members disputed ever wanting to join the party.
Latheefa thus demanded that Wan Azizah explains why she decided to visit the "controversial" division in the lead up to the polls.
"The Julau PKR election has been extremely controversial.
"In these circumstances, it is imperative that she explains the reasons and circumstances of her visit to Julau on the eve of Sarawak PKR elections. The public is entitled to know," she said.
Members from other political parties – Parti Tenaga Rakyat Sarawak (Teras) and Parti Rakyat Sabah (PRS) – have also lodged police reports claiming they had been registered as Julau PKR members without their knowledge or consent.
Last Saturday, MACC arrested a man responsible for PKR membership for registering "phantom voters" for the party polls, hinting that more arrests would follow.
This is after the commission paid its maiden visit to the party's Petaling Jaya headquarters.

Meanwhile, anti-corruption NGO Hisbah Centre for Reform has said that Wan Azizah should be investigated over the matter.
Its president Mohamad Ezam Mohd Noor expressed shock and disappointment over the deputy prime minister's visit to Sarawak, especially as MACC is investigating alleged irregularities there.
"Hisbah understands that PKR is conducting its elections and the deputy prime minister, who is also (PKR) president, has the tendency to support one of the camps in the election.
"However, the thrill of campaigning should not come to the extent of ethical violations in the handling of national finances.
"The use of national funds as a form of bait to attract political support towards a candidate or group of candidates in a party is a serious misuse of power," Ezam said in a statement, referring to the RM100,000 road allocation announced by Wan Azizah in an area in which polling will be held.