The Malaysian Football League (MFL) has apologised over its gaffe involving less-than-impressive trophies accorded to winners at its Anugerah Bolasepak Kebangsaan (ABK) awards ceremony last night.
MFL stated that the trophies were the result of a bungled order by a staff member who then proceeded to "cover up" the mishap.
Since being presented to winners last night, the trophies have been ridiculed online including by MFL chairperson, Johor crown prince Tunku Ismail Sultan Ibrahim.
Instead of the usual golden and silver football boot design, this year's trophies featured a small, misshapen glass boot.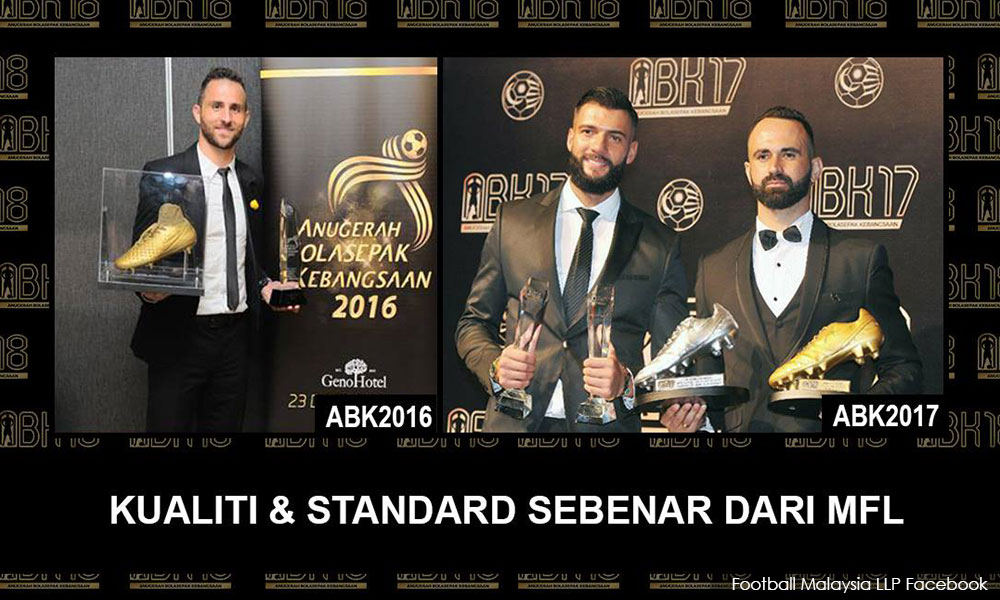 In a tweet, the crown prince, who is more commonly referred to as TMJ, described the Golden Boot trophy awarded to the top scorer as: "This is not a golden boot. This is a miniature version of Cinderella's (glass shoe).
"Sorry, I can't get over it. MFL, lucky you guys acted on it. If not, I was about to give you the people's elbow...Step up!"
In a statement on its Facebook page, the MFL said it has identified the staff member who messed up the order and then "tried to cover up the matter without any information communicated to the management."
"MFL has always delivered suitable trophies in line with the standards expected.
"MFL has always tried to make the awards ceremony bigger and better every year and we have been successful at improving up to this point.
"Thus, it was never MFL's intent to deliver such terrible quality and action has already been effected on the people involved."
MFL also said it has initiated communication with the winners and will be replacing their trophies "with ones befitting their achievement."