PKR POLLS | Incumbent PKR Wanita chief Zuraida Kamaruddin has urged the party's election committee (JPP) to divulge the log files for computer tablets allegedly compromised during the party election for the Julau division yesterday.
"It is very easy to trace who 'hacked' or tampered with the system. It has to be a JPP administrator who has the password to access the system.
"Each time this person enters the system, the information of the 'event' is recorded in the system's log file. (JPP head) Rashid Din must reveal to us the information in this log file," she said in a statement last night.
Zuraida stressed that Rashid must reveal this information as soon as possible to prevent mistrust in the election system and rumour-mongering.
The Julau PKR election was suspended after deputy president candidate Rafizi Ramli claimed that a person was caught "tampering" with the tablets.
---
Read more: Rafizi: I was on the road to winning 3,000 votes in Julau
---
Rafizi claimed that software called Prey was installed in the tablets and that it was "malware."
As explained by information security expert Keith Rozario, however, Prey is not malware, but a well established anti-theft software which companies use to protect their devices.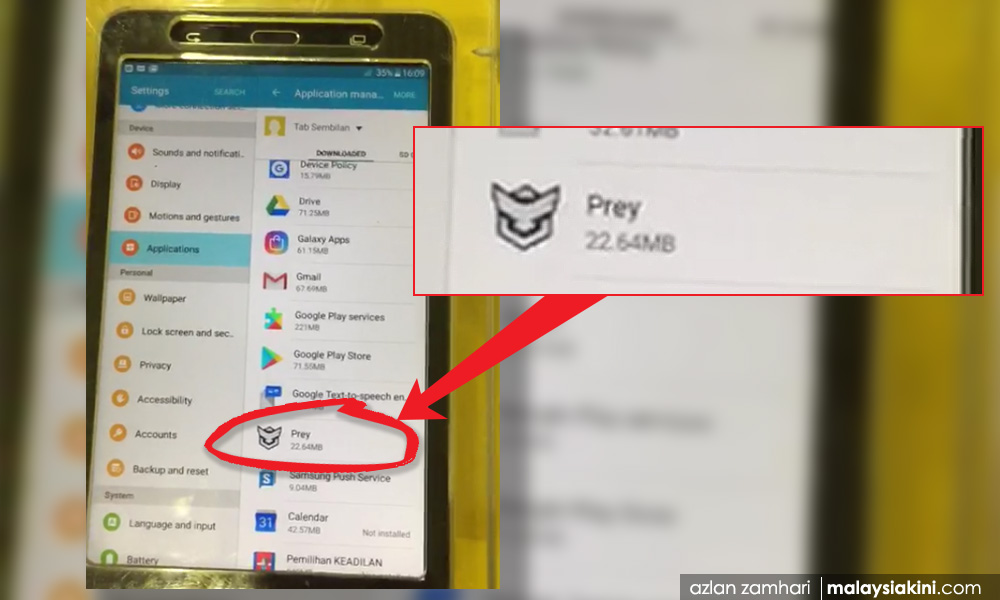 This was also acknowledged by Zuraida, who added that it had to be installed by a JPP member with access to the devices.
"Prey is meant to protect information on phones, tablets or computers so that in case it is stolen, you can monitor where it is once it goes online. You can lock the system or delete information so that they won't be stolen.
"It is a software used to protect, not steal, information as alleged by Rashid.
"Not anyone can do this. JPP has to take full responsibility as only someone from JPP who has a password can access the tablet and download software. This can easily be traced, and JPP must reveal who did this," her statement read.
Zuraida also urged the JPP to release the relevant log files for public scrutiny.
---
RELATED REPORTS
'Infiltrators' may have sabotaged PKR polls, says Wan Azizah
Anwar chastises 'impetuous' behaviour leading to PKR election officer's arrest
PKR members allege vote buying at piles clinic during Lanang polls
PKR election officer arrested over alleged Julau 'cyber attack'
Rafizi: I was on the road to winning 3,000 votes in Julau