Lloyd Blankfein, the former CEO of the Goldman Sachs Group had personally met fugitive businessperson Low Taek Jho (Jho Low) at the company's headquarters in Lower Manhattan in December 2012, reported The New York Times (NYT) today.
The newspaper, in an exclusive, quoted sources as saying this amid the bank's argument that its role in the intricate web of the 1MDB scandal was just the action of a small number of rogue employees.
US prosecutors are scrutinising the 2012 meeting between the duo as the criminal probe against the bank widens, said the report.
"The 2012 meeting at the Goldman headquarters, which took place in mid-December, was one of at least two occasions when Blankfein was in a room with Low, but it was the only time that the Malaysian financier had a personal audience with the Goldman chief executive.
"Two of the people familiar with the 2012 meeting said that it was a one-on-one sit-down."
"A Goldman spokesperson, Jake Siewert, said that Blankfein had a meeting with Low on Dec 14, 2012, but that it was also attended by Mohamed Ahmed Badawy Al-Husseiny who ran an Abu Dhabi investment fund, Aabar," said the New York Times report.
"Blankfein had an introductory, high-level meeting in December 2012 with the CEO of Aabar, which was an existing client of the firm. At Aabar's request, Low accompanied the CEO to that meeting," NYT quoted Siewert as saying.
It has been reported before that Blankfein had personally helped forge ties with Malaysia and 1MDB, many years before Goldman Sachs ever arranged the bond deals at the heart of the probes.
Blankfein had also reportedly attended a 2009 meeting with former prime minister Najib Abdul Razak that eventually laid the groundwork for the relationship between Goldman Sachs and 1MDB.
Leissner vouched for Low
NYT reported that Goldman's compliance staff had repeatedly rejected Low's attempts to become their client since 2009 as it was unclear how he had amassed his wealth.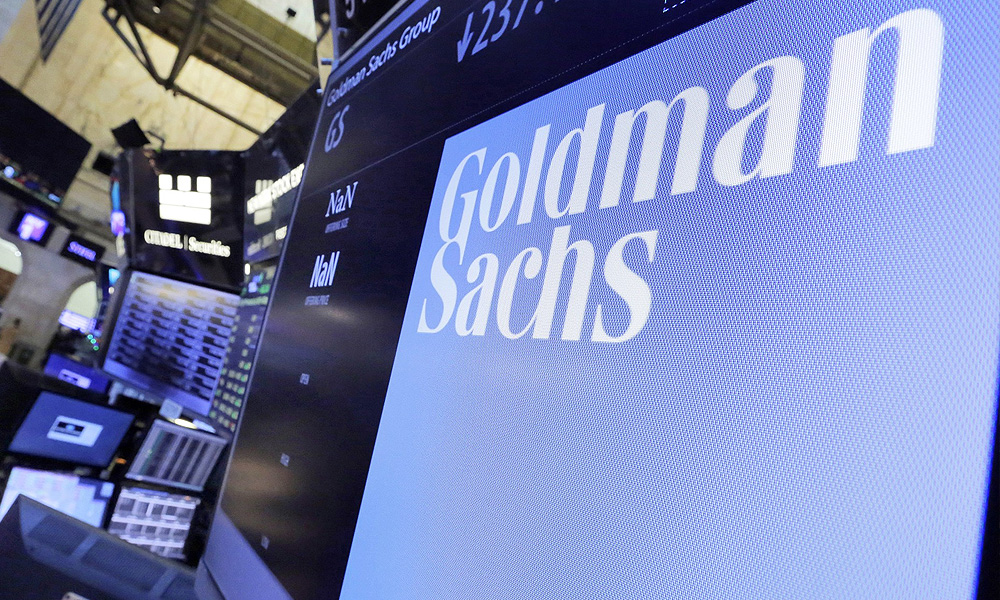 However, when Blankfein's aide sought information about Low prior to the December 2012 meeting, a senior investment banker in Asia praised Low but left out compliance concerns, a person who has reviewed internal Goldman e-mails on the meeting told the newspaper.
Blankfein's aides also consulted former Goldman banker Tim Leissner, who has since been charged for his involvement in 1MDB, to gauge whether Low merited a personal meeting with the bank's chief executive.
"Leissner vouched for Low. Days later, Blankfein and Low sat down and discussed investment opportunities in Southeast Asia, according to two people familiar with the meeting. The 1MDB fund was not on the agenda and there is no indication that the men talked about a third bond sale."
Putrajaya is currently seeking a full refund of the US$588 million fees it paid to Goldman for arranging billions of dollars of deals for 1MDB.
Concerns ignored
According to the report, David C Ryan, who was Leissner's superior in Asia, had voiced concerns about the bank's deal with 1MDB but they went unheeded.
"Ryan voiced concerns that Goldman had landed the lucrative assignment without having to compete against other banks, according to four people familiar with his thinking. The unusual no-bid contract struck Ryan and other Goldman executives as possibly too good to be true.
"After the first 2012 bond deal was completed, Ryan argued to colleagues that Goldman should reassess, and potentially end, its relationship with 1MDB. But Leissner was soon pitching his superiors for a second 1MDB bond issuance, which the Malaysian fund again was offering to Goldman exclusively," the report said.
It added the assignment was vetted by a pair of internal Goldman committees whose jobs were to ensure that the bank did not get involved in deals that could hurt clients or put the bank and its reputation at risk.
Both committees okayed the 1MDB transaction, reportedly hoping that it could pave the way for Goldman to make more business in Malaysia.
The third bond sale went ahead in 2013 despite Ryan's objections just weeks after Najib was re-elected in the 13th general election. Frustrated, Ryan left the bank in 2014.
On Nov 1, the US Department of Justice laid out multiple criminal charges against Low (in absentia), Leissner, and a third Goldman banker, Malaysian Roger Ng, in regards to 1MDB.
The charges were conspiring to launder billions of dollars from the sovereign wealth fund and conspiring to violate the American Foreign Corrupt Practices Act (FCPA).
Low has maintained innocence saying he had never held any formal positions at the beleaguered 1MDB nor was he ever employed by the Malaysian government, among others.
Goldman's current CEO David Solomon has also sought to distance the firm from alleged involvement in the scandal, telling his staff who were demotivated by reports that implicated them in the scandal: "This isn't us."
Earlier today, it was reported that Abu Dhabi's International Petroleum Investment Co (IPIC) had filed a lawsuit against Goldman and others to recover losses they suffered through their dealings with 1MDB.