The Election Commission (EC) is appealing against the finding of facts of the case in the Seremban Election Court's decision earlier this month, calling for a reelection for the Rantau state seat in Negeri Sembilan.
Its chairperson Azhar Azizan Harun, in a statement today, said that the decision was reached after scrutinising the oral judgment pertaining to the seat, and after consultations with lawyers.
"After reviewing the oral judgment in the N27 Rantau election petition, and taking into account the advice of lawyers, in particular regarding the effect of some factual and legal findings on the officers and the EC itself, on the operation and conduct of the elections in the future, the EC decided to appeal against the Election Judge's decision which was made on Nov 16.
"The EC wishes to clarify that the appeal was based on the finding of facts on the EC and its officers and does not involve the cancellation of the state seat's election results during the 14th general election (GE14)," he added.
The special election court in Negeri Sembilan decided on Nov 16 that the election for the Rantau seat should be held again, and declared the win by incumbent Umno deputy president and former Negeri Sembilan menteri besar Mohamad Hassan, null and void.
He had retained the seat unopposed on May 9 after the election returning officers prevented PKR's Dr S Streram from entering the nomination centre to file his nomination papers.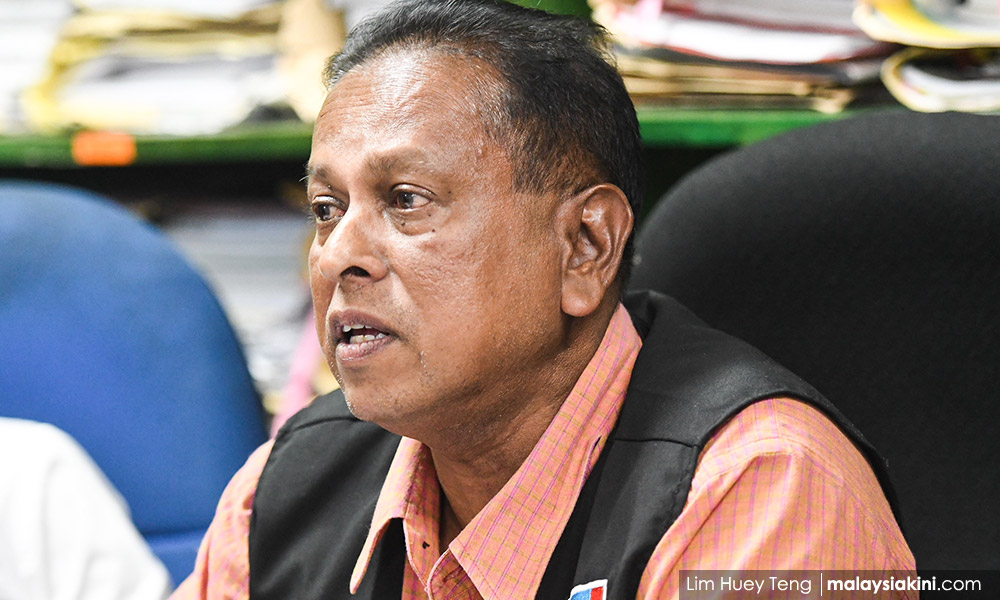 Streram (photo) had been denied entry on the grounds he did not have an EC pass with him.
However, the election court ruled that there was no written law or requirement for a candidate and his seconder or proposer to have a pass to enter the nomination centre.
In her judgment, Justice Azimah Omar had also reprimanded the EC's returning officer Amino Agus Suyub as not having followed the rulebook when preventing the PKR candidate from entering, as he knew Streram was outside the nomination centre.
The judge also admonished Amino Agus as a liar and the court had found him to be in contempt of court for trying to coach a witness and had sentenced to three months jail, but this matter is on appeal.
She had ordered Amino Agus to pay RM30,000 in costs.
Umno president Ahmad Zahid Hamidi has said that Mohamad will be fielded again to defend Rantau, while Pakatan Harapan has yet to decide on its candidate.
Mohamad is reportedly expected to announce his decision to appeal the election court's decision tomorrow.