The Election Court in Kuala Lumpur has declared the Cameron Highlands parliament seat vacant, paving the way for a re-election.
Justice Azizah Nawawi said DAP candidate M Manogaran proved that there were corrupt practices which led to BN candidate, MIC vice-president C Sivarraajh, winning the seat in the May 9 general election.
The judge said with the corrupt practices proven from the testimonies of the witnesses, it was not necessary for the petitioner (Manogaran) to prove how the votes went.
She said it was only necessary to prove that money was given, and this was proven from the testimonies given by the Orang Asli witnesses who came to court.
"It is sufficient to prove money was given, if not by the respondent, then by agents of the respondent,"she said.
"Even one of the Orang Asli witnesses testified that he received money but he cannot tell the court who he voted for as his vote is secret," Justice Azizah added.
Orang Asli comprise of almost 20 percent of Cameron Highlands voters.
During proceedings there were testimonies that a total of RM25,000 had been given to the tok batin (Orang Asli village chiefs), which was to be distributed to the villages.
Each tok batin would receive RM300 while the villagers received between RM40 and RM100 after casting their votes.
The money, as the witnesses testified, was either given by three-term Jelai assemblyperson Wan Rosdy Wan Ismail (photo) or his agent.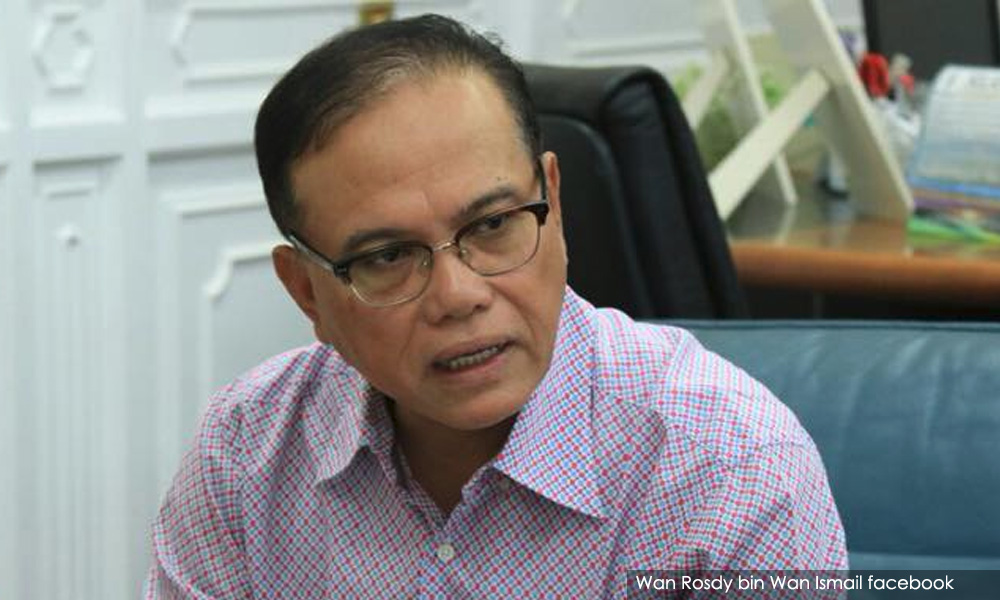 The witnesses told the court that Wan Rosdy had reminded them to vote for BN.
Beyond reasonable doubt
Justice Azizah said in her decision that the petitioner has established beyond reasonable doubt that bribery was proven, in that money was given to voters either directly by the respondent or indirectly through Wan Rosdy and Achom Lugi, a former civil servant and Orang Asli BN supporter.
"It is no matter that the money was given as "duit rokok" (cigarette money) or "duit minyak" (petrol money) as it constitutes bribery.
"The money was given to the voter to induce the voter to vote," she said.
Justice Azizah added: "Therefore I find, that the corrupt practice was committed in connection with the election with the knowledge of the respondent (Sivarraajh).
"Consequently, I declare that the election for the parliamentary constituency of Cameron Highlands P078 held on May 9 was void."
Justice Azizah also ordered Sivarraajh (photo), who was named as the sole respondent, to pay RM15,000 in costs.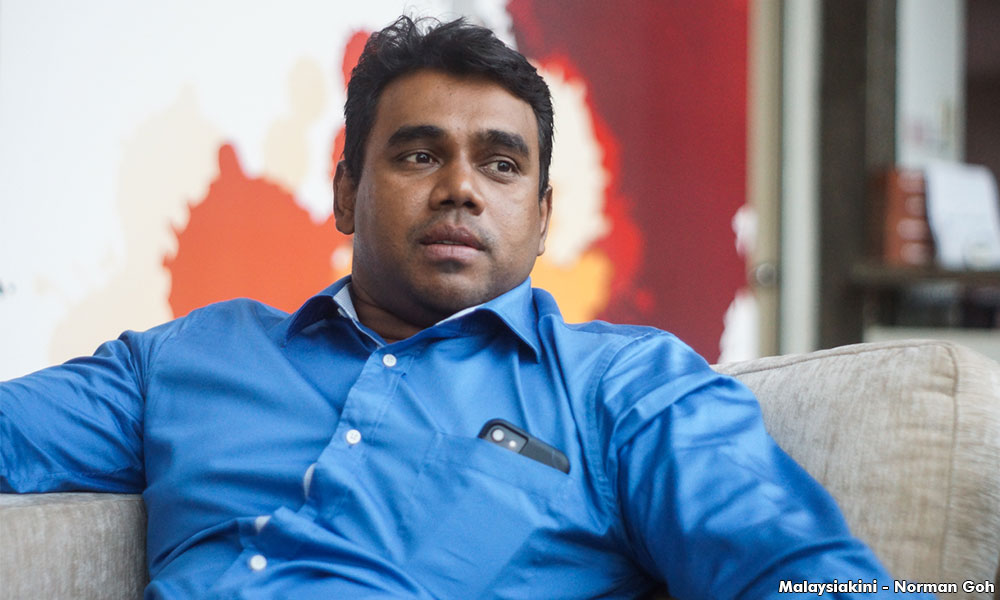 In his election petition filed on Jun 5, Manogaran claimed that Sivarraajh and Jelai assemblyperson Wan Rosdy Wan Ismail had met nine village heads and gave them money to distribute between RM30 and RM1,000 each to Orang Asli constituents.
Wan Rosdy is the current Pahang menteri besar.
Sivarraajh won the seat with 10,307 votes while Manogaran polled 9,710, PAS' Wan Mahadir Wan Mahmud (3,587), PSM's B Suresh Kumar (680) and Berjasa candidate Mohd Tahir Kassim (81).
In an immediate reaction, the MIC vice-president said he would appeal the decision.
"I am discussing with my lawyers now," he told Malaysiakini in a text message.
Cameron Highlands was one of two parliamentary seats won by MIC in the 14th general election.
The other seat, Tapah, is held by the party's deputy president V Saravanan.
'The spirit of new M'sia'
DAP veteran Lim Kit Siang said that today's decision is in the spirit of a new Malaysia, where unfair and unjust ways can be proven in court.
"We are happy for Manogaran," he said.
Manogaran, who is also DAP Pahang deputy chairperson, thanked his supporters, his family, and voters and the Orang Asli community for coming out to testify.
"Wan Rosdy was called to testify but on three occasions he did not come and this reflects badly on him," he said.
Human Resources Minister and DAP vice-chairperson M Kulasegaran told reporters that Wan Rosdy should be investigated by agencies such as the MACC or Election Commission.
"It is surprising that Wan Rosdy was given three opportunities to come to court to testify (as Sivarraajh's witness) but he declined," he said.
There has been no petition filed against Wan Rosdy for the Jelai state seat, which is one of two Cameron Highlands state seats.
Sivarraajh was represented today by Mohd Hafarizam Harun, while K Shanmuga and M Kumar appeared for Manogaran.
Yesterday, former Negeri Sembilan menteri besar Mohamad Hasan had filed an appeal with the Federal Court after the Election Court in Seremban invalidated the results for the Rantau state seat.
Hasan, who is also the Umno deputy president, won the seat after PKR candidate Dr S Streram was not allowed to file his nomination papers on April 28 on the grounds of not possessing an Election Commission (EC) pass.
On Nov 16, the Election Court ruled that there was no written law or requirement for a candidate and his seconder or proposer to have a pass to enter the nomination centre.