ADUN SPEAKS | I commend Home Minister Muhyiddin Yassin for taking a firm stand in curbing the spread of violence that was ignited at the Seafield Sri Maha Mariamman temple last week.
He advised the police to arrest the perpetrators of the crime without fear or favour.
However, what is troubling is the fact that as a result of the riot, the cabinet on Friday agreed to withdraw the moratorium on Sedition Act of 1948 and Section 233 of Communications and Multimedia Act 1998 (CMA).
After the new Pakatan Harapan government took power in May, the moratorium was placed on these and other laws so that the government can review them to prevent further abuse of powers.
This was an important step by the Harapan government in reviewing some of the acts that were notorious from the human rights perspective.
All of sudden, as a result of the temple incident, the moratorium has been lifted to empower the police to investigate the temple fracas.
To date, the police have arrested 68 to facilitate the investigation. There may be more arrests in the days ahead and more than 5,000 police reports have been made on the incident.
I understand that the government has enough laws to investigate and arrest those involved in crimes, whether in the temple incident or any other.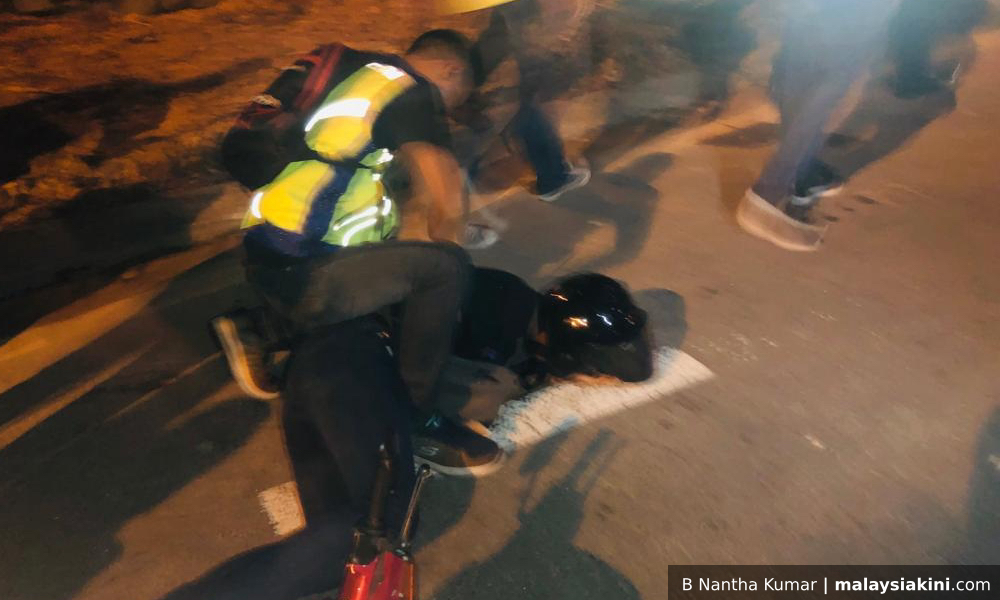 What I don't understand is why a moratorium that was placed must be reviewed even if it was for a temporary period.
Does this mean the police lack the powers of investigation and that they need these laws urgently? Or that we don't have the necessary laws in the country to curb violence? Or do the police lack the investigate talents to engage in painstaking work to detain the culprits?
Arbitrary arrests and detention by these laws were the reasons behind the moratorium. Wouldn't lifting of the moratorium bring back arbitrariness once again?
Withdrawing the moratorium, even temporarily, will send the wrong message to Malaysians that Harapan condones the obnoxious laws passed by the BN government.
Even if the resuscitation of laws is temporary, what guarantee is there they don't become a permanent feature of our legal armoury?
Prime Minister Dr Mahathir Mohamad in one of his recent statements says these laws had to go as they were an affront to the good governance of the Harapan government.
I sincerely hope that the temporary lifting of the moratorium on the two laws would not create any hurdles in the battle to fight crime.
---
P RAMASAMY is the Perai assemblyperson and Penang Deputy Chief Minister.
The views expressed here are those of the author/contributor and do not necessarily represent the views of Malaysiakini.