Umno deputy president Mohamad Hasan has urged MCA to leave BN immediately, instead of calling for the coalition to be dissolved.
"As a party with principles, MCA should just leave BN, like other parties which left the coalition without imposing any conditions.
"Such a decision will allow Umno and other BN component parties to rebuild BN. MCA's act is not making it easier for BN to 'move on'. 
"Instead, it is delaying the coalition's rejuvenation," he said in a statement yesterday.
Mohamad was responding to a resolution passed during MCA's annual general meeting last Sunday calling for the dissolution of BN and the formation of a new coalition.
"In order to revive and restart, BN must be disbanded with the full understanding and consensus of component parties, so that there is room for freedom in carrying out innovation and reconstruction.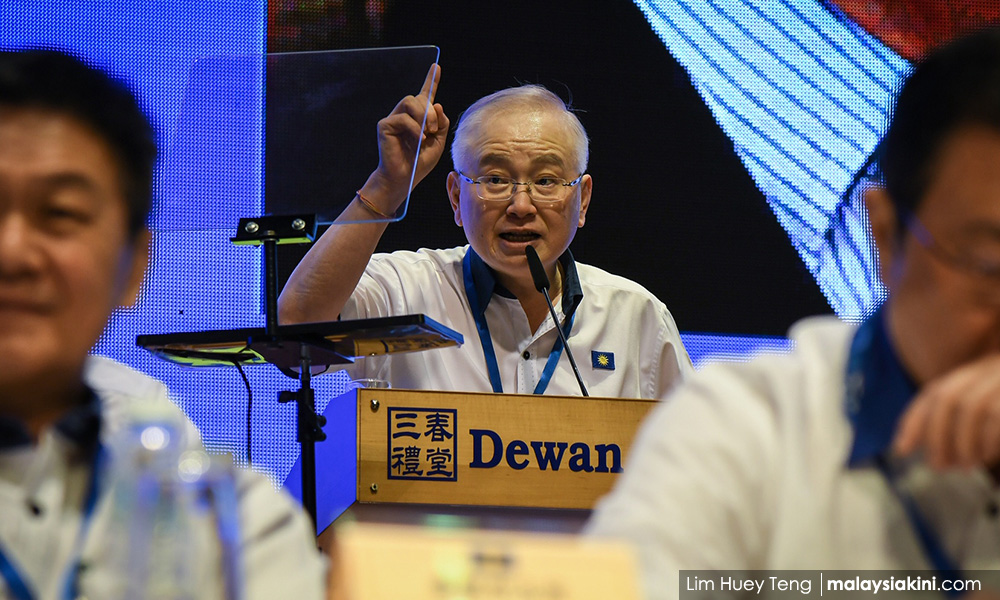 "Meanwhile, re-establishing a political alliance will take place at an appropriate time when there is a consensus regarding the concept and principles being upheld," MCA president Wee Ka Siong said at the AGM. 
'Thankful if MCA quits'
Mohamad added that he would be "very thankful" if MCA quits BN.
"We cannot afford to have a burdensome friend when we are already having a tough time, politically.
"In politics, what matters is a dignified struggle towards a clean, good, political culture. If all that mattered is winning, then that is 'trading', not struggle. 
"BN is not an item that can be traded. At its best, and its worst, BN is a struggle for a better Malaysia," said the former Negeri Sembilan menteri besar.
Mohamad stressed that the formation of a new coalition would be a mere "cosmetic" change, and stressed that BN needs more than a new name and logo.
The remaining components of BN – namely Umno, MIC, MyPPP and Parti Bersatu Rakyat Sabah (PBRS) – have made it clear that BN will be upheld as their political platform, and believe that the two-party system in Malaysia must be strengthened.
The status of MyPPP's membership in BN is unclear, however, due to a power struggle within the party, with one faction wanting to quit BN and the other wanting to stay.
PBRS had previously announced its departure from BN and applied to join Pakatan Harapan, but it returned after its application was ignored.
Yesterday, BN chairperson and Umno president Ahmad Zahid Hamidi said while he respected MCA's call for the coalition's dissolution, the party should also know its place.
"We respect their decision, for they surely know what needs to be done to strengthen MCA, because in Parliament, they only have one seat left and even then, it is a Malay-majority seat.
"So they should know their real position if they want to remain relevant in our political landscape," Zahid said, adding that MCA had no right to unilaterally decide on the dissolution of the former ruling coalition.