Malaysia has disposed of 2.8 tonnes of pangolin scales worth RM36.617 million confiscated in three operations last year, says Water, Land and Natural Resources Minister Dr Xavier Jayakumar.
He said the disposal of the pangolin scales signified Malaysia's commitment in combating illegal wildlife trade in line with the resolution reached during the 2018 Illegal Wildlife Trade Conference in London recently.
"The contraband was confiscated by the Royal Malaysian Customs Department last year, included 407 kg of pangolin scales seized on May 2 and 291 kg of scales seized on July 30 at the Kuala Lumpur International Airport (KLIA).
"Another consignment of 2,100 kg of the pangolin scales was seized at Westport, Port Klang, on Sept 13," he said in a media conference in Seremban today.
Xavier said the confiscated items were believed to have originated from Africa, transit in Malaysia before being sent to countries like China and Vietnam.
He said the disposal of the items was made after obtaining a court order and they were disposed according to the Wildlife Conservation Act 2010.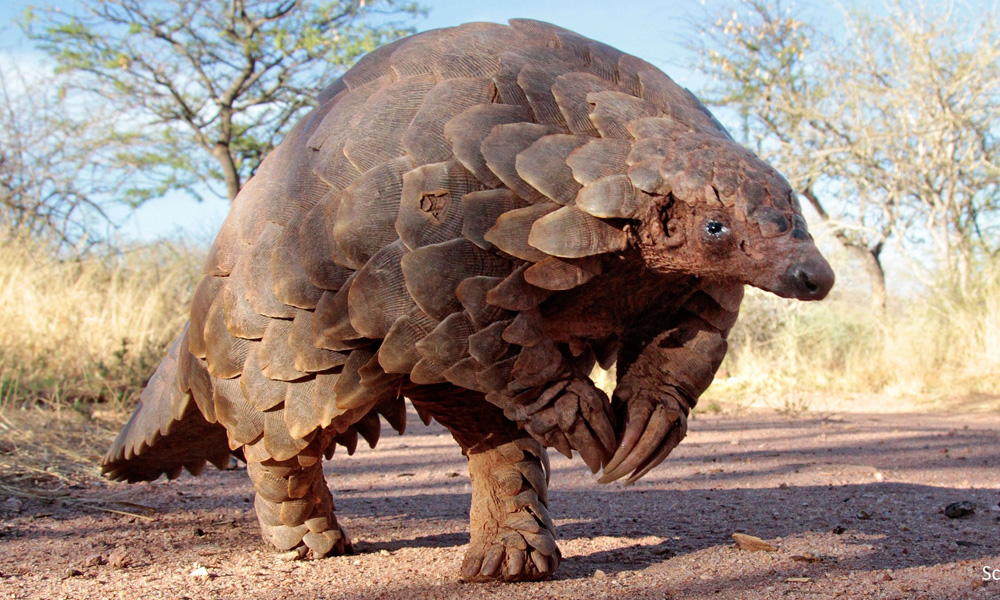 He explained that the disposal method used was the incinerator system through rotary kiln technology at temperatures above 1,000° Celsius to ensure the items did not return to the black market.
"The rotary kiln technology combustion was chosen as it is the most appropriate, effective and safe method capable of destroying all the confiscated pangolin scales within a short time period.
"This method also meets the regulatory standard set by the Department of Environment which is applicable in treating scheduled waste," he added.
Meanwhile, Xavier calls on the nations involved such as China to prohibit the illegal trade of wildlife parts.
"Other than pangolin scales, other wildlife such as Malayan tiger, sun bear and orang utan are also sought after as delicacies.
"We used to have more than 3,000 Malayan tigers in Malaysia, but now the number has decreased into about 300," he said.
He explained that the high market price has encouraged the poachers to hunt this wildlife species as their source of income.
"The local (black) market price of pangolin scales is about RM500 per kg, but in China, it could reach up to RM13,000 per kg.
"As for the Malayan tiger, the black market price ranges from RM100,000 to RM200,000 per animal depending on its size," he added.
Xavier also revealed that 70 poachers have been detained in the past five years.
He urged the public to keep disseminating information to the enforcement agencies in the effort to combat the wildlife smuggling activities.
– Bernama