COMMENT Insanity has been defined as "…doing the same thing over and over again and expecting a different result". This proposed "third national car" project could also be the biggest flip-flop yet by the Pakatan Harapan government and the costliest to Malaysian taxpayers by far.
On Aug 13, 2018, Finance Minister Lim Guan Eng told Parliament that the third national car, if it materialises, will be done using private investment.
"When I asked the prime minister about this, he said if the third national car project happens, it will not be financed by public funds or money from the government. It will be done through private investment," Lim said.
Well, the government has just announced that it will be channelling funds into research and development (R&D) for the third national car project envisioned by the prime minister.
Entrepreneur Development Minister Mohd Redzuan Yusof said the allocation would be derived from an R&D grant approved by the government. This, he reportedly said, would be a "large sum" to be announced by Prime Minister Dr Mahathir Mohamad.
The reality is that Malaysia's automotive industry is so very competitive and the fast-changing trends in the automotive industry would require a high level of investments in R&D to produce a third national car that can withstand the stiff competition.
So, what happened to the problem of the mythical RM1 trillion debt mountain and the government's austerity measures to cut back on mega projects, including much-needed public transport?
Is there a cabinet consensus on this third national car project?
So far, we have not heard a squeak from any member of the cabinet or the top leaders of the Harapan coalition parties, such as Anwar Ibrahim, Lim Kit Siang and other ministers. Is this a return to the "silence of the lambs" syndrome reminiscent of the Barisan Nasional cabinet under Prime Minister Mahathir from 1981 to 2003? What about the Committee of Eminent Advisers? Have they advised the prime minister on this third national car project? Since their report has not been made public, they will have to share the responsibility for the prime minister's decision on this harebrained scheme.
From what we have observed, the new old prime minister seems adamant about bulldozing his pet project (an obsession?) despite the chorus of criticisms of the Proton project by DAP and PKR leaders, academicians and the vast majority of Malaysian taxpayers all these years.
Has a feasibility study on this third national car project been done?
The first question to ask the Harapan government is whether a feasibility study on this third national car project has been conducted before any money is spent on this costly project and after the fiasco of the Proton project.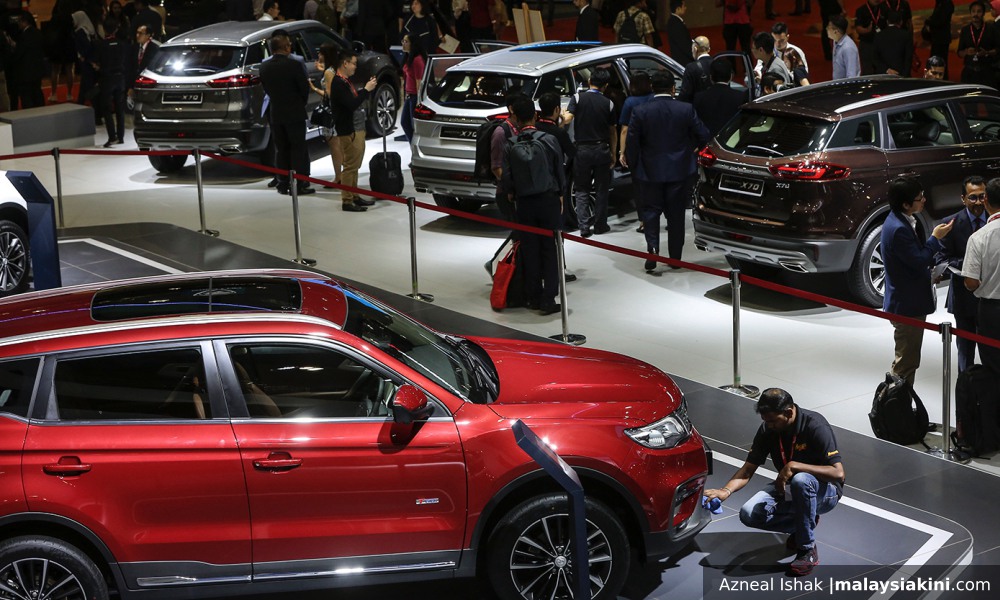 According to a government study, the cost of Proton to Malaysian taxpayers in the form of subsidies totalled between RM11 billion and RM12 billion by the mid-1990s alone. (Barry Wain, 'Malaysian Maverick', 2012:93, quoting Anwar Ibrahim in Singapore, May 21, 2008)
The prime minister has been asking irrelevant rhetorical questions to detractors such as, "If you want to be a country of peasants, planting rice and catching fish, okay, we'll do that for you…"
For a start, Malaysia has long transcended a peasant economy. For another, the majority of successful industrialised countries in the world do not have national car projects.
One only needs to look south to see that Singapore does not need a national car project nor is it a peasant country! When we look north to Thailand, we see their automotive industry has become the largest in Southeast Asia and the 12th largest in the world, all without even having a national car!
The new Harapan government needs more imaginative people-centred economic initiatives that are different from the old BN regime's.
Unless there is an enormous internal market, such as in China or the United States, and we can take advantage of the economies of scale, small producers such as Malaysia are forever doomed to a minor placing or bankruptcy in the marketplace. So, don't be surprised if the PM announces the old 70 million policy to create an internal market for this third national car project. What's new in 'new' Malaysia?
Look East again?
The prime minister has already said that we should look East to help us in this third national car project. When he looks East, he tends to see only Japan.
Well, in the first Proton project, the anticipated technology transfer from Mitsubishi did not take place because the Japanese motor giant was not in any charitable business and was merely interested in maximising its profits, like any capitalist venture. It could only shed crocodile tears while Proton bled to near death.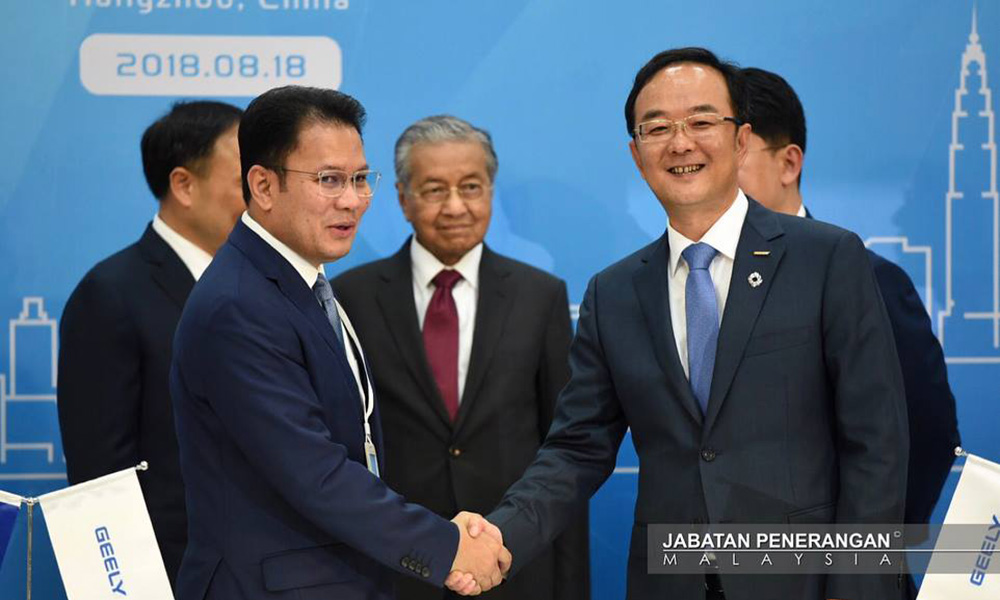 Apart from the billions of ringgit in subsidies to Proton, the government increased the import duty for other cars and car parts and Malaysian consumers have suffered for years as a result.
Thus, we have had to pay higher prices for all cars, including Proton. Even this has not been sufficient to save Proton. Thus, the rescue of "Proton" by China's Zhejiang Geely Holding Group Co Ltd is probably the best thing that has happened to Proton after the decades-long fiasco that has cost Malaysian taxpayers billions.
Doing the same thing over and over again
There is no doubt that the government will have to 'protect' the third national car as it had to with Proton 1.0 by imposing taxes or tariffs on other brands. This will once again burden Malaysian consumers who prefer other car brands as they would have to pay more and it raises questions about the viability of having another new national car.
As the Public Transport Users Association of Malaysia has put it:
"We are shocked that the government of the day is embracing private cars over public transport after cancelling overpriced public transport projects. We would have assumed that the government would find an alternative solution to improve public transport, but to suggest having another national car is simply blind pride."
In other words, Malaysia needs a third national car like a fish needs a bicycle…
---
KUA KIA SOONG is the adviser to human rights NGO Suara Rakyat Malaysia (Suaram).
The views expressed here are those of the author/contributor and do not necessarily represent the views of Malaysiakini.