Suhakam has expressed "deep regret and severe disappointment" for having to postpone its event to commemorate the International Human Rights Day tomorrow.
Commission chairperson Razali Ismail said the police informed Suhakam and the Prime Minister's Office about security risks.
"… Without divulging details, (the police said) that there will be serious security risks arising out of tomorrows' events that border on national security.
"Suhakam is disappointed that a government that is committed to human rights would seem to be influenced by tactics of pressure and extremism that has resulted in the need to postpone the celebration that was planned a few months ago.
"We apologise profusely to the public, guests, participants and volunteers to our celebration," he added.
Earlier, Malaysiakini, citing government and police sources, reported that Suhakam had been told to postpone its event in Padang Timur, Petaling Jaya.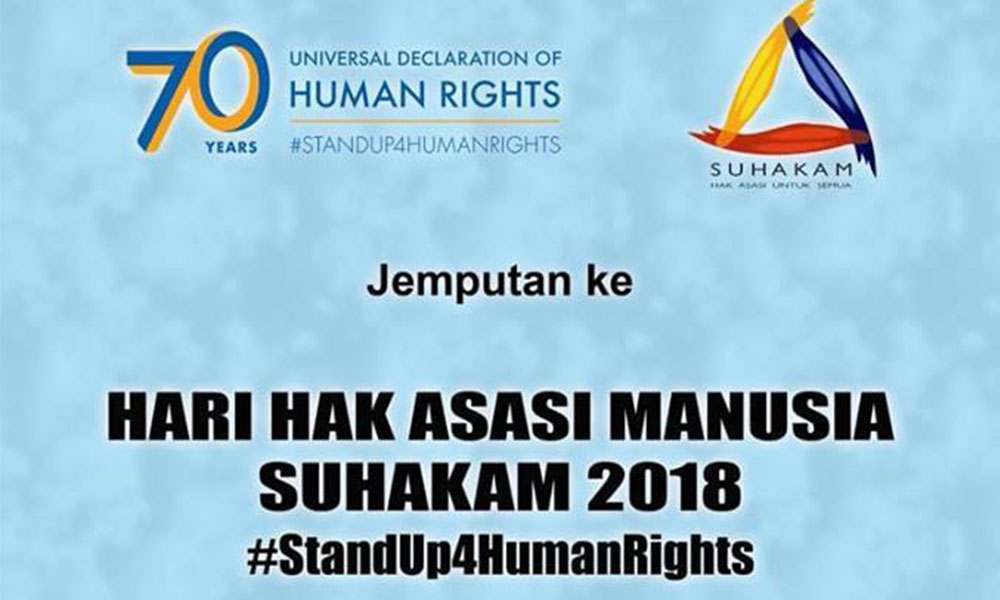 Prime Minister Dr Mahathir Mohamad was supposed to be the chief guest at the event.
The Suhakam event would coincide with another mammoth gathering planned for tomorrow, where tens of thousands are expected to throng the streets of Kuala Lumpur to celebrate the government's decision not to ratify the International Convention on the Elimination of All Forms of Racial Discrimination (Icerd).
The gathering, which is supported by PAS and Umno, has sparked off concerns about possible racial tension.
However, the organisers have pledged that it will be a peaceful demonstration to defend the Federal Constitution.
PAS is expecting a turnout of more than 500,000 for the gathering, which was initially planned to protest the possible ratification of Icerd.
Detractors have claimed that Icerd would threaten the positions of the bumiputera and Islam.