"Don't let me and the country down." That was the loud and clear message from Prime Minister Dr Mahathir Mohamad to the national football team ahead of their AFF Suzuki Cup final first-leg tie against Vietnam at the National Stadium, Bukit Jalil, on Dec 11.
Mahathir, who will watch the final at the stadium, met the Harimau Malaya squad at Perdana Putra in Putrajaya today in a bid to spur them on.
"We must win so that we can be proud of the country's ability. As Malaysians, we are responsible for defending the dignity and honour of the country," he said, adding that he hoped the team would do their best to win.
Also present at the meeting were Football Association of Malaysia (FAM) president Hamidin Mohd Amin, head coach Tan Cheng Hoe and skipper Zaquan Adha Abd Razak. Hamidin also presented Mahathir with a No 7 jersey.
Malaysia will travel to Hanoi for the second leg of the final on Dec 15.
Mahathir also advised the players to be disciplined, especially in making sure they had enough rest and to train diligently and passionately in order to achieve success.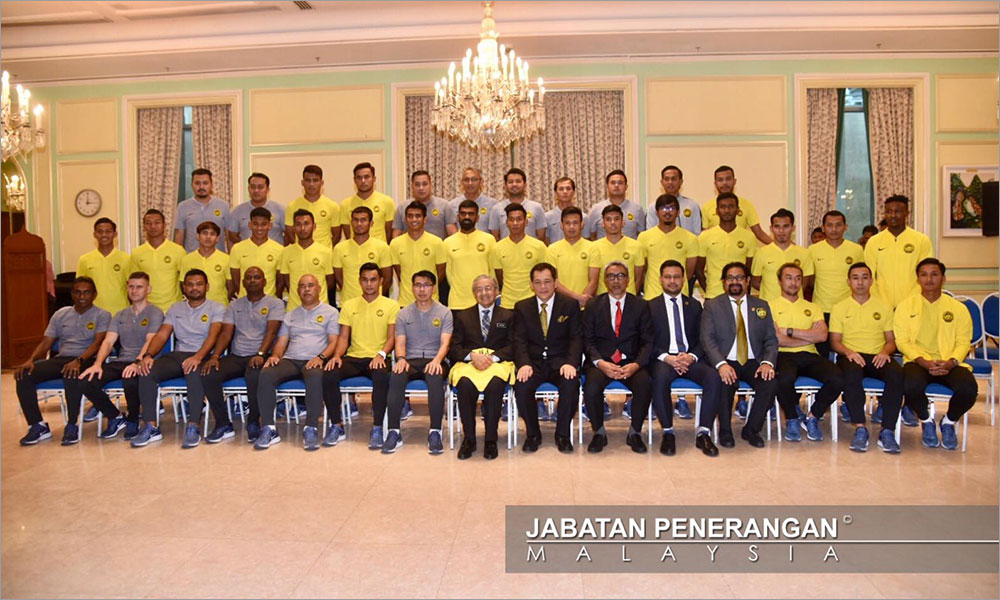 "I hope you will work hard and practice a lot. Live, sleep and think only of football and winning for Malaysia," he said.
Mahathir also hoped that Malaysia would one day qualify for the World Cup.
"Football used to be one of the sports where Malaysia used to be strong at and won consistently, now the country is being left behind," he said.
He said Japan had achieved great success quickly and were a very good team although they used to trail Malaysia last time.
"Because they trained diligently, Japan have improved so much that they have even qualified for the World Cup. So, I want to see Malaysia compete in the World Cup one day," he said.
- Bernama