A 52-year-old man is cycling from Kampar to Kuala Lumpur for the gathering to protest the International Convention on the Elimination of All Forms of Racial Discrimination (Icerd).
In a Facebook posting, Afidzul Ariffin said he decided to undertake the 170km journey for the sake of religion, race and country.
"Dear Allah, ease my journey and strengthen my resolve until I reach my destination.
"For the sake of your religion, and for the ummah of Prophet Muhammad, I beseech you to protect all the adherents who are heading to the same destination to defend your religion," he added.
Afidzul left Kampar at 4am yesterday. His initiative courted praise from many on social media, including former premier Najib Abdul Razak.
"I am touched to see the spirit of Afidzul, who is willing to cycle from Kampar to be with us at Dataran Merdeka. We will meet tomorrow!" he said in a Facebook posting yesterday.
Afidzul, known to his friends as Pak Long, also urged others to attend the gathering to make a stand.
"Don't give excuses. Show up (at the gathering)... For the sake of religion, race and country, we have to fight them to the end. (But) not in a rough manner," he said.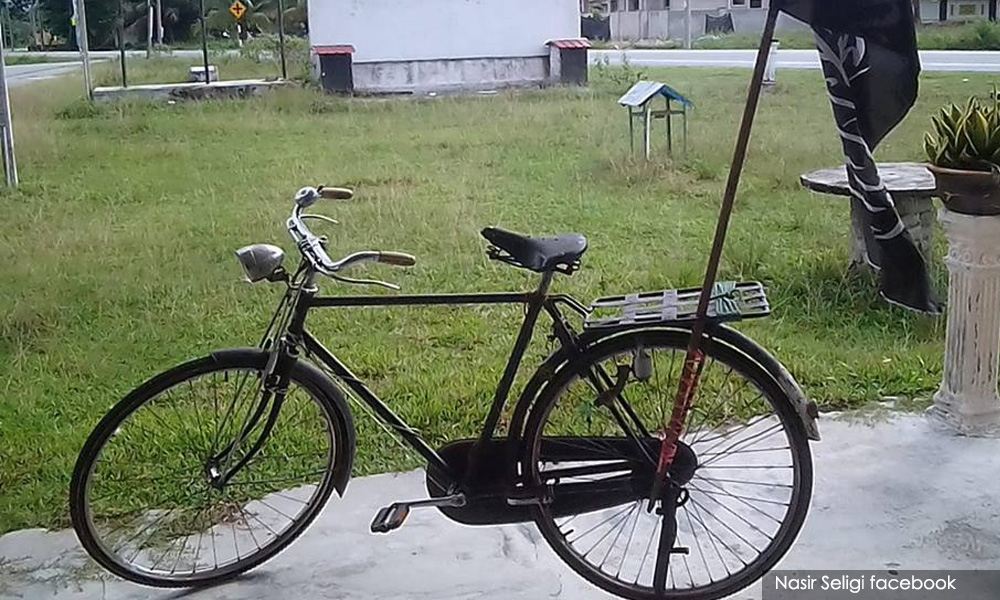 In his post, Afidzul also shared how the police had stopped him in Bidor over a black flag attached to his bicycle.
"I am flying the flag of 'tauhid' (belief in a singular god). It feels like the age of Muhammad.
"But when passing Bidor, the police pulled me over. He (the officer) told me I cannot fly the flag.
"I asked why and he said it was like the Islamic State flag. I protested… Then he explained that certain quarters might get the wrong impression because of the colour of the flag," he said.
At the time of writing, Afidzul had almost arrived at Dataran Merdeka.