While tens of thousands marched in downtown Kuala Lumpur to protest a UN treaty for racial equality earlier today, huge crowds gathered in Miri for a more festive occasion.
Various reports estimate that over 40,000 people gathered in the Sarawak city this evening to celebrate its 11th Christmas parade.
According to The Star, this year's parade was organised by 15 churches in Miri.
The daily quoted Sarawak Housing and Local Government Minister Sim Kui Han as saying the huge turnout reflected the acceptance of all races and religions.
"Sarawak has something that is very precious that we must protect at all cost. This spirit of total acceptance among Sarawakians of all races and religions is very rare," he said.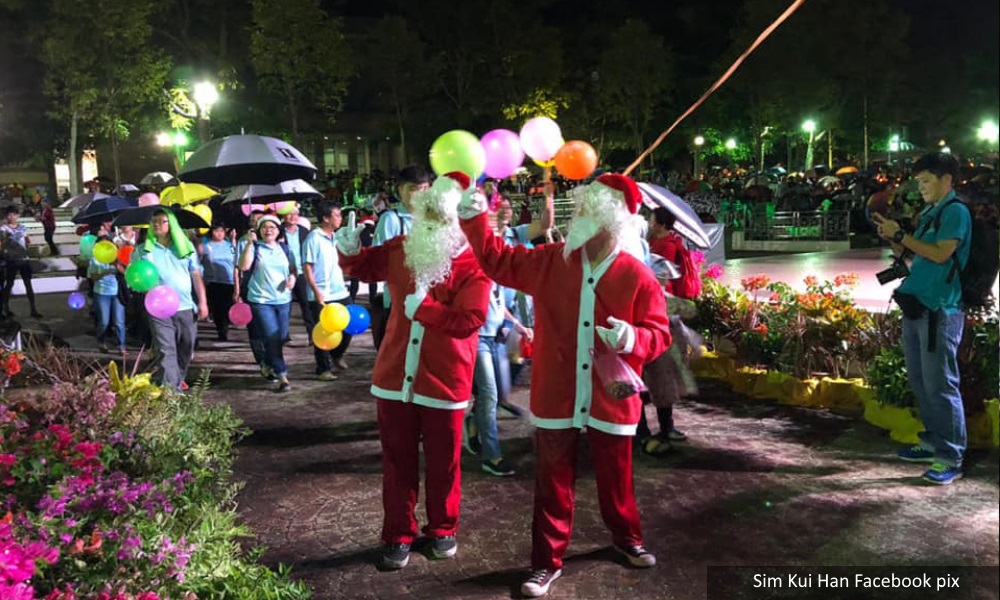 Participant Nancy Maria told Malaysiakini that the parade was a "very joyous" event.
"I felt very happy, especially since all the churches united to make it a success. Even though it rained on and off, we were all still very spirited.
"The best part was, when people from the hotels, shops, and the mall came out to support those of us who were taking part in the parade. Regardless of race and religion, everyone was supportive," she said.
Meanwhile, the Borneo Post reported that the festivities included a concert, Christmas carols and street performances.
There was also a praise-worship session earlier in the day at the Miri City Fan civic park.
Additional reporting by ZIKRI KAMARULZAMAN.