PAS president Abdul Hadi Awang said his party wants Tabung Haji's financial position to be investigated by a Royal Commission of Inquiry (RCI) or by Parliament.
Hadi said the probe must look into every recommendation by auditors PriceWaterhouseCoopers (PwC) before these were implemented by the federal government.
"PAS takes the allegations on what happened to the largest Islamic financial institution very seriously.
"PAS is of the view that these allegations should not be discussed in the media by a minister who is still new, because it can cause confusion," he said in a statement today.
Hadi said PAS hopes that the federal government will not politicise the issue because it would destroy Tabung Haji's image. He also hoped that the federal government will be fair and investigate Pakatan Harapan leaders.
The minister referred to by Hadi was likely Mujahid Yusof Rawa, the minister in charge of Islamic affairs.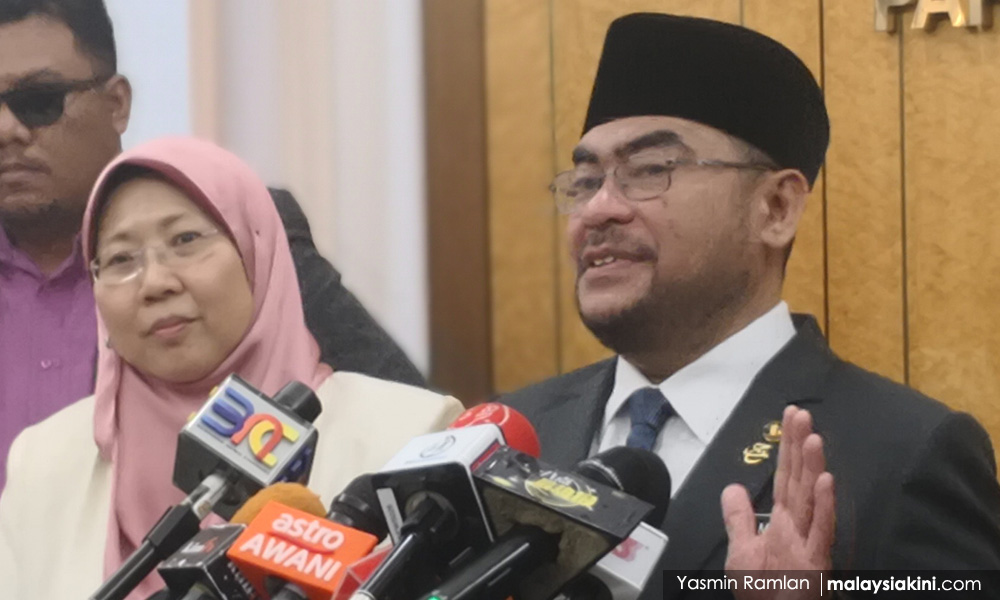 On Monday, Mujahid revealed the results of an independent review on Tabung Haji's financial statements by PwC.
Among others, PwC found that Tabung Haji had violated the law by paying depositors dividends between 2016 and 2017 when its liabilities exceeded its assets.
The firm also reported that there was creative accounting involved.
Several BN leaders have urged the federal government to set up an RCI to look into Tabung Haji's affairs while a prominent PAS leader – Khairuddin Aman Razali – expressed incredulity over the results of PwC's review.
However, former Tabung Haji chairperson Abdul Azeez Abdul Rahim had insisted that the fund's books were in order while former prime minister Najib Abdul Razak accused Harapan of politicising the matter.