The Sabah Umno elected representatives who quit the party today met with Prime Minister Dr Mahathir Mohamad last week, the latter confirmed.
"Yes, they met me. They came to tell me they want to leave Umno," he told the media when asked after launching Proton-Geely's first sports utility vehicle (SUV) X70 in Kuala Lumpur tonight.
Mahathir added that the lawmakers will be welcome into Pakatan Harapan should they support the ruling coalition and have a clean record.
"We have to see how they behave.
"If they are supportive and they haven't done anything wrong in the past, we will accept them," said the Bersatu chairperson.
He however reiterated they will have to maintain as independent lawmakers for the time being.
"They have to stay as independents and support the government," he stressed.

When asked to respond to claims that he and Sembrong MP Hishammuddin Hussein collaborated to engineer the defections, Mahathir sidestepped the question.
"They want to come out, they have their own minds. If they don't like to come out, they can stay (in Umno)," he said.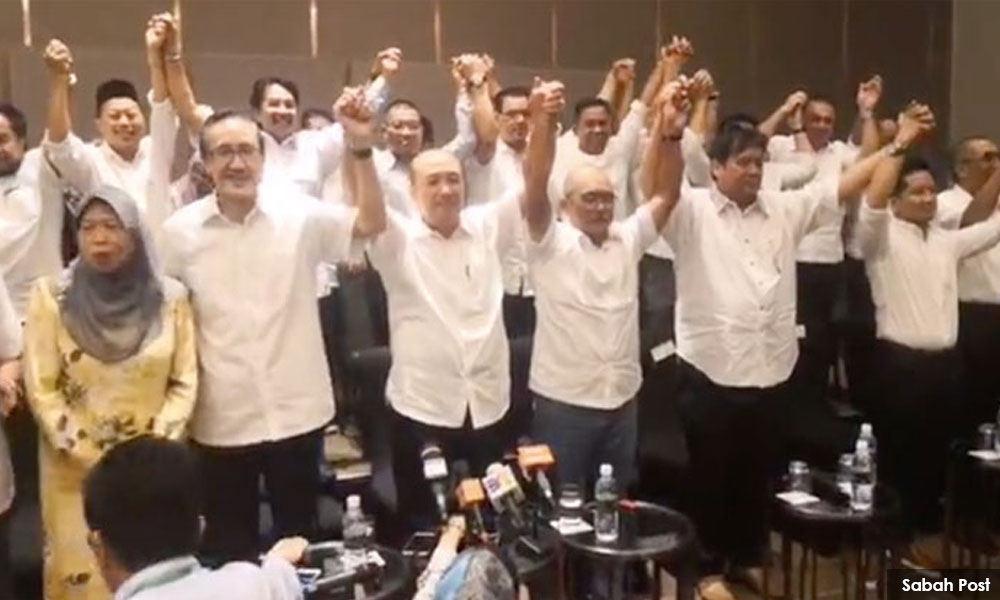 The more than a dozen Sabah Umno representatives who defected today include MPs Ronald Kiandee (Beluran), Abdul Rahim Bakri (Kudat), Azizah Mohd Dun (Beaufort) and Zakaria Mohd Edris (Libaran) and Yamani Hafez Musa (Sipitang).
The nine assemblypersons who quit include former Sabah Umno chief and Sulaman assemblyperson Hajiji Mohd Noor.

This leaves Sabah Umno with just two MPs - Yamani's father Musa Aman (Sungai Sibuga) and Bung Mokhtar Radin (Kinabatangan), who was later announced as the new Sabah Umno chief.
All pledged full support for Sabah chief minister Shafie Apdal and Mahathir.
Other Sabah Umno leaders who also quit the party today included former communications and multimedia minister Salleh Said Keruak and former Dewan Rakyat speaker Pandikar Amin Mulia.
Bersatu sources told Malaysiakini that the party has plans to expand to Sabah.
Meanwhile, DAP Kepong MP Lim Lip Eng labelled the defectors as "frogs" and maintained that the party opposed party-hopping.