The daggers are out for Umno president Ahmad Zahid Hamidi following the exodus of more than a dozen Sabah Umno elected representatives.
Sabah Umno Youth vice-chief Ghazalie Ansing blamed Zahid and his lack of direction for the latest development.
He also accused the former deputy premier, who is facing corruption and criminal breach of trust charges, of using Umno as a shield to save himself.
"The president doesn't have command and respect among the leaders and members in Umno," he said in a media statement, according to media reports.
In view of this, Ghazalie said Zahid should relinquish his post with immediate effect or be forced to do so.
"If he refuses to (quit), I request that the supreme council make this happen as soon as possible so our party can move forward," he added.
Ghazalie also criticised those who quit Umno for abandoning the struggle.
Apart from MPs and state assemblypersons, Sabah Umno also saw veterans such as former chief minister Salleh Said Keruak and Pandikar Amin Mulia resigning as well and pledging their support to Prime Minister Dr Mahathir Mohamad.
The former Umno elected representatives would remain as independents for now. They are expected to subsequently join the Mahathir-led Bersatu.
'Dr M, don't be a rubbish collector'
The prospect of former Umno leaders joining Bersatu has courted flak from within the Pakatan Harapan coalition.
Yesterday, DAP lawmaker Lim Lip Eng tweeted that "it is raining frogs in the land below the wind" and stressed that party hopping cannot be condoned.
Another DAP lawmaker Ramkarpal Singh said accepting the former Umno leaders into Harapan's fold would be a betrayal of the people's trust.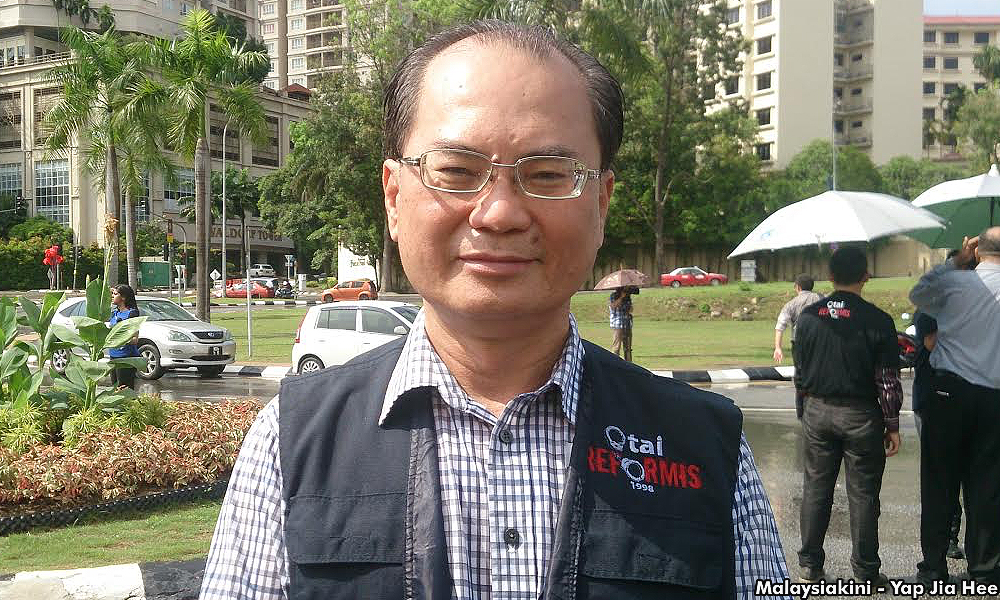 This afternoon, Selangor DAP secretary Ronnie Liu (photo above) reminded Mahathir of how he told a meeting with NGOs and activists prior to the last general election that he would not accept "frogs" from Umno.
"I recall Mahathir calling the Umno guys 'useless' and 'rubbish'. Well, sir, if they are such useless rubbish, I certainly hope you won't be a rubbish collector and take them into Bersatu.
"Mahathir has already broken his promise twice, by taking in Mustapa Mohamed and Bagan Serai MP Noor Azmi Ghazali. Is he going to break his promise again?" he asked in an online posting.
Liu warned Mahathir that if he allowed a "reverse takeover" of Bersatu by Umno, it would ruin whatever good things he has done for Harapan.
"Don't let this happen," he added.
Last week, Mahathir said Harapan would not pursue an anti-party hopping legislation because democracy allowed elected representatives to switch sides.