MP SPEAKS | It's the supreme insult – if not felt by Umno national leaders whether former Umno ministers, former or present Umno MPs, but definitely by the overwhelming majority of the Umno State, division and branch leaders and the over three million Umno members.
Never before had any PAS leader been able to deliver such a supreme insult to Umno in the past 67 years since the formation of PAS in 1951, when all PAS could do was to play a very marginal role as compared to Umno.
For instance, the recent 14th general election was not PAS' greatest electoral moment for Abdul Hadi Awang had led PAS on a trajectory of decline and his best electoral performances for parliamentary results in the 2004, 2008, 2013 and 2018 general elections were a far cry from the results achieved by PAS under the previous PAS president, Fadzil Noor in the 1999 general election.
Umno always had many times more than PAS in terms of parliamentary representation – in fact, in the 1986 election, Umno had 83 MPs while PAS had only one MP; while in 2004 GE, Umno had 109 MPs as compared to seven from PAS.
But today, the upheavals and implosion in Umno might result in Umno having as many MPs as PAS, or worse, having even lesser MPs than PAS for the first time in six decades.
This the backdrop where PAS vice-president Mohd Amar Nik Abdullah could deliver the supreme insult of calling on Umno to dissolve and for its members to join PAS – something completely unthinkable in the past 67 years.
But this situation is completely the making of Umno leaders particularly for their shameful betrayal of the nation and the founders of Umno by their blind endorsement of the kleptocracy of former prime minister and Umno president, Najib Abdul Razak and in particular, the monstrous 1MDB corruption and money-laundering scandal.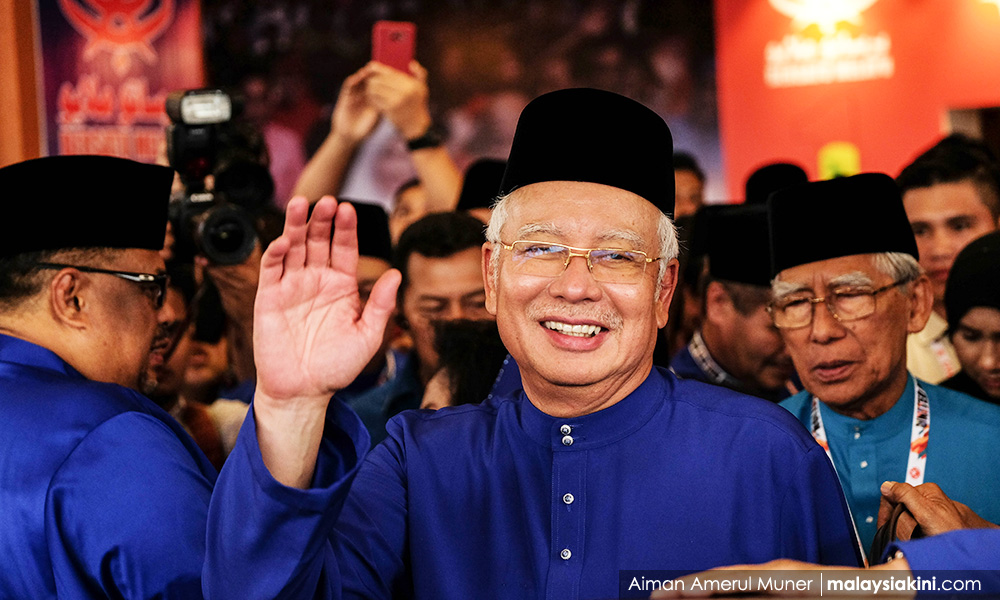 The lack of remorse, repentance and contrition for their betrayal of the nation and Umno's founding fathers with their blind support for Najib's kleptocracy and the 1MDB scandal, however, pales in insignificance with the proposal by an Umno supreme council member Lokman Noor Adam that Najib should be acting Umno president and acting parliamentary leader while Ahmad Zahid Hamidi takes "garden leave".
The logic behind Adam's proposal is unfathomable, but it demonstrates how lowly Umno has fallen, how cut-off the Umno bigwigs are from the grassroots and there is no better confirmation that Umno deserves the "supreme insult" from PAS.
Maybe Adam is right, as his proposal is the surest way to ensure that Umno is written off, once and for all.
---
LIM KIT SIANG is MP for Iskandar Puteri.
The views expressed here are those of the author/contributor and do not necessarily represent the views of Malaysiakini.