Hindraf has rued that its chairperson P Waythamoorthy is being made a scapegoat in the politics of race and religion following the death of firefighter Muhammad Adib Mohd Kassim.
In a statement, its legal advisor Karthig Shan urged the government to immediately curtail and take a stand against such irresponsible acts.
"Hindraf is appalled with the racism and irresponsibility that appear to hold the nation to ransom, in race relationships.
"Instead of mourning the unfortunate death of Adib, groups of people are misleading and creating a perception that the death revolves around a particular race and religion with Minister in the Prime Minister's Department Senator P Waythamoorthy being made a scapegoat.
"It is saddening that this concerted effort to create a false perception of inter-racial tension is allowed to grow without any check," he lamented.
Karthig urged the government to immediately put a stop to such efforts.
"Hindraf respects freedom of speech and expression as a principle of human rights but in this instance, it is obvious that such freedom is used by certain groups to create a division between the races and religion.
"Hindraf maintains its support for the Pakatan Harapan government and is confident that under the leadership of Dr Mahathir Mohamad, the nation will reboot," he said.
Calls for Waythamoorthy to be axed from his position has grown louder following Adib's death on Monday night.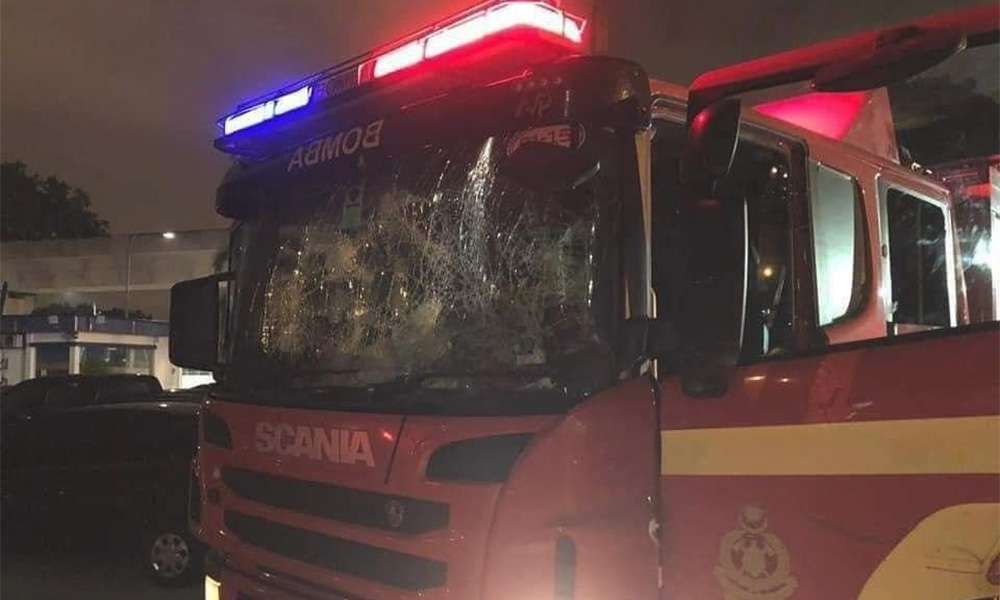 The 24-year-old was part of the Fire and Rescue Department team deployed in response to vehicles being torched by rioters outside the Sri Maha Mariamman temple on Nov 27.
According to the police, he was dragged out of the vehicle and assaulted.
Waythamoorthy is accused of having flamed tensions when he and three other ministers chastised police for the latter's initial observation that fighting at the temple was between two Indian groups.
A social media campaign calling for Waythamoorthy to resign has gained more than 300,000 signatures so far.