Veteran newsman A Kadir Jasin has cautioned against using the recent death of a firefighter to fan enmity among the people.
"We can continue to be emotional and if we were irresponsible, we can even instigate the emotions of others in the name of the late Muhammad Adib Mohd Kassim," he wrote on his blog today.
"But is this what we want or what Adib wanted when he chose to be a fire rescuer? No matter what profession we chose, there is an element of risk […] surely, Adib would know the risk of his career," he said.
"The tragedy was not caused by the career he picked. He was slain when he tried to save lives and assets in a riot," he added.
The culprits of Adib's murder should be arrested and punished accordingly regardless of their race and religion, said the Bersatu supreme council member.
"It is very unfortunate that the landowner, a Philippines company, irresponsibly and provocatively hired a group of Malays to 'control' a Hindu temple during the take-over and relocation process.
"This group of Malays, whether they acted out of greed for RM150 to RM300 or due to other motives, they accepted this abnormal and risky job," he said.
"Be it deliberately or out of ignorance, they got involved in the temple's politics that has been dragging on for decades," he said.
Kadir, who started his journalism career in 1969, the same year the May 13 riots broke out, said he did not act emotionally as he had faced similar incidents in the past.
He said this included May 13 riot itself, the Kerling incident that saw Hindu devotees killing a group of Muslims who were caught desecrating a temple and the three weeks of riots between Malays and Indians at Kampung Medan, Selangor that caused six deaths with 24 hospitalised.
"Back then, I wrote to warn of the future occurrence of (similar racial incidents and the possibility of recurrence of fights between Malays and Indians," he added.
'Emotion, enmity'
These fights occurred due to poverty and where the communities resided close to one other, fighting for job opportunities," he said.
"As a reporter, I have to report history but I also have to make sure that things do not become worse," he said.
"So, it is not that I have no emotion or I ignore the tragic demise of Adib but I do not want to be taken over by emotion and enmity," he said.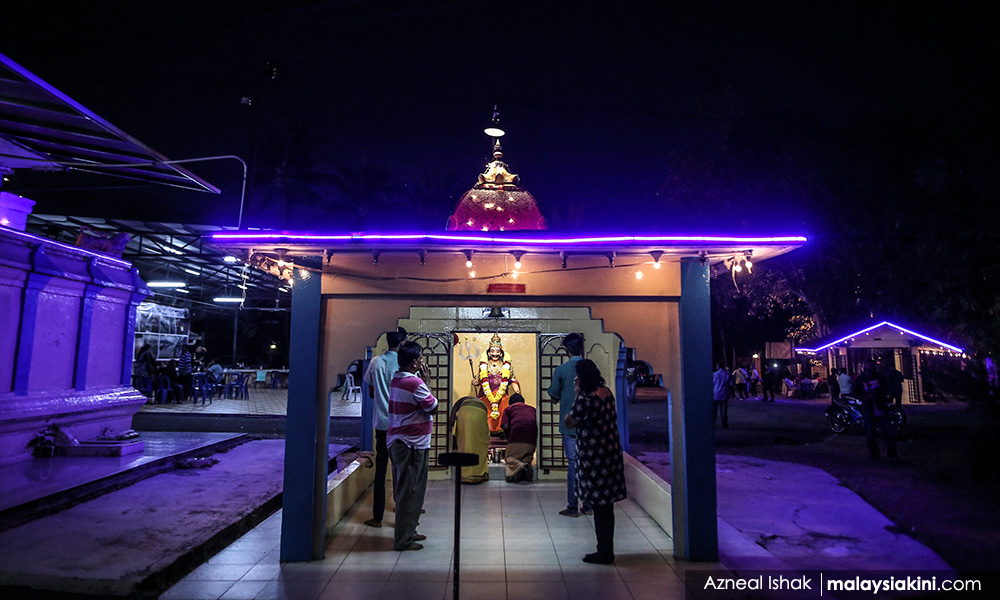 Kadir opined that the plan to relocate Sri Maha Mariamman Temple at Seafield USJ25 as ruled by the court should be continued as per the court judgement obtained by the developer.
The developer, One City Development Sdn Bhd, was accused of hiring thugs to secure the temple on Nov 26 and they clashed with temple devotees triggering two days of rioting.
One City has denied hiring any such people.
In a new development, Selangor Menteri Besar Amirudin Shari said the temple management should return RM1.5 million in compensation and the one-acre relocation site if it is to retain the land on which it currently sits on.
Amirudin said this in response to attorney-general Tommy Thomas' announcement that developer had agreed to transfer the land to a trust administered by the High Court with the view to eventually transfer the land to the temple trustees.