BERSATU AGM | Umno defectors who manage to join Bersatu can't hold any positions until after the 15th general election (GE15), Bersatu chairperson Dr Mahathir Mohamad said today.
"If accepted, they can't hold positions until after GE15. Yes, it is long, (but) the test of sincerity can't be hastened.
"If they are truly sincere, if they have rid themselves of the Umno culture, only then can they be accepted and be suitable for positions.
"We will make sure they have no chance to spread their ideas and ways, the ways of Umno. Bersatu is clean and we will keep it clean," said Mahathir.
He said in his policy speech when addressing Bersatu's annual general assembly in Putrajaya tonight. The three-day meet will end tomorrow.
Previously, Mahathir and other Bersatu leaders had not set any timeline for how long Umno defectors would be barred from holding party positions.
There has been a stream of defections from Umno in the past six months, thinning the once-ruling party's numbers in Parliament from 54 seats to 38.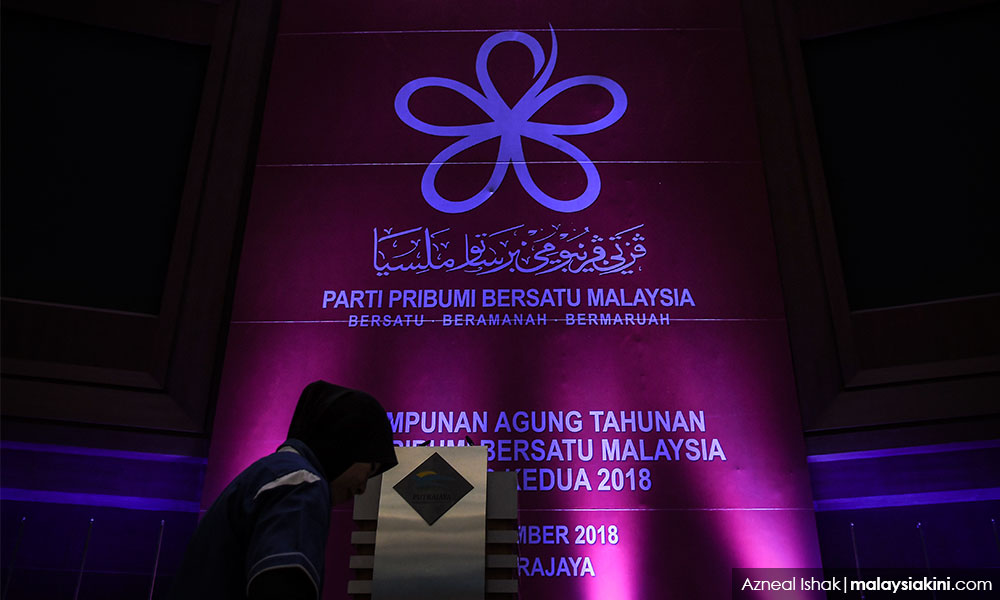 Three of the MPs who quit Umno, Mustapha Mohamed (Jeli), Noor Azmi Ghazali (Bagan Serai) and Mas Ermieyati Samsudin (Masjid Tanah) have already been welcomed into Bersatu.
Other defectors, however, have been told to first go through a cooling off period as independents.
Their applicants will also be vetted by the MACC to ensure that they are free from corruption.