Primary Industries Minister Teresa Kok today alleged that the Malaysian Rubber Board (MRB), during the tenure of BN's administration, was forced to sell 2,800 acres of its land for an undervalued price of RM1.5 billion.
The Malay Mail quoted Kok as saying that the cabinet under former premier Najib Abdul Razak had approved and instructed the sale of the land in October 2010.
The plot, located in Sungai Buloh and known as Lot 481, was sold to Aset Tanah Negara Berhad (ATNB) ― a special purpose vehicle ― through a direct sale.
"MRB was arbitrarily paid RM1.5 billion as sale consideration. However, it has now come to the knowledge of MRB that thereafter, the said 2,800 acres of land was subsequently bought by Kwasa Land (EPF) for a sale consideration of about RM2.28 billion.
"MRB has, therefore, been shortchanged and there is a difference of about RM800 million. MRB, therefore, contends that it is lawfully entitled to the difference of RM800 million.
"This sum is still unaccounted for to date," Kok reportedly said during a press conference at her ministry this morning.
She was further quoted as saying that the present MRB board had reported the "dubious" transaction to the National Audit Department.
The plot of land originally comprised 3,385 acres and upon the sale of 2,800 acres, the balance of Lot 481 was reportedly reduced to 585 acres.
Kok also revealed that the cabinet had instructed MRB in 2010 to utilise the RM1.5 billion it received from the land sale to develop the remaining 585 acres.
However, a plan to build five facilities was eventually terminated by the previous board last February after it only achieved five percent completion after six years.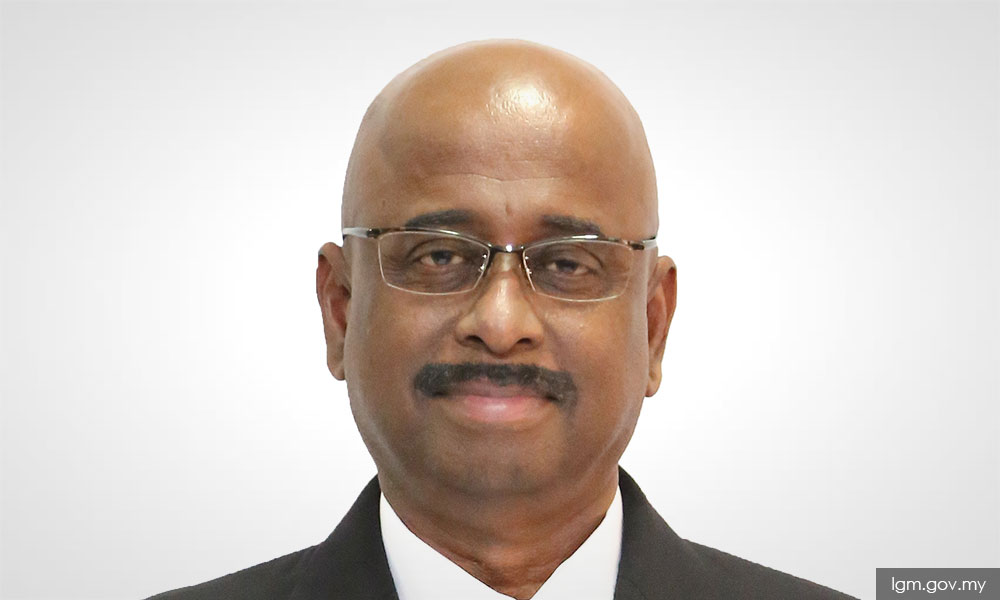 "The board lodged a report with the MACC on Nov 27 last year in respect of the above for breach of established MRB procedures which also resulted in about RM70 million in losses to MRB.
"Apart from this, the board shall also proceed with disciplinary action against certain individual officers in MRB for wrongdoings," Kok reportedly said.
Also present was MRB chairperson Sankara N Nair (above) who further claimed that the individuals behind ATNB seemed to be shrouded in secrecy.
According to The Malay Mail, MRB has since made an inquiry to the auditor general's office as it is the only body with information regarding ATNB.
In 2010, MRB was under the purview of former Malaysian ambassador to the Vatican, Bernard Dompok, who also held the Plantation Industries and Commodities portfolio from 2009 to 2013.