Former prime minister Najib Abdul Razak has singled out DAP lawmaker Tony Pua over the government's decision to increase the profit margins of petrol dealers with the reintroduction of the weekly fuel float system.
"Surely Pua would also know that the government increased petrol dealers' profit margins yesterday – a move that that even the BN government did not make.
"Pua may even be a contributor to that decision. Does this position protect the interest of oil companies or the people?" he said in a statement today.
Pua is the special officer to Finance Minister Lim Guan Eng.
Najib also noted that Pua had in the past advocated open competition between petrol dealers, and accused the government of prioritising the interests of petrol dealers over consumers.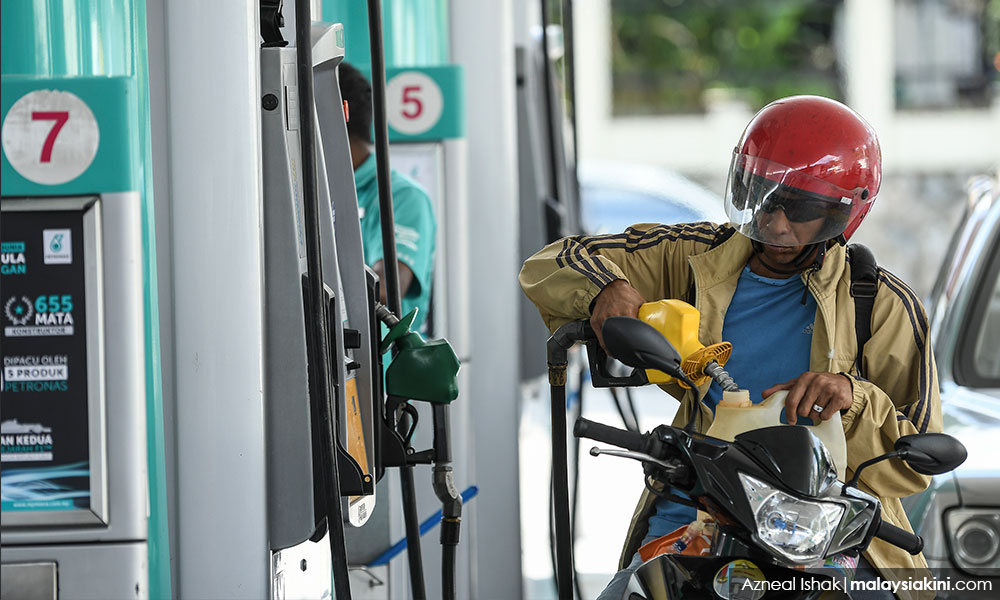 "DAP hit out at the previous BN government's decision and incited the people with hatred.
"But now they are doing the same as the BN government," he said.
Yesterday, Lim announced that the government was returning to a weekly float system due to a steep decline in global crude oil prices.
This resulted in a fall of 27 sen per litre for RON95 price to RM1.93. The price includes a 2.81 sen increase in profit for petrol dealers to 15 sen.
The BN government had previously also used a weekly float system.
Lim said, however, that unlike the previous system, the weekly float system will be suspended if there is a spike in crude oil price, with a cap of RM2.20 per litre.