China had offered to help bail out 1MDB back in 2016, in return for securing lucrative railway and pipeline projects for its "One Belt, One Road" programme, reported the Wall Street Journal (WSJ).
The business daily, citing minutes from a series of previously undisclosed meetings, said China also offered to bug the homes and offices of WSJ reporters in Hong Kong who were on 1MDB's trail, to learn who they were getting their information from.
"Chinese officials told visiting Malaysians that China would use its influence to try to get the US and other countries to drop their probes on allegations that allies of the then prime minister Najib Abdul Razak, and others, had plundered the 1MDB fund, the minutes of the meetings show.
"In return, Malaysia offered lucrative stakes in railway and pipeline projects for China's One Belt, One Road programme of building infrastructure abroad.
"Within months, Najib, who has denied any wrongdoing in the 1MDB matter, signed US$34 billion of rail and pipeline deals with Chinese state companies, to be funded by Chinese banks and built by Chinese workers," said the report written by Tom Wright and Bradley Hope.
Quoting sources, the duo also reported that apart from awarding projects to China, Najib further engaged in secret talks to allow Chinese navy ships at two Malaysian ports.
Both Wright and Hope have been investigating the 1MDB case for years and were among the first reporters to break the news about RM2.6 billion, allegedly from 1MDB, being channelled into Najib's personal account.
They also co-authored the Billion Dollar Whale - a bestseller chronicling the workings behind the intricate web of 1MDB dealings and the central figure in the scandal, fugitive businessperson Low Taek Jho (Jho Low).
Portray deals as market-driven
The minutes sighted by the WSJ also said that although the projects were "political in nature" in that they were meant to settle the 1MDB debts, strengthen Najib's administration and deepen China's influence in Malaysia, it was important for the public to see them as market-driven.
The US daily said the Chinese government did not respond to requests for comment on this matter.
It had previously denied that the money for its One Road, One Belt programme was used to help bail out 1MDB.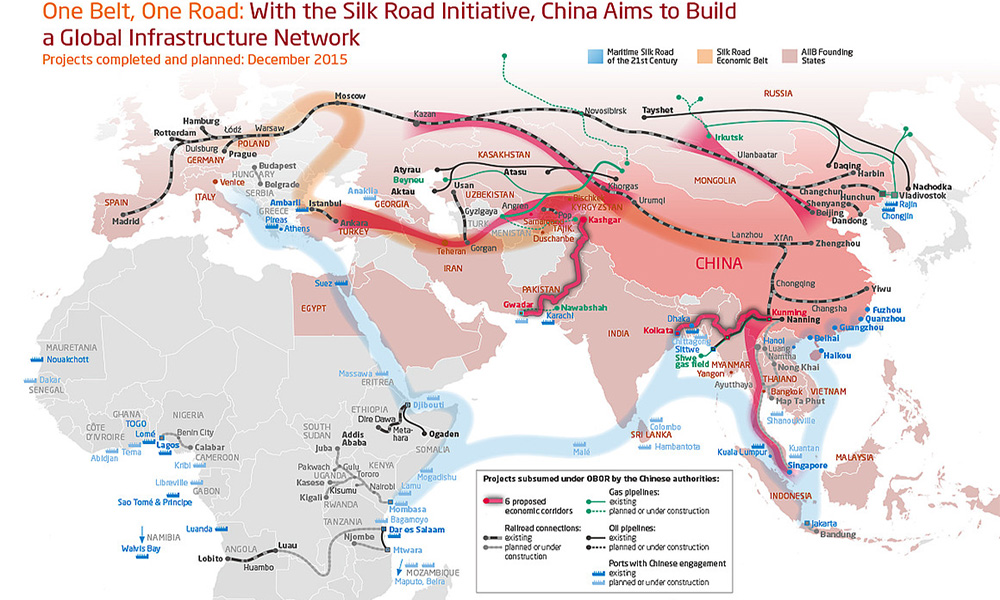 According to the report, the documents reviewed also showed Malaysian officials suggesting some projects to be billed at above-market values, to generate excess funds for other purposes.
Malaysian investigators now believe some of these funds helped Najib finance his political activities and cover 1MDB's maturing debts.
According to people familiar with the matter, Najib was aware of these meetings between Malaysia and Chinese officials in 2016.
"Asked about them, the former prime minister issued a statement saying the rail project would have brought tens of thousands of jobs to Malaysia and stating that under his leadership, the country experienced nine years of continuous economic growth," the WSJ reported.
Documents seized after BN's fall
The new Pakatan Harapan government, which came into power after the general election of May 9 last year, discovered new documents, including these minutes, over several months after a sweep of Najib's offices.
Aside from reviewing these newly-discovered documents, WSJ said they also interviewed people in the know, including a former official of Najib's administration.
The documents reveal that Malaysian officials had come up with a plan for Chinese state companies to build two large projects with funding from Chinese banks - namely the multi-billion dollar East Coast Rail Link (ECRL) and Trans Sabah Gas Pipeline (TSGP) projects.
The projects would provide "above market profitability" to the Chinese state companies, according to the documents.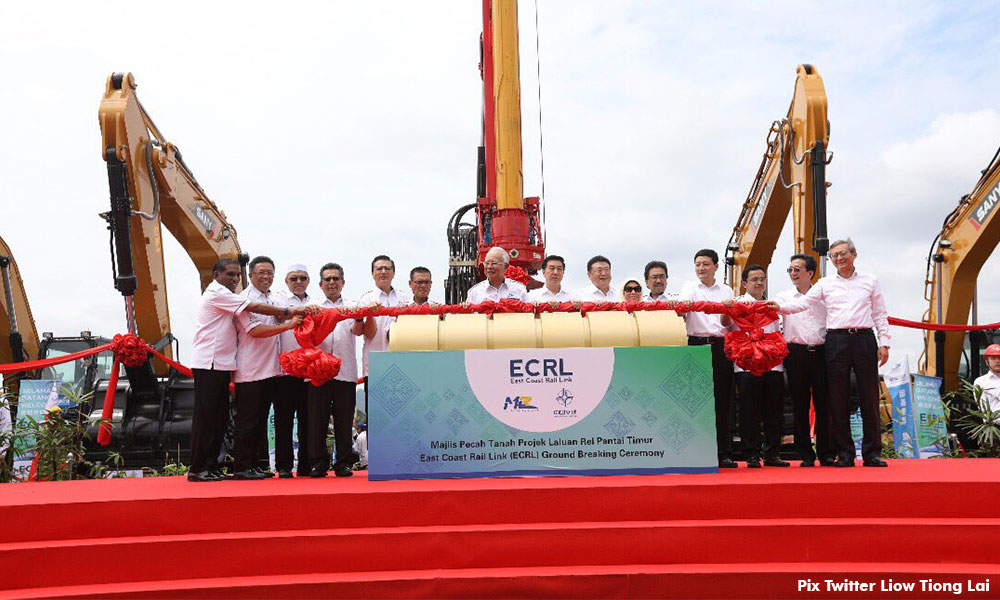 A government official also said the ECRL, which is said to cost US$16 billion (RM81 billion), should have cost only around US$7.25 billion (RM36.7 billion) to build, according to an earlier estimate by a Malaysian consultancy.
"The public must believe 'all initiatives are market driven for the mutual benefit of both countries,' Chinese official Xiao Yaqing said at a meeting on June 28, 2016, according to minutes of the meeting.
"Xiao, chairperson of China's State-owned Assets Supervision and Administration Commission, said he had 'cancelled all his key engagements in Beijing to attend' because the matter 'has been approved by President Xi Jinping, Premier Li Keqiang' and another senior Chinese official, according to the minutes.
"Xiao's agency didn't respond to requests for comment," WSJ wrote.
The minutes further revealed that Malaysian officials asked for the Chinese state company that would build the ECRL to assume over RM20 billion of 1MDB debt.
They had apparently hoped China would agree to this plan quickly due to the "time-sensitive nature" of the debts.
However, the documents showed that a Chinese negotiator worried this would be "very noticeable" in financial statements of the builder, China Communications Construction Co.
A month later, Malaysian officials proposed that Chinese state companies instead make payments that would "indirectly be used to repay the 1MDB debt", said the WSJ.
"Notes of a discussion on Sept 22, 2016, said the sides agreed to move ahead with the infrastructure deals even though 'they may not have strong project financials'.
"Participants needn't waste time studying the actual project financials to see if they can sustain the debt, etc, because Malaysia's government backed the deals for strategic reasons," the documents say.
"Notes from that meeting said Malaysia was working to enhance bilateral ties, citing support Najib voiced for China's position in the South China Sea during a regional summit in Laos," WSJ reported.
Two months after that, Najib flew to Beijing and signed the deals, making Malaysia the second-biggest recipient of One Belt, One Road funding after Pakistan.
Current Prime Minister Dr Mahathir Mohamad's administration is now renegotiating the two projects with China.
---
RELATED REPORTS
Najib, China deny WSJ's '1MDB bailout' report
KJ: We didn't know China deals were made to bail out 1MDB
Gov't to probe WSJ's claim of 1MDB sweetheart deal with China