Johor ruler Sultan Ibrahim Sultan Iskandar drove Prime Minister Dr Mahathir Mohamad, both of whom share a passion for cars, to the Senai International Airport this evening in a first generation Proton Saga.
According to an official from the Prime Minister's Office, this is after the premier had an audience with Sultan Ibrahim at the Istana Bukit Serene in Johor Bahru.
Meanwhile, Bernama reported that the blue Proton Saga, with the number plate "Proton 1", was gifted to Sultan Ibrahim's late father Sultan Iskandar in 1985 during Mahathir's first tenure as prime minister.
The late Sultan Iskandar was the Yang di-Pertuan Agong at the time.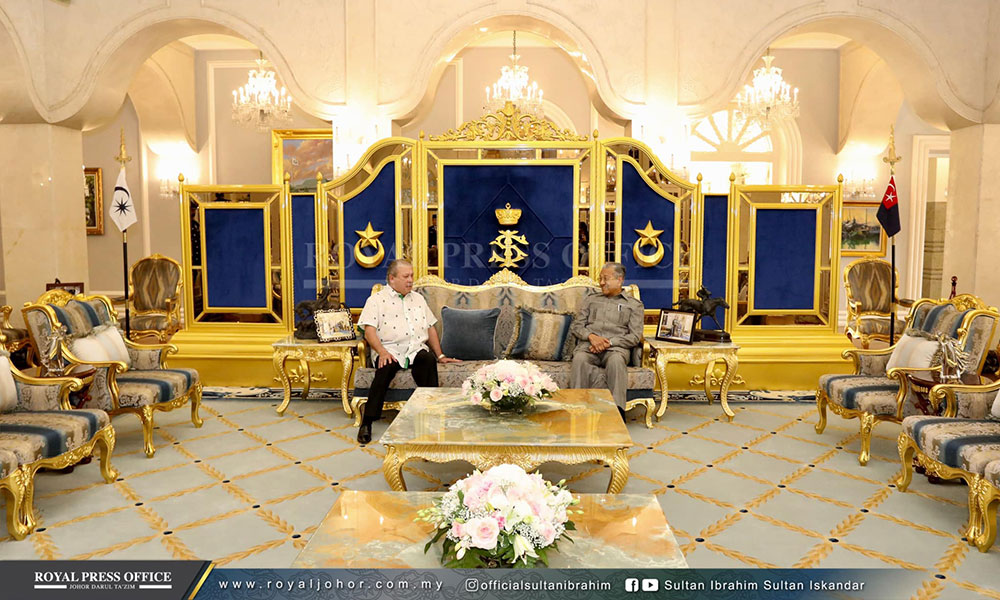 Mahathir's meeting with Sultan Ibrahim had also led to speculation that it could be related to the Yang di-Pertuan Agong position following the announcement over the weekend that Kelantan ruler Sultan Muhammad V had stepped down.
According to the rotation list, Pahang ruler Sultan Ahmad Shah is the next in line followed by Sultan Ibrahim.
However, Sultan Ahmad Shah is ill and this led to speculation that the Conference of Rulers, which is to convene on Jan 24 to elect the next Yang di-Pertuan Agong, would pick the Johor ruler instead.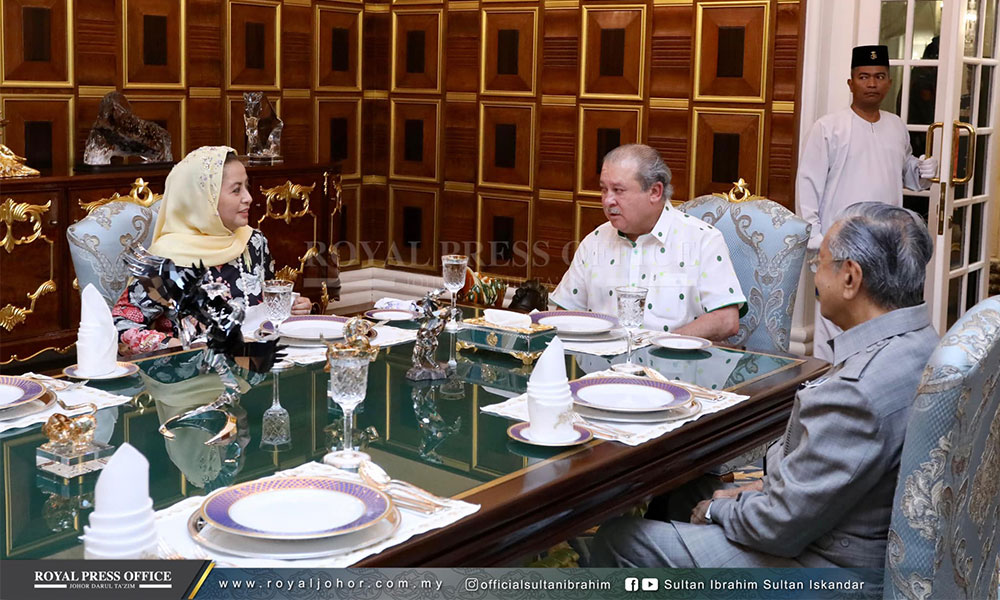 Earlier today, Mahathir said his audience with Sultan Ibrahim would be a normal meeting.
"I just want to see him, that is all," he told reporters.
Yesterday, Malaysiakini quoted an official from the Prime Minister's Office as stating that the Yang di-Pertuan Agong issue is not on the agenda to be discussed.
He also said that Sultan Ibrahim had requested for the meeting with Mahathir several weeks ago.
Mahathir arrived at the Senai International Airport in a special aircraft at 3.30pm and was greeted by Johor Menteri Besar Osman Sapian, state executive councillors and Iskandar Regional Development Authority (IRDA) chief executive Ismail Ibrahim.