Umno Kepala Batas MP Reezal Merican Naina Merican has been told to respect the sensitivities of non-Muslims over a building allegedly lit to resemble a cross.
In a statement today, Bukit Tengah assemblyperson Gooi Hsiao Leung said the people are sick of Umno leaders who "exploit and spin a non-issue into a racial or religious agenda, in order to stir anti-Malay or anti-Muslim sentiments."
"We have to stop pandering to opportunistic extremist groups which very often will claim that Islam has been offended or is under threat without any basis," he said.
Yesterday, Reezal responded to an image of a Jelutong apartment building lit up in a shape resembling a cross by calling for the Penang government to take action against the developers.
This, he told Utusan Online, should be carried out whether the incident was deliberate or not, as it had caused unease and anxiety in the community.
According to Gooi, Reezal should be reminded that "we live in a multiracial and multi-religious soeicty," and that all groups deserve equal treatment and respect.
"Reezal's statement calling for state action to be taken even if the incident was done innocently – is not only totally nonsensical, it was issued with blatant disregard towards the sensitivities and feelings of the non-Muslim community.
"As I see it, it is Reezal himself who is causing unease and anxiety in the community by politically exploiting a non-issue and turning it into a racial and religious one," he said.
Gooi (photo) stressed even if the building was lit up like a cross intentionally – which he believed was not the case – there was no issue as everyone should be free to express their own religious affinity publicly without fear.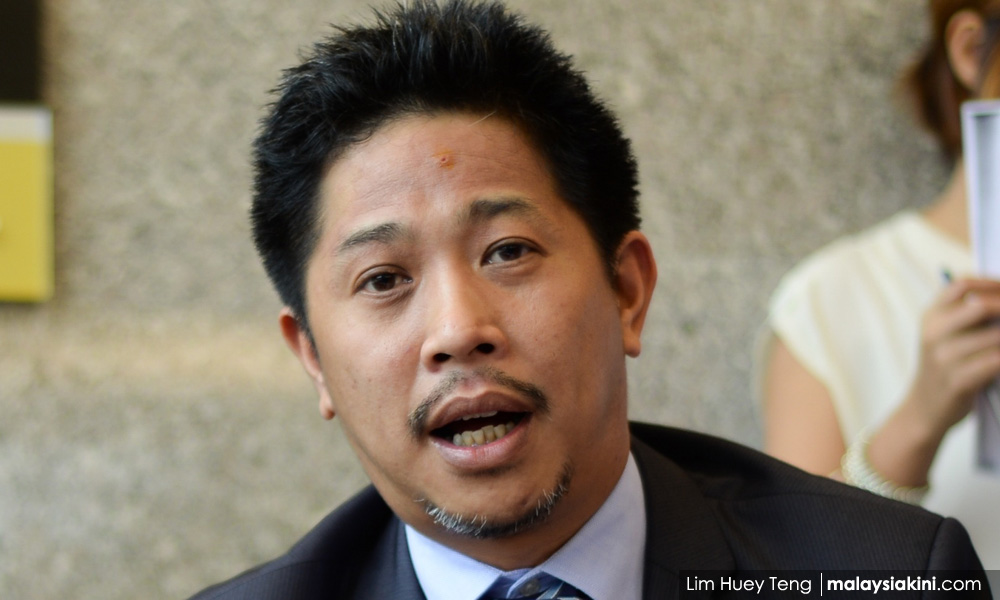 "This was not a case where someone had, with deliberate provocation, erected a cross in front of a kampung, mosque or a Muslim cemetery to hurt the feelings of Muslims.
"There was absolutely nothing to suggest that this incident was carried out with any deliberate intention to provoke the sensitivities of Muslims in the first place, and hence it is a non-issue to call on the authorities to take corrective action on the matter.
"This matter should just end there."
Yesterday, Chief Minister Chow Kon Yeow said the Penang government was awaiting a report from state secretary Farizan Darus on the matter.
He also pointed out the Jelutong residential project had yet to acquire a certificate of completion and compliance (CCC), and that the developer was currently testing the facilities, including the lighting system.
Chow felt the developer did not deliberately do it to hurt people's feelings, but some groups were upset and a police report was lodged over the matter.
On Friday, Penang mufti Wan Salim Wan Mohd Noor also urged local authorities to direct the developer of the housing project to change the position of the lights in the building so that they do not form the sign of a cross.