CAMERON POLLS | The Defence Ministry has refuted allegations that its minister Mohamad Sabu abused military assets for Pakatan Harapan's Cameron Highlands by-election campaign.
In a statement today, the ministry clarified that a circulating photograph of Mohamad walking away from a helicopter was of an official visit to Kem Slim in Cameron Highlands on Jan 9.
"He returned to Kuala Lumpur following the visit. As explained previously, the official visit had nothing to do with the election, because the military personnel there are voters in the Sungai Petani parliamentary constituency in Kedah, not the Cameron Highlands constituency," the statement read.
As for a second photograph depicting Mohamad in Cameron Highlands on the Jan 12 nomination day, the ministry said he had departed by road a day prior, using his personal vehicle.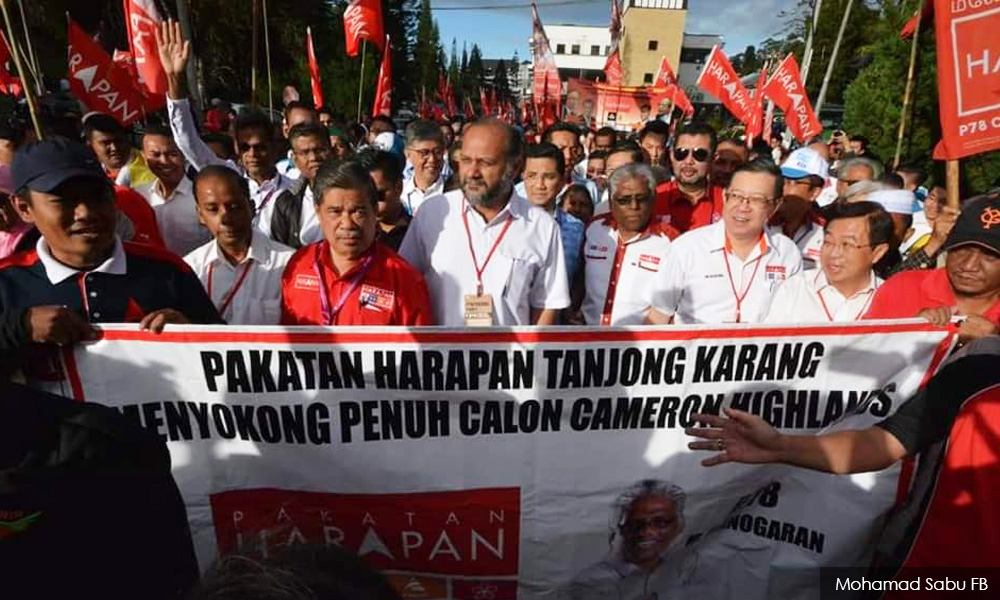 "Clearly these two pictures are of different days. 
"The Defence Ministry urges certain parties to check the veracity of information before spreading misinformation," it said, adding that the minister had made his way back to Kuala Lumpur on the same day.
It was alleged on social media that Mohamad had used a military helicopter to fly to Cameron Highlands for nomination day.
Among those who circulated the allegation was former prime minister Najib Abdul Razak.
"Mohamad had denied (flying to Cameron Highlands by military helicopter), saying that it was for his official visit as the minister that had been planned ahead.
"But on the same day, Mohamad was seen during the Cameron Highlands nomination process to show support for the Harapan candidate from DAP," he said in a Facebook post.
"Since when is the nomination process of a DAP candidate the Defence Ministry's official business? Can DAP and Bersih see it? Still mute?
"Or perhaps Mohamad would claim petrol money for the helicopter from DAP later," he added.