Amnesty International and Jaringan Orang Asli Johor (JPOAJ) have lauded Putrajaya's decision to sue the Kelantan government over the encroachment into Orang Asli land.
"We applaud the acknowledgement today by the federal government that it is high time Malaysia joined the rank of nations recognising and protecting the rights of Orang Asli.
"This announcement is an important step towards protecting the rights of indigenous people in the country. However, much more remains to be done," Amnesty International's researcher on Malaysia Rachel Chhoa-Howard said in a statement.
Chhoa-Howard said that the indigenous people in Malaysia continued to suffer from a wide range of human rights violations, including an absence of formal recognition of their land, as well as threats, intimidation and violence when they speak out.
"We call on the federal government to take further action and enact the full scope of reforms needed to ensure that indigenous people are afforded proper recognition and protection across Malaysia," she said.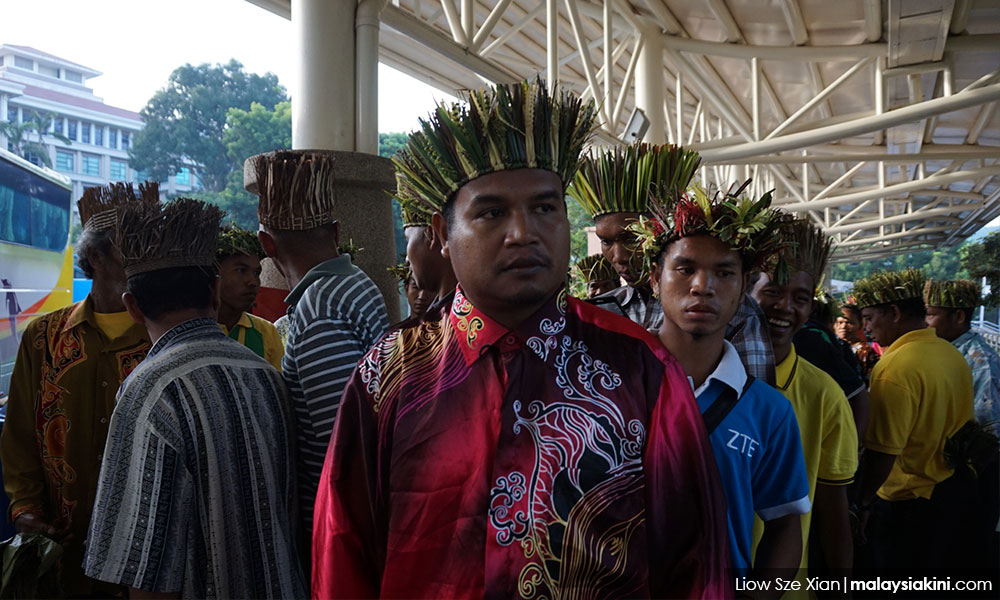 Meanwhile, JPOAJ chairperson Dolah Tekoi said the suit was an early sign of the Pakatan Harapan government's recognition of native customary land.
"The Kelantan government's arrogance in denying Orang Asli rights by claiming that native customary land does not exist is disrespectful.
"Therefore, the appropriate action is to take them to court," he said in a statement.
He said the encroachment into Orang Asli land, including logging and mining activities, had caused socio-economic hardship to the Orang Asli and polluted their environment.
Dolah said he hoped the federal government will introduce a new policy to govern native customary land.
The Peninsular Malaysia Network of Orang Asli Villages (Jkoasm) similarly said ongoing efforts by all stakeholders involved has given confidence that their community's rights will soon be returned.
"The struggle of Orang Asli must be supported and fought by all because we have the right to receive equal treatment as citizens of this country," said Jkoasm chairperson Tijah Yok Chopil.
The welfare of the Orang Asli had been taken care of by the previous government, although far from being perfect, and our rights to land have long been ignored," she added. 
Meanwhile, Minister in the Prime Minister's Department P Waythamoorthy noted that the rights of self-determination for the indigenous community had been neglected and stressed the government's commitment in protecting them.
"A free, prior and informed consent is one of the key principles in relation to indigenous peoples' rights to their land, territories and resources and it is the duty and obligation of the state governments to obtain indigenous people's consent in relation to their interests in land, territories and resources that they had roamed (rayau) or inhabited since time immemorial," he said.
In lauding the government's move, the Human Rights Commission of Malaysia (Suhakam) pointed out that repeated concerns have been raised over the "state-sanctioned" encroachment of Orang Asli land.
"Despite the fact that land may be a state matter, the federal government has a duty to uphold the rights of Orang Asli who are citizens of Malaysia," said Suhakam chairperson Razali Ismail.
Describing the legal action as being long overdue, Razali also said the comission will be holding a watching brief over proceedings of the case.