A Sabah-based party has actively campaigned for Bersatu to enter the state, despite the Pakatan Harapan component's promise to its local ally Warisan that it would not set up a state chapter.
According to The Malaysian Insight (TMI), Parti Harapan Rakyat Sabah (Harapan) president Lajim Ukin is claiming responsibility for the recruitment drive and mass distribution of Bersatu membership application forms this month.
"No one has the right to stop Bersatu from coming to Sabah unless he is worried, because after all, Malaysia is a democracy," the former PKR leader was quoted as saying.
Lajim said the recruitment drive was launched to show Bersatu chairperson Dr Mahathir Mohamad that the party has enough support in Sabah and should set up shop in the state.
According to the report, Lajim (photo), who is also a former Umno deputy minister, said that so far 64,000 Bersatu membership forms have been distributed in 24 divisions or parliament seats.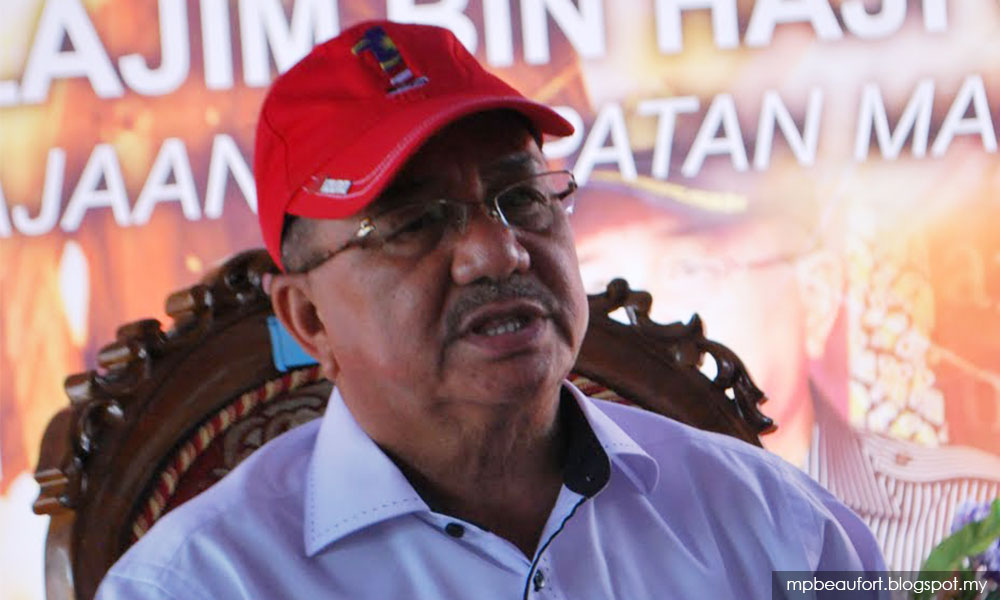 He added that several hundred forms have been reserved for politicians from other parties who wish to join Bersatu, including Parti Bersatu Sabah and Parti Solidariti Tanah Airku, as well as former Sabah Umno members.
Lajim's latest move to bring Bersatu into Sabah was viewed as another attempt to salvage his political career, after the break-up of Harapan's old United Sabah Alliance, reportedly due to a stalemate with partner Parti Solidariti Tanah Airku.
'Former Umno members next moves soon'
Meanwhile, TMI also reported that a group of former Sabah Umno members, led by its former state chief Hajiji Mohd Noor, are expected to make their next move known, either by next month or March.
Hajiji led five MPs, nine assemblypersons and 21 division heads - along with over 200,000 members - in an exodus from the party last Dec 12, citing loss of confidence in the Umno leadership.
The report quoted sources who claimed that Lajim, Hajiji and several former Umno politicians have been meeting to discuss possible cooperation, and that there were former Umno ordinary members who are keen to join Bersatu.
"At this point, it is not clear whether it will be Harapan as the new outfit, but if Bersatu does indeed enter Sabah, Hajiji will be the chief and Lajim will get a special post in the council," said the source.